Dr Pete of Moz has taken the stage and talking about the Future of Ranking. We're not talking bout rankings of the future. It's about where you should be right now.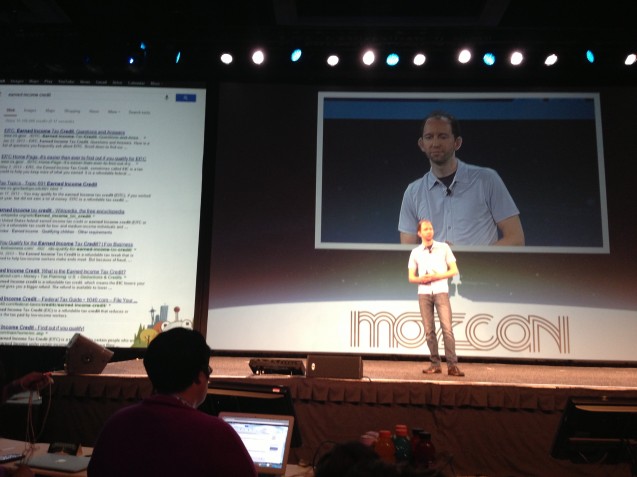 Starts talking about links and how things are changing. Now it's not cool to be #2 in the SERPS, because #1 get's 8 different links attached to it… Oh yes, and sometimes #1 is after all the local results. Your world may be different now.
Google has been changing it's rules on where #1 in the SERPS is showing up. If all you know is the # that you're showing up in the serps. That sucks and you need to re-evaluate what's going on in your life. Cause everything is becoming more personalized and different then what we're used to.
Mobile will not go back to desktop… it's going so far from that, it's not going to be a serp…it'll just be an answer because it knows EXACTLY what the person is searching for. Here is what we think you want to know before the person even finishes typing.
WHAT CAN WE DO?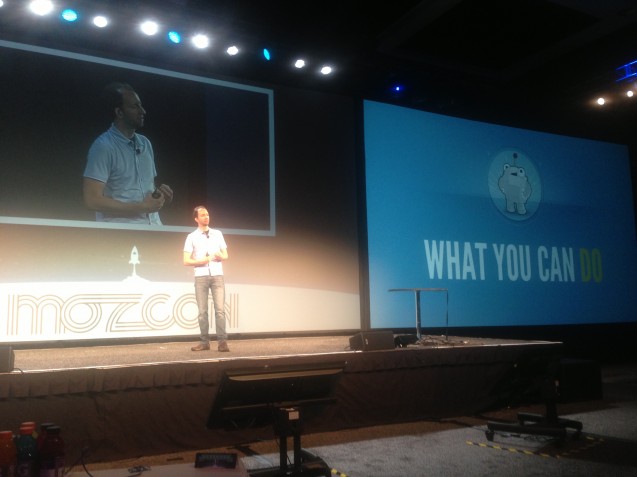 Links are still important. But if you're trying to game (author, social, reviews, links, etc) you're going to lose. We need to figure out and define how Google is defining us. Entities will rule the web. Google isn't to build the world on a fair basis. It's going to help brands and entities rule in the online world. Good news is that you can be an entity. If you are a real company, then act like it.
The problem with us is that you can't fake #RCS (real company shit) you have to be a real company and think like a real company to become big online.
This doesn't work:
These don't work anymore… it's not real company shit. It worked in the past but doesn't work anymore.
It's time to be a real business, so let's be a real business!
Editor's Note: To learn more about link building and the future of SEO, listen to this Marketing Nerds podcast with Eric Enge.