Links remain a powerful ranking signal for search.
Search engines rely heavily on links to determine which pages to show in their results — because of this, they invest in becoming better at evaluating links (e.g., Penguin 4.0).
Google, in particular, is constantly testing and experimenting with their search results. It's important to diversify the way we secure links to create a well-rounded backlink profile that is resistant to tweaks and adjustments by search engines.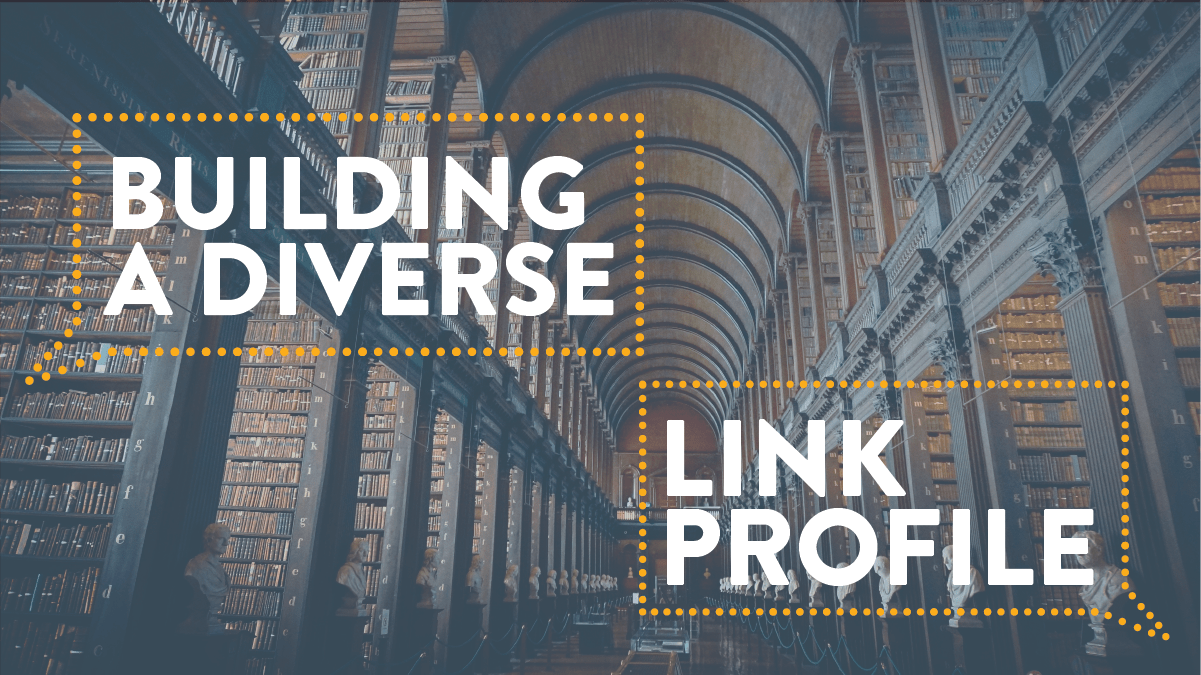 There are a wide variety of link building tactics to choose from when pursuing links, but all of them essentially fit under three umbrellas:
Content.
Research.
Community.
These three categories encompass all the different ways to earn links to your site. You need to employ a mix of strategies from each to build a diverse and healthy backlink profile.
1. Content Link Building
One of the most popular forms of link acquisition is securing links via content.
Content link building is extremely popular because it's very effective: websites want to link to and feature valuable content. However, content link building is also one of the most difficult types of link acquisition to execute properly.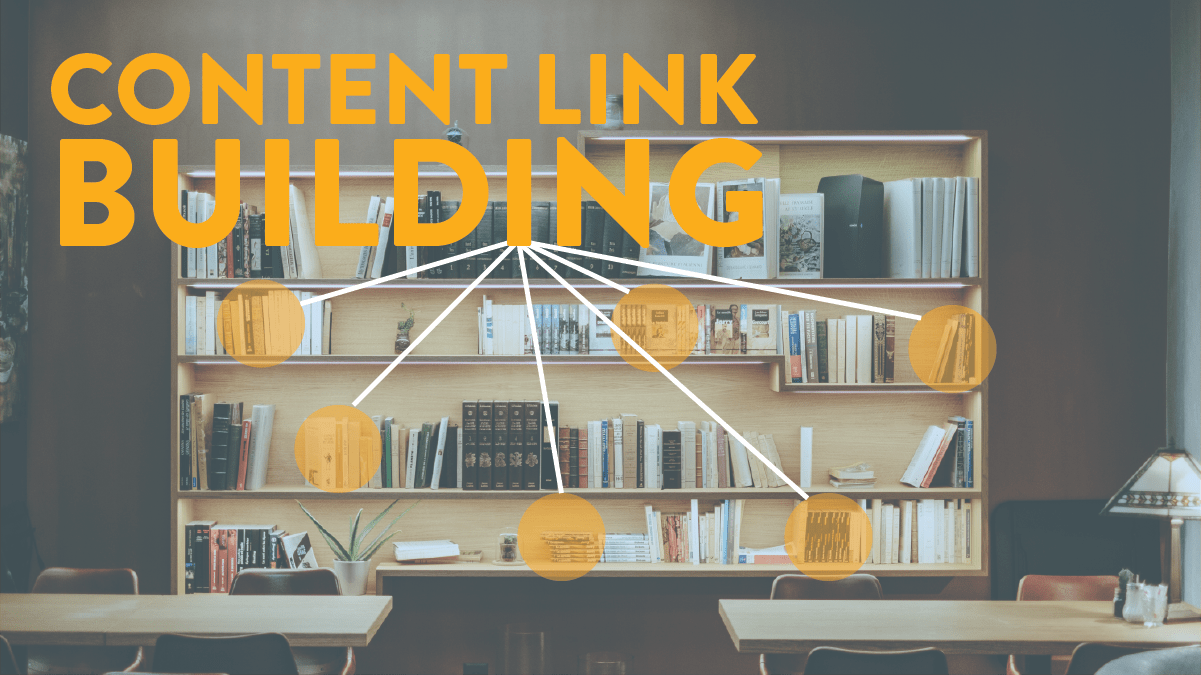 For example, guest posting is one of the most common tactics in content link building.
Guest posting on relevant websites can be a highly effective tactic for earning links and exposure. But so many link builders get this tactic wrong, sending horrible outreach emails to irrelevant sites and shoehorning unrelated links.
A good rule to remember while guest posting is to ask yourself whether you would contribute to the site if all links were rel=nofollow.
A perfect example of this would be SEMrush. SEMrush nofollows their outbound links, but I still guest posted there because the site offers decent exposure and has a relevant audience.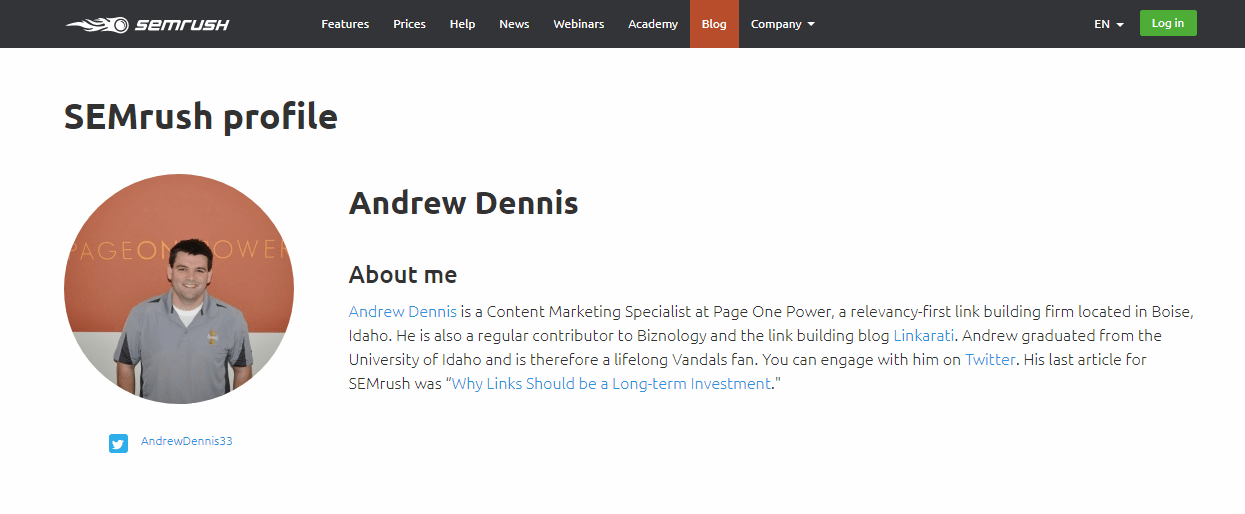 SEMrush offers benefits beyond link equity, making it worth my time to post there.
Along with offering content (guest posting) you can also leverage the content on your own site for links. Again, content promotion can be very fruitful in terms of links, but creating these linkable assets is difficult.
Creating linkable assets means investing in a variety of resources:
Professional design.
Scientific research/data collection.
Video production.
Web development.
Original photography.
Professional writing.
Etc.
A high-quality infographic can attract a large number of links, but executing on the creation of said infographic requires proper investment.
Not all content link building requires you create new content. Pre-existing under-promoted assets can attract fresh links when placed in front of the right audiences.
Also, you can utilize reverse image search tools to find where your proprietary images are being used online and reach out to ask for attribution links. These tools include:
Google Image Search
TinEye
Image Raider
Just remember to be polite when asking for a citation, rather than threatening or accusatory — you will convert more links this way.
Content link building techniques — such as guest posting and infographic promotion — should be responsible for a portion of your backlinks. However, content link building is very difficult to execute, so it's natural to rely on other tactics as well.
2. Research Link Building
Not all links should be secured using content. In fact, content link building might not be a viable option for some companies (depending on budget, business type, website age, etc.). Another form of link acquisition you should leverage to develop your backlink profile is research link building.
Research link building refers to the tactics that rely on niche and industry research. Earning links through:
Resource pages and directories.
Competitor research.
Broken link building.
Unlinked mentions.
These tactics require some level of research and can add variety to your link profile.
Also, these links are often the best types of links you can earn, driving qualified traffic to your website.
Resource Pages and Directories
Resource pages and directories can be excellent sources of referral traffic if they are hyper-relevant to your business.
People still use these pages to find relevant sites and information — the key is to heavily scrutinize any page you pursue a link on to make sure that site has real traffic and an engaged audience.
Competitor Research
Competitor analysis can also uncover relevant link opportunities. Don't blindly copy your competitors' backlinks — there will undoubtedly be spammy and irrelevant links. However, when a site links to your competitor, most often it's because the linking site is relevant to your industry, niche, or audience.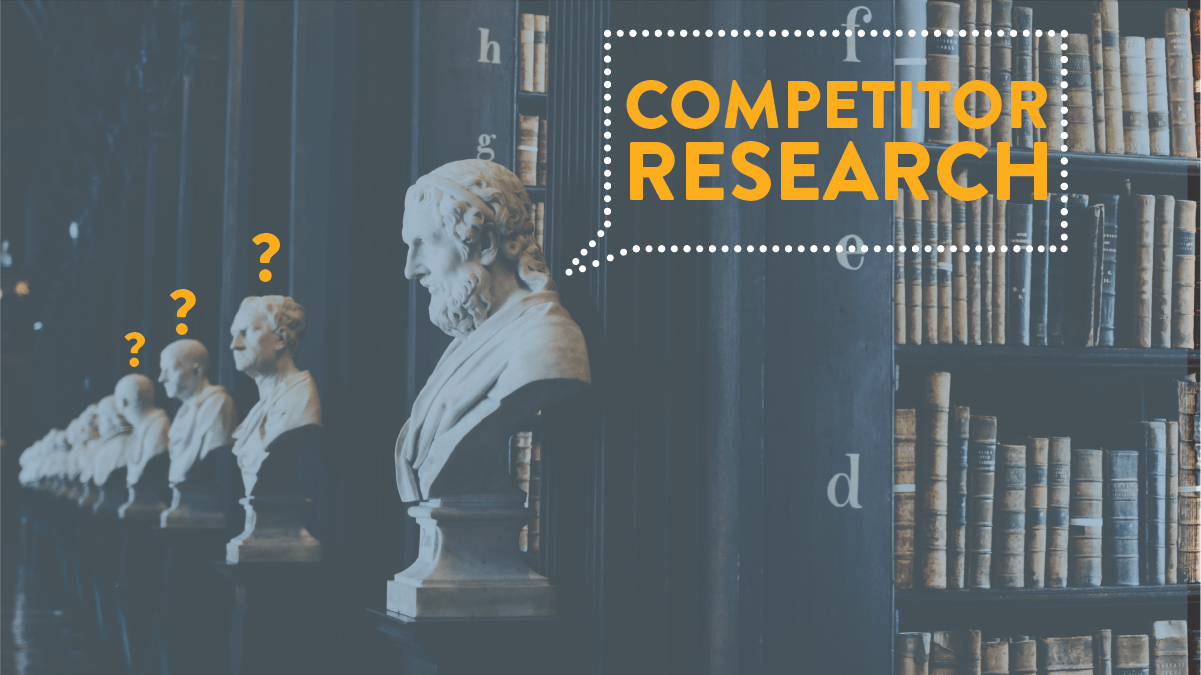 Study your competitors' top performing pages to gain insight into how they are earning links and what you can do to optimize your own pages for links. For example, if competitors are driving traffic and links with videos, you likely need to start investing in video.
As you research your competitors, make note of any dead pages on their sites. If these 404 pages have any links pointing to them, those links will be broken. If you have a relevant page on your site, you can reach out to linking sites and suggest your page as a replacement for the dead resource.
Broken Link Building
This strategy is typically referred to as broken link building and isn't limited to competitor sites. Any dead resource that is relevant to your niche (where you have a similar page live on your site) could provide broken link building prospects.
An important note for broken link building: you need to consider if there is a good reason for the site owner to switch the broken link with your page beyond the simple fact that the existing link is broken.
Some helpful questions to ask yourself include:
How old is the target page?
When was the page last updated?
Is your page a legitimate replacement for the dead resource?
Is it clear the site is regularly maintained?
Are there other broken links on the page?
Think about your own website and what might compel you to fix and change a broken link.
Unlinked Mentions
Searching for unlinked mentions is another important part of research link building.
Finding where your brand is being talked about online is beneficial for a variety of reasons: audience engagement, reputation management, and customer research. If these mentions don't include a link to your site, there is also an opportunity to secure valuable links.
Mention link opportunities aren't limited to brand mentions either. Other possible mentions include:
Corporate announcements (mergers, acquisitions, IPO filings, etc.).
Employee interviews or quotes.
High-profile sponsorships.
New product or service releases.
Etc.
Anything that is relevant to your business and newsworthy could potentially lead to unlinked mentions opportunities.
For example, virtual reality (VR) is an exciting and emerging market, and Oculus is one of the prominent brands in that market. It's likely their product the Oculus Rift has a number of unlinked mentions floating around the web, such as here: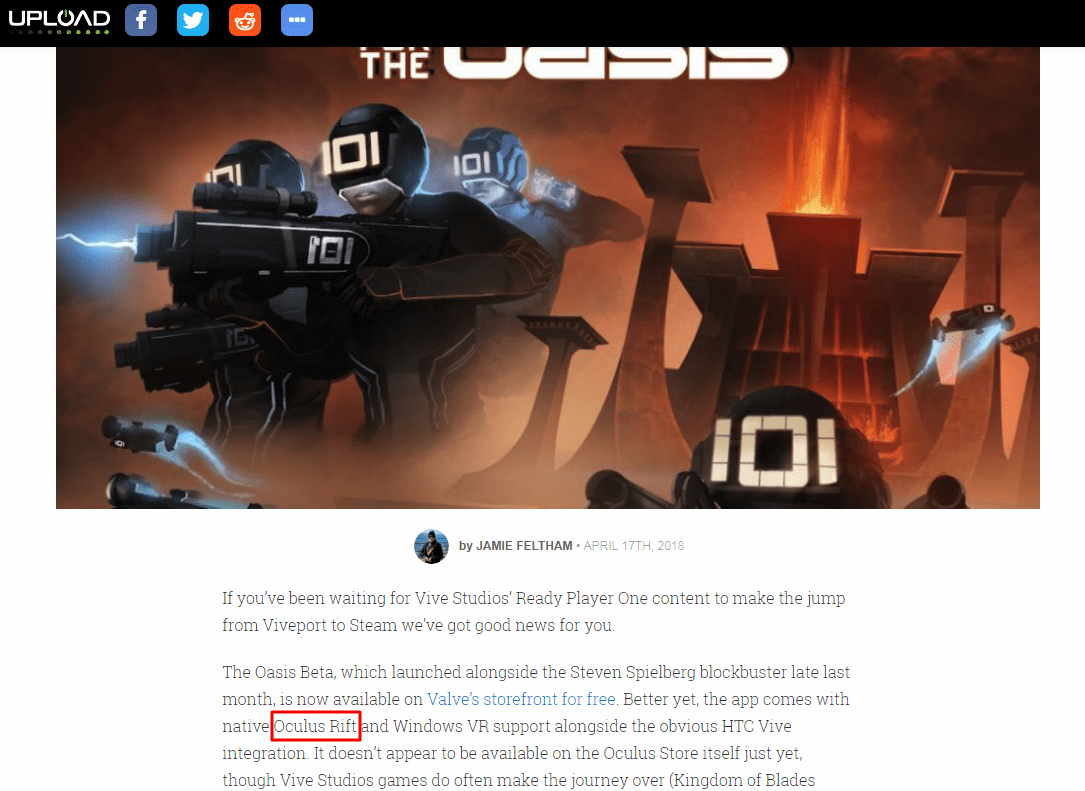 The majority of mention links will be mentions of your brand or company name. Branded links should account for a significant portion of your backlink profile and these are some of the most natural links you can secure as the linking site is already talking about your business.
3. Community Link Building
Links can also be secured through the engagement and interactions you have with your community.
Community involvement builds offline relationships, and these offline relationships should be represented online in the form of links. For example, any association — professional or local — that you're a member of represents a potential link opportunity. If the association has a website you should have a link there.
Your local Chamber of Commerce can provide a strong link if you are a member.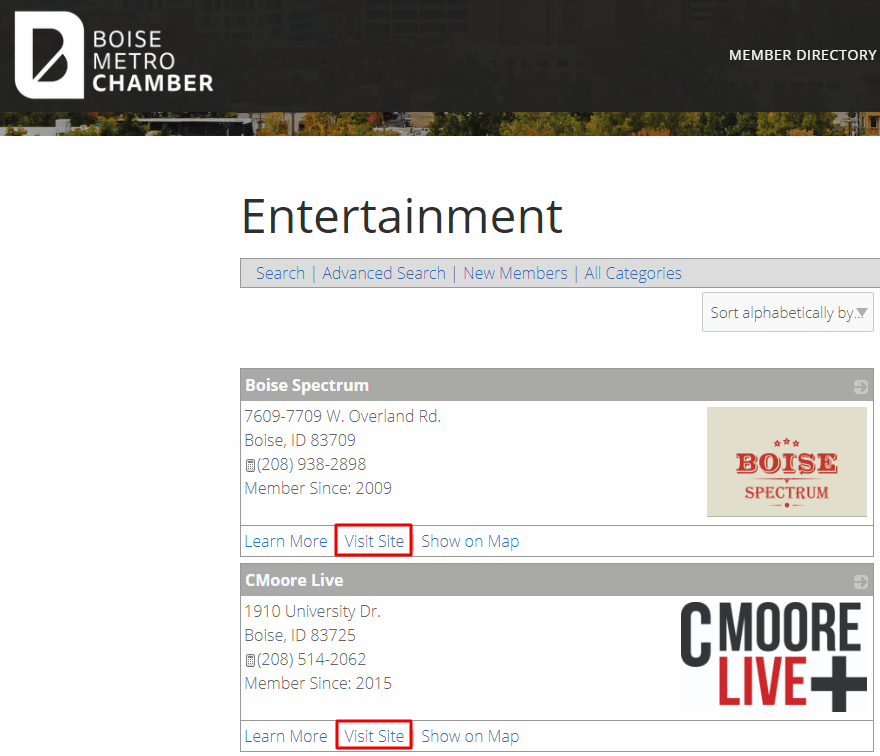 Other community link building opportunities include:
Sponsorships.
Interviews.
Partnerships.
Testimonials.
Many of these strategies help add a valuable local element to your link portfolio.
You can also leverage your online community for links by hosting contests and giveaways. If you promote your contest to the right people (industry publications, influencers, tangentially related sites, etc.) they will link, providing link equity and further exposure for your giveaway.
Interacting with your community is beneficial in many ways and shouldn't be done for the sole purpose of building links. However, if you are actively working to engage your community you can also earn links.
Conclusion
Search engines reward sites with backlink profiles that feature a variety of link types.
In link building, application is more important than tactic. Any link building technique can be utilized effectively or spammed in manipulative ways, and using a variety of link earning methods is ideal.
A healthy mix of links from content, research, and community link building strategies will provide the best results. Depending on your site and business, some tactics will be more fruitful than others, so find the right mix for your unique situation.
To review, there are a variety of tactics to choose from:
Content

Guest posting
Linkable asset promotion (new or existing)
Image link building

Research

Resource pages
Directories
Competitor research
Broken link building
Unlinked mentions

Community

Associations
Partnerships
Sponsorships
Interviews
Testimonials
Contests
The tactics you use are only part of building a diverse link profile and successful website. You also need to have an overarching strategy, sound technical and on-page optimization, and flexibility to adapt and pivot when necessary.
More Link Building Resources:
---
Image Credits
Featured Image & In-Post Images: Created by author, May 2018.
All screenshots taken by author, May 2018.