A captivating headline will draw you in.
A good opening line – a hook – will entice you to keep reading.
And a well-placed, eye-catching visual will keep you focused and will be remembered long after the words you read have been forgotten.
Not only will images captivate your audience, but using visual content is also a practical approach to link building.
A Skyword study showed that "Content containing related images performed better across all content categories."
And Google is continually "working to include more imagery and videos in Search," changing the way information is presented on a results page.
This means that you need to change the way you present your website's information to Google and other search engines.
So, you know that visual content is a valid link building strategy, but how can you make it work?
7 Types of Visual Content Used to Build Links
First, it's important to understand the different kinds of visual content out there.
Here's a quick run-down of some of the key types of visual content you can use to build links to your site:
1. Infographics
Some people think infographics are overused; some people swear by them.
Using eye-catching infographics with useful information that readers can understand is still a great way to earn some links though, whether you love 'em or hate 'em.

2. Good Usage of Logos
Yes, your brand's logo is visual content!
It's already in multiple places on your site, and it may show up on other websites if you've ever written a guest post, been featured, or contributed to a community page.
Keep track of the places your logo shows up on the web, and make sure it's linked back to your site.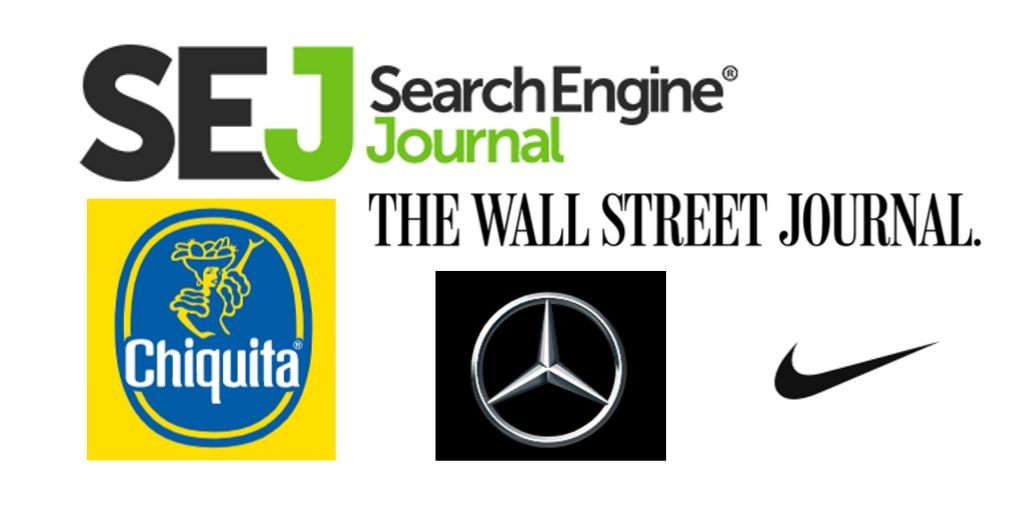 3. Product Photos or a Brand Photoshoot
If you're an ecommerce site or you have an online shop, use your product images for link building.
Always use high-quality, original photos, and ensure that all steps have been taken to optimize each image for SEO (more on that later).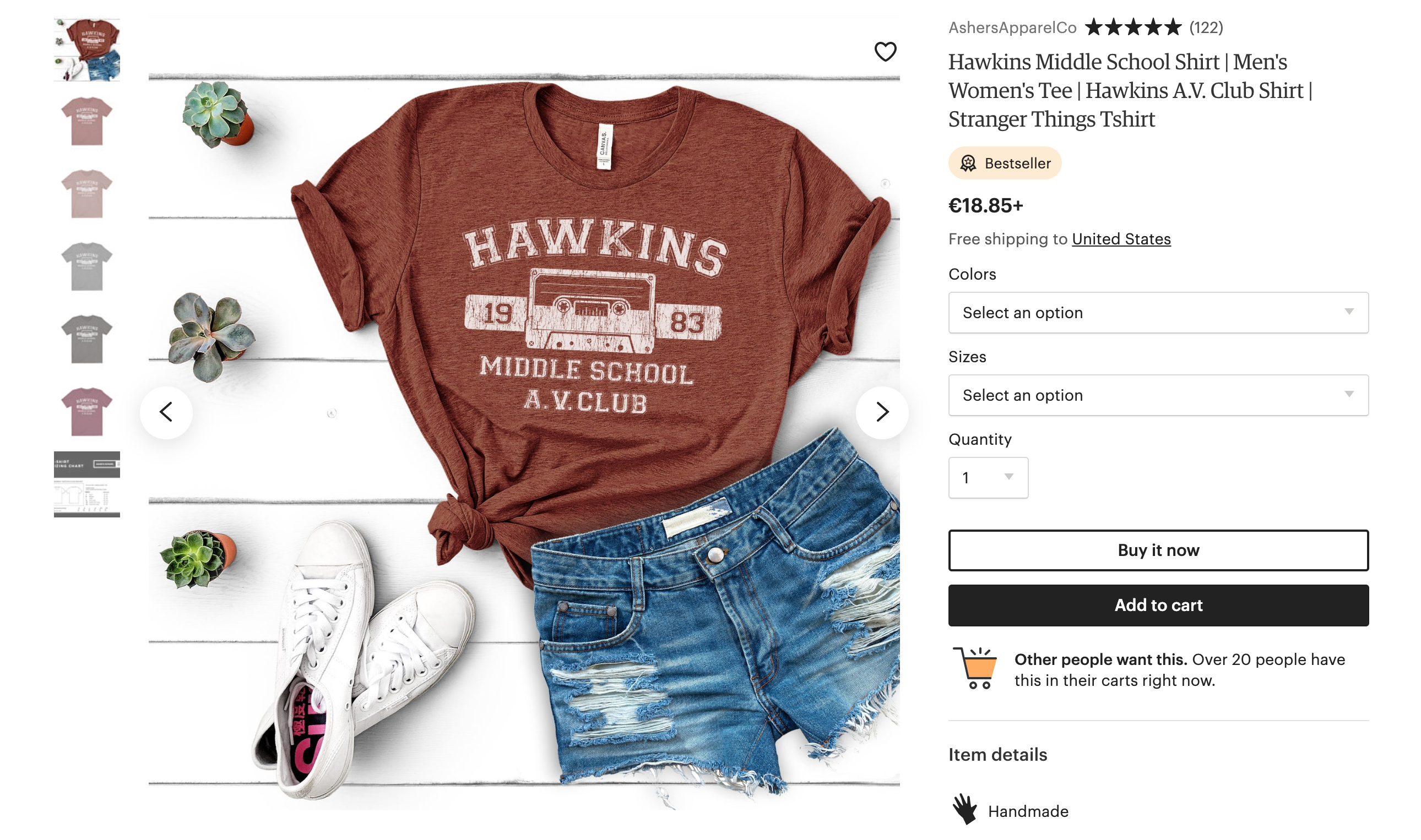 Don't have products to take photos of?
Try a brand photoshoot from a professional photographer, where it's you working at your computer.
If you're an author, show off your books in the photo shoot, too.
You can use your brand photos in so many ways.
For example, I've even used one of mine in my own Search Engine Journal author header.
4. Company or Employee Photos
Yep! Even the photos from your last company retreat or the employee photos on your team page can be used for link building.
Again, make sure these images are high-quality, and please – spell your employees' names right!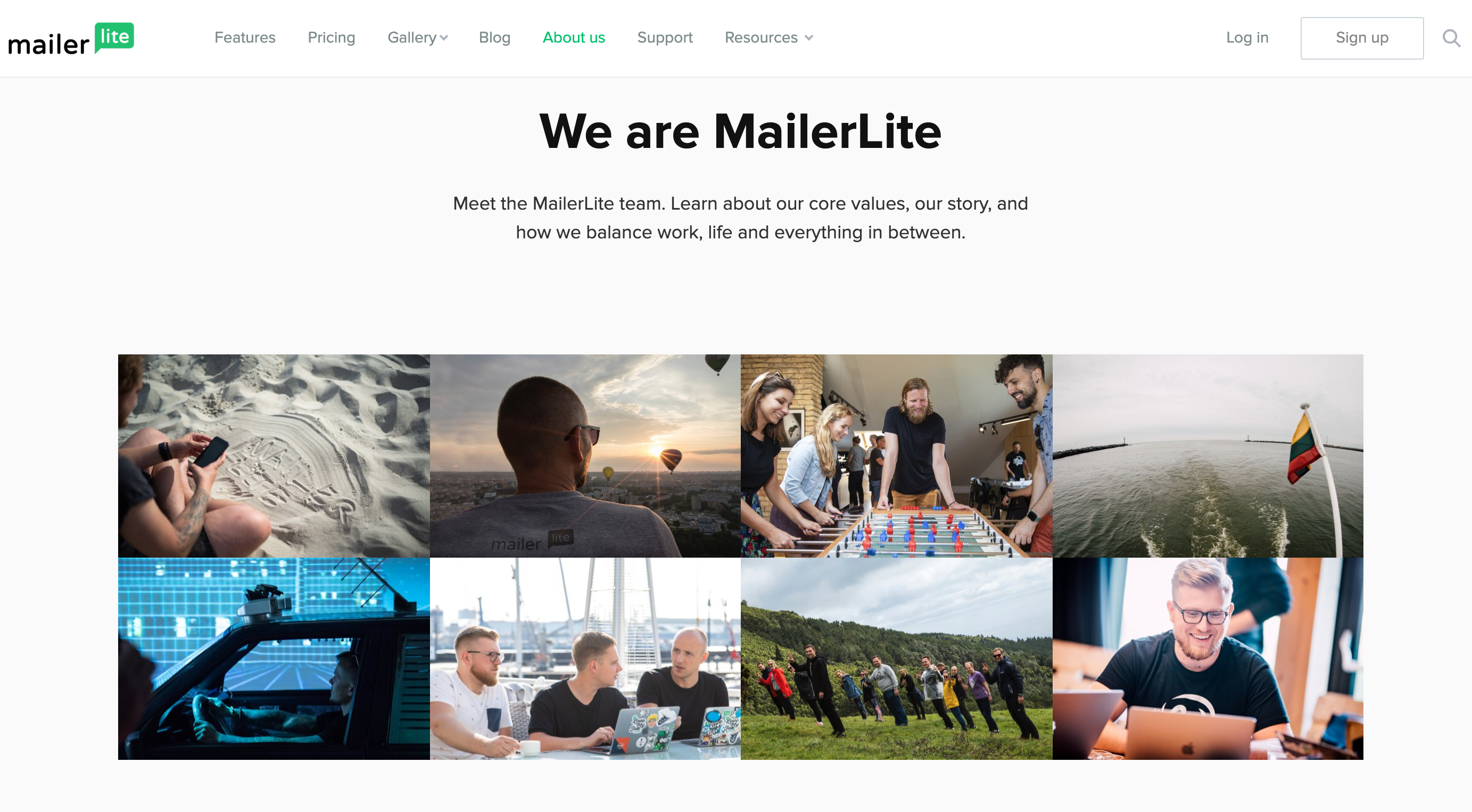 5. Statistical Charts, Graphs & Maps
Also known as data visualization, charts, graphs, and maps are a great way to generate links.
You can even pull these from leading statistics or research.
Make sure the information displayed is useful and easy for readers to understand.
Even without creating an original chart, graph, or map, you can run a report from a third-party site, take a screenshot of the results, and share it as an image in your content.
Remember to share the source of the report if you go this route, but the image itself – the screenshot – can be attributed to you.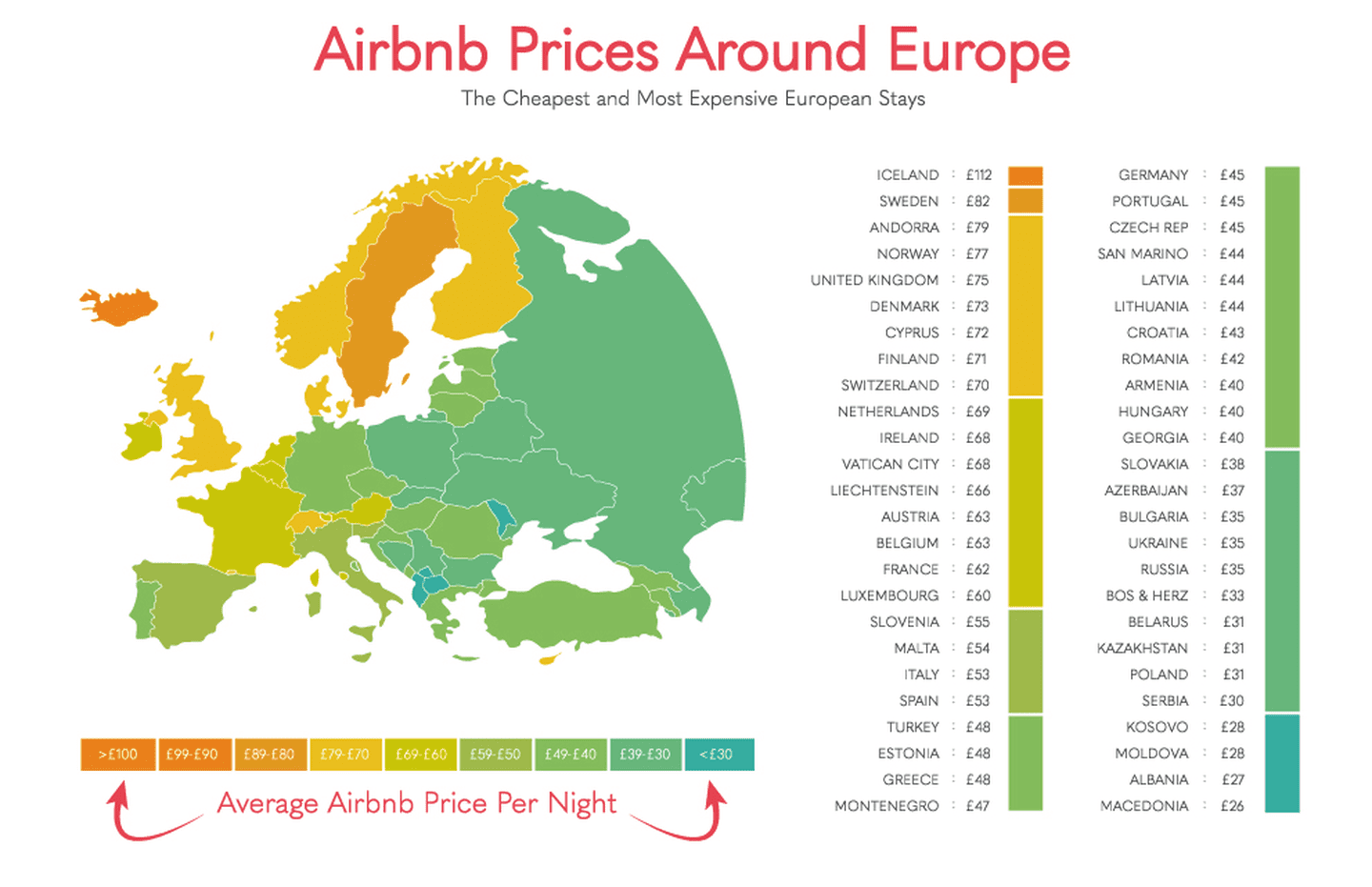 6. Memes & GIFs
Memes and GIFs aren't going anywhere.
If you aren't using them in your content already, it might be time to try.
Use them tastefully and use them well, because people love to share a good meme, which will mean plenty of inbound links for you.
To make things really fun and original, you can generate your own memes for free at Meme Generator.
7. Creative Stock Photos
Another type of visual content that is often overused (and sometimes wrongly used), stock photos can still be useful for link building when done right.
Just don't use any stock photo.
Choose a high-quality, tasteful photo that's relevant to your message and adds to the content.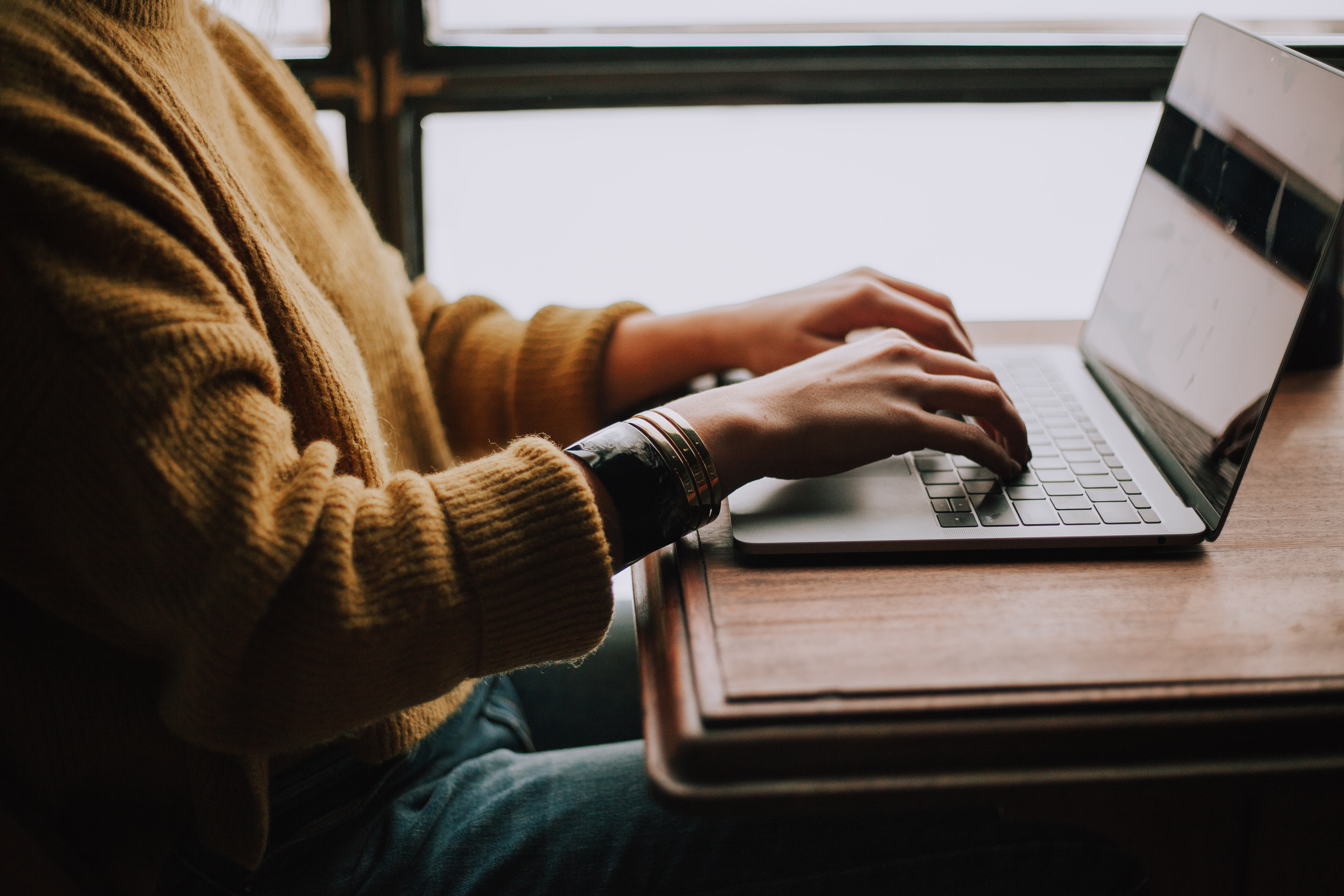 3 Ways to Optimize Your Images for SEO
OK. You've got some ideas for images.
Now, let's talk about optimizing those images for SEO so that you can get the full benefits of your visual content.
1. Add Captions
Adding descriptive captions to your images is often overlooked, but surprisingly, "captions get 16 percent more readership than text," according to the PRSA.
An image caption differs from the image's file name or alt text. It is the text that appears below the image, briefly explaining the picture.
Many relevant images are understood without captions, but that isn't always the case.
Captions add additional context to an image, helping both readers and search engines process the information on your page.
2. Optimize Image File Names
Creating keyword-rich file names for images is vital to SEO optimization.
Your image's file name helps describe the image to search engines.
File names should be short, relevant descriptions of the image, and should include primary and secondary keywords.
3. Include Alt Text
Alt text is the text that appears in place of an image when an image can't be rendered, for whatever reason.
Image alt text should be similar to your image's file name: a short, relevant description of the image, including keywords.
Adding alt text to your images can boost your site's rankings by associating your images – and therefore, your site – with the keywords and descriptions used.
Reverse Image Search
Sometimes your image will be shared on another site without a link back to your site, or with the wrong link.
There are a couple of tools to help you locate these images, like Google Images and TinEye.
Use these tools, and when you discover your images, contact the publication or blogger that's using them and request that they link back to your site as the source.
Is a Picture Worth a Thousand Links?
Visual content gives your readers a clearer picture (pun intended) of what your message is all about.
As you put your content together, think of which visuals to include to clarify and enhance your message.
Try using different types of visual content as a part of your overall content marketing strategy and watch your link profile grow.
Summary
Timeframe: Include images in your content right away
Results detected: 3-6 months
Average links per month: 5
Tools:
Creatives (images, visual content)
Benefits:
Improve site rankings and SEO
Earn links
Enhance text content for readers.
---
Image Credits
Featured Image: Paulo Bobita
All screenshots taken by author