Most businesses know the importance of being active on different social media platforms. However, some might think of social media as an independent entity rather than something that impacts the rest of their digital marketing efforts.
Social media provides many great benefits on its own but also aids other areas of your digital marketing efforts – including SEO.
Understanding the relationship between social media and SEO can be a little tricky, though.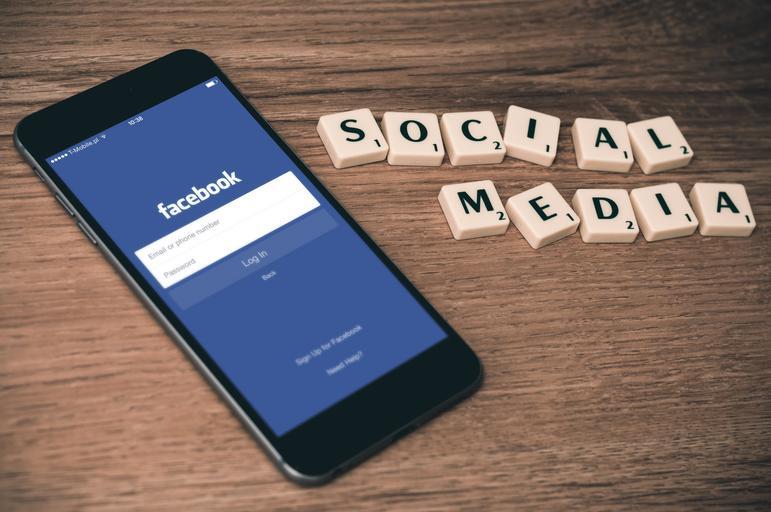 History of Social Media & SEO
While we can confidently say that a website's social profiles do not directly and causally influence that site's rankings, there's actually a bit more to it than that.
The history of social media and SEO provides a look into the gray area of this subject.
No one outside of Google is ever going to know exactly what the search algorithm does and does not do; we have to rely on public announcements for that.
But here's the scoop. Back in 2010, Danny Sullivan reported that Google had "social signals" that helped it rank organic results. That sounds sort of definitive.
In fact, Matt Cutts, who formerly led Google's webspam team, later confirmed the "social pages as ranking signals" claim.
But the story doesn't end there.
In 2014, Cutts modified his statements by saying that Google did not treat social media profiles as ranking signals, but rather as their own organic search results.
Two years later, Google Webmaster Trends analyst Gary Illyes confirmed Cutts's 2014 take.
What we can say with confidence today is that social signals have a relationship with organic rankings, but they do not directly influence those rankings.
It's just that the websites that will tend to be ranked at the top of the SERPs will probably have strong social presences with content shared across all their platforms.
So, yes, Google will rank websites with robust social profiles, but those profiles aren't directly influencing those rankings. Those websites as a whole have to perform well to rank highly.
How Social Media Helps SEO
Social media isn't a ranking factor, so it won't directly help your rankings. While there's no direct ranking correlation between the two, the benefits of social media do feed into SEO.
And if you're trying to improve your SEO, it is especially important for you to invest in social.
Here's why.
1. You Can Boost Your Content Performance
If you haven't been using social media to share your content, you're missing out on a huge opportunity. Social platforms are important places to share any type of content your business produces.
When you post content on your website and don't go through the extra steps of sharing it anywhere, it's just going to sit there.
You likely put a lot of work into creating it. Not sharing it is a waste.
Social gives you access to a much wider audience than you'd have on your website alone.
Ultimately, the more people visiting and engaging with your site's content, the more those positive user signals and benefit your search rankings. The impact is indirect, but it's there.
2. There Are More Opportunities to Gain Backlinks
Bringing in more traffic to your content isn't the only reason to share it on social media. With more eyes on your content, you increase the chances of someone linking to it.
Backlinks are a huge part of SEO. They show search engines that other people find the content on your website valuable. Content can get ranked higher if it's beneficial to users.
You might have amazing content that's worthy of backlinks, but you won't get them if it goes unnoticed.
And if these people who discovered your content through social thought it was valuable, some of them might want to share it for others to enjoy, too.
Content can spread easily through social media, even if you don't have a large number of followers. All it takes is one person linking back to you for even more people to see it, and social media is a great place to get this started.
3. Social Profiles Can Rank for Search Terms
While how your website ranks might be a big concern for your business, you might not have put any thought into how your social profiles rank. When people look up your company using branded search terms, your social profiles have a chance of ranking along with your website.
If you have additional opportunities to rank for branded searches, why not?
People are searching for your brand, so they're already interested in what you have to offer.
While most people searching for your brand will want to go to your website, there are also many who want to see what you have on social media. Your social media profiles can give a different view of your business than your website alone and provide additional information for those who want it.
For those who are still on the fence and trying to decide, having active and engaging social media profiles come up when they're trying to do research could be the push they need.
4. You'll Bring More Traffic to Your Website
The ultimate goal in SEO is usually to increase visibility and bring more visitors to your website. However, increasing your website's rank isn't the only way of bringing more traffic to your website.
By staying active on social media and posting the content your audience wants to see, you can bring in a lot more traffic to your website.
With so many people on social media today, you can guarantee that your target audience is there somewhere. These are people who may not have found out about your business through search results alone but can benefit from your products or services.
If you're only just getting started with SEO, social media can also help attract visitors sooner than search engines.
SEO can take months to start working and while it's worth the wait, you might not be getting the traffic you need right in the beginning.
For businesses struggling to bring visitors to their website, learning how to use social media to attract visitors could be the boost you need.
5. Good Social Profiles Build Trust
One reason to invest in SEO is to build trust among your audience.
Today, consumers have an overwhelming number of options available to them. While having more than enough businesses to choose from can be a great thing, it also makes things harder on consumers looking to make the best choice.
There are many businesses out there that aren't reliable and won't provide consumers with anything, so people are very cautious of the businesses they choose to engage with.
Most businesses have social media profiles now, and people expect to see legitimate businesses there. Poor or nonexistent social media can be a red flag to consumers.
If you've been using SEO to help build trust with your audience and boost your online reputation, social media can be a huge asset.
It gives you a chance to humanize your brand, too. You can share what sets you apart and easily engage with those interested in learning more.
Conclusion
Everything you do to build your business online should work together. SEO and social media both have their own benefits for businesses, but they're even more effective when they support one another.
Simply having social media profiles for your business might not automatically do anything for your SEO, but keep at it and you'll see how they work better together.
More Resources: