I have already reviewed a few all-in-one SEO tools that compile tons of SEO-relevant information at a glance. Today I am sharing a new one which seems really useful.
BuiltWith is a free tool (with no registration required) that aggregates some very important data about any domain you enter.
Let's see what it will show:
Domain Technology Profile
Enter any domain and the first tab you'll get access to will be the site technology information which contains:
1. Website server information: which server the site is based on.
2. Detected analytics and tracking (looks like another tool for identifying which traffic tracking software the site is using);
3. Widgets: third-party widgets found on the site (like Feedburner for example);
4. Blog publishing software (if the site is or has a blog and which software runs it);
5. Frameworks: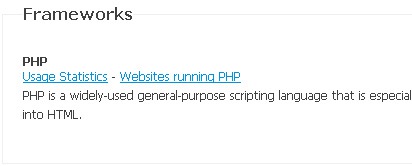 6. Audio, video and media;
7. Encoding;
8. Aggregation functionality: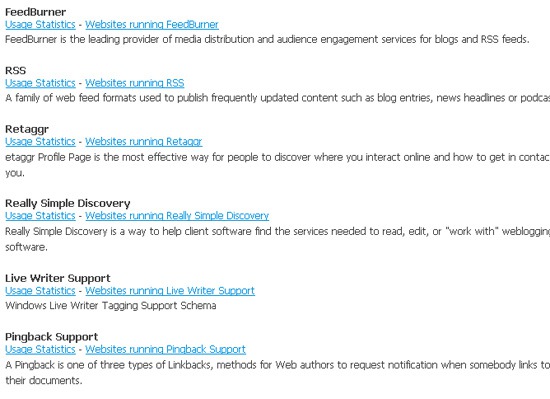 9. Document information:
Meta description;
Meta keywords;
XHTML information;
CSS information and validity;
Javascript information.
Besides that each domain has the list of "neighboring" sites (I guess this one is based on the IP neighborhood factor).
FireFox Addon
The tool also offers a nice FireFox addon that returns a list of all the technologies in use on the current page that it can find. So if you plan to use the tool often, consider installing the addon.
The list of technologies is pretty much the same as listed above but instead of opening in a separate tab, it will display a handy pop-up: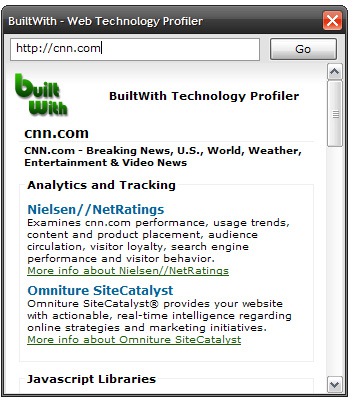 Technology Information
For any software or technology found on the site, you can click through its detailed profile which may also be useful especially if you weren't aware of it before.
All technologies in the data base are sorted into a number of categories including:
Analytics (Google Analytics, Quancast Tracking; Omniture, etc)
Blogging (WordPress, Movable Type, etc);
eCommerce (Yahoo Store, IBM Websphere Commerce, etc);
Media (Youtube, Vimeo, etc);
Many more: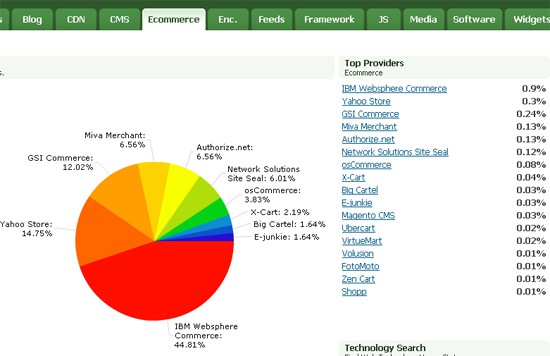 Moreover, for each separate technology you can see "Usage Statistics" graph which stands for the software "penetration over a historical time period on a large selection of website homepages queried by BuiltWith":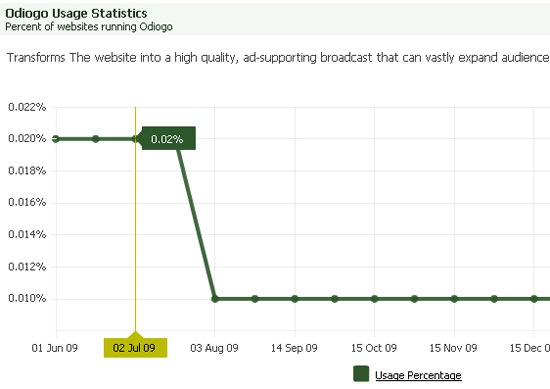 All in all, the tool seemed quite useful (in the first place) to broaden your outlook: to help you learn which technologies are being used and on which types of sites.
What are your thoughts?