Sometimes we just don't need anything fancy: we only want to be able to evaluate the web site power quickly, as we browse.
Here are 3 FireFox addons that will help you to: just have them installed and active and see each page / domain SEO stats while you open the pages:
1. WebRank Info
WebRank Info works as a toolbar and currently includes:
Google Pagerank
Alexa Rank
Compete Rank
Quantcast Rank
Pages indexed in Google
Pages indexed in Bing
Pages indexed in Yahoo
You can click on each button to get more information about rank or pages indexed: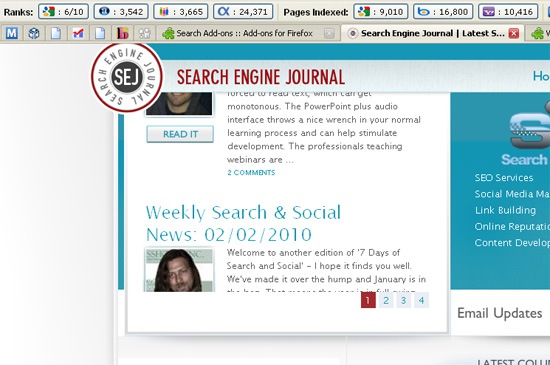 2. SEO Toolbar
SEO toolbar (experimental) shows:
PageRank,
Alexa Rank,
Popularity Index Rank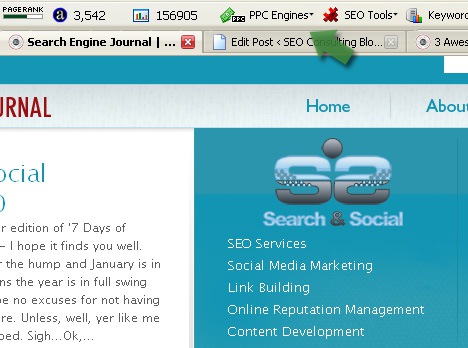 3. SEOquake
SEOquake is mentioned as #3 just because I've shared it so many times already that it is unlikely to be new to you. The SEO-at-a-glance feature can be in the form of an SEO toolbar (a regular FireFox toolbar) or an SEOquake bar (the transparent bar appearing on the page itself. It can be toggled by default).
SEOquake has plenty of data to show including:
Google PR;
Number of indexed pages in Google, Yahoo and Bing;
Age of the domain;
Backlinks to the domain and page (via Yahoo SiteExplorer);
Delicious bookmarks, etc: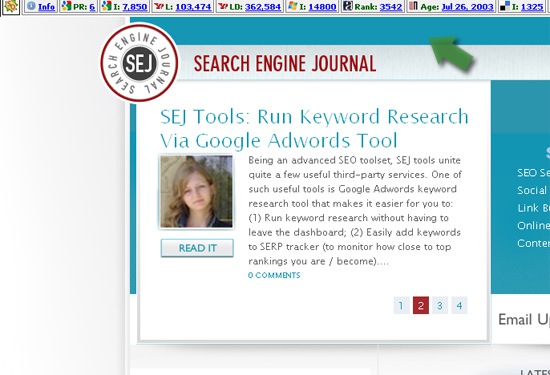 All these stats sources an be turned off / on or customized via preferences (which can be accessed via the icon in the status bar or "TOOLS" menu):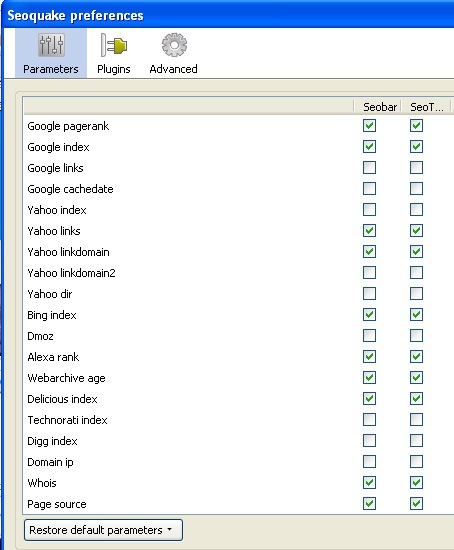 4. SEOBook Toolbar
SEOBook SEO toolbar offers a quick access to the following third-party stats:
Google PR;
Age of the domain;
Backlinks to the domain and page (via Yahoo SiteExplorer);
Compete rank: