For many, Reddit is like a distant planet when it comes to social platforms.
For those who aren't familiar with how it works, at first glance, the site can seem disjointed – a smorgasbord of content made more confusing with its upvotes and downvotes, seemingly random pictures and ramblings, haphazard links, and endless communities.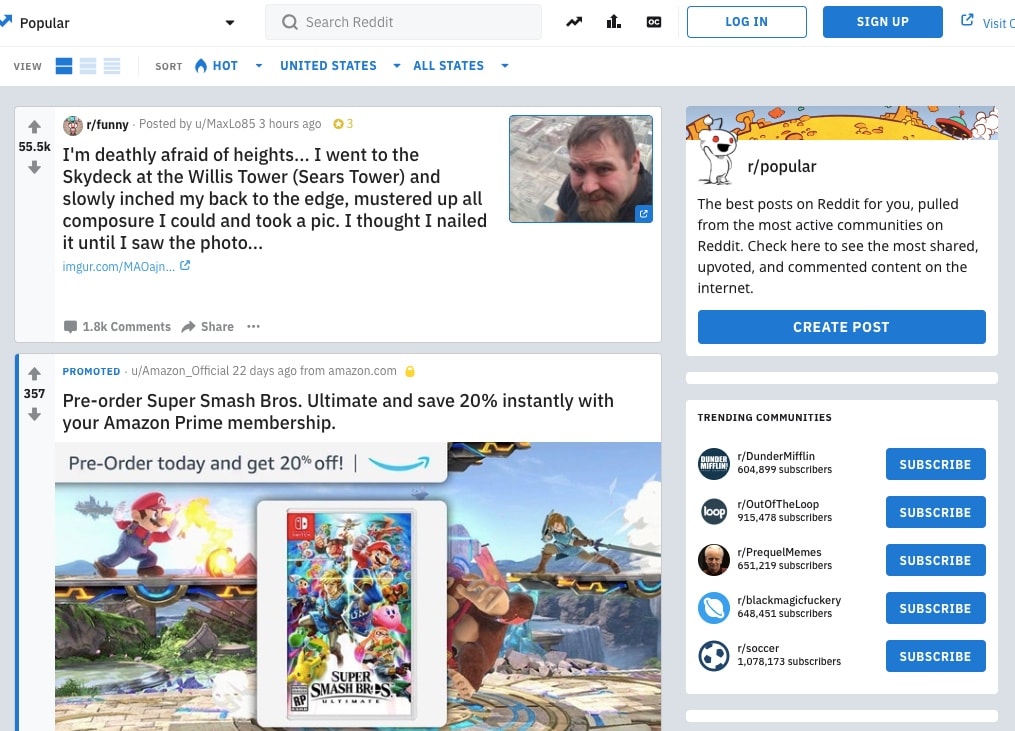 But underneath the facade is a highly customized experience powered by a thriving and engaged community.
Unfortunately, too many marketers ignore Reddit.
More often than not, marketers write off Reddit for the wrong reasons and are intimidated by taking the first step.
After all, it takes a lot of work to win over the Reddit community.
Redditors are a clever bunch — they will smell your marketing campaign a mile away. Inauthentic engagers will get the boot (translation: banned). But those who learn how to become part of a community and add value can reap the following benefits (and more):
Driving traffic.
Branding.
Testing new products.
Selling products.
Reaching your audience's interests.
That's why continuing to ignore Reddit as a marketer is to fail completely.
Sure, learning and succeeding in a new platform is effort. Reddit is one of those things worth the effort. Here's why.
Reddit Stats You Can't Ignore
I've been on Reddit since 2006. Since then, Reddit has to grown into a billion-dollar venture.
Reddit is also backed by some amazing demographics.
Here are 13 standout stats provided to me by Reddit:
No. 3 site in the U.S., No. 7 globally
330 million-plus monthly active users (MAU)
44 percent of the total MAU are on mobile apps / the mobile web
79 percent of users are between the ages of 18 and 34; that number is 58 percent when talking mobile web and mobile app users
46.7 million searches per day
51 percent of users are in the U.S.
70 percent of users are English-speaking
14 billion screen views per month on average
10 million-plus post submissions per month with more than 370,000 daily
2.8 million comments daily
58 million votes daily
138,000-plus active communities
80,000-plus moderators
Pew Research Center highlighted some data as well, including:
42 percent have a college degree
35 percent make $75,000-plus per year
Ways to Engage on Reddit
Reddit is unlike other social networks in a very special way. The Reddit audience is one that is primed for and interested in learning and having in-depth conversations with one another on any topic you can think of.
The beauty of Reddit is that users self-select the topics they want to be involved in within various communities (called subreddits). This is in contrast to social networks like Facebook where branded content can seem intrusive to users wanting to catch up on friends, family, and fuzzy animals.
Reddit continues to grow, offering new features to users (which you can follow at r/announcements and r/blog).
Bottom line: Reddit is evolving more and more into what social media was meant to be.
Let's look at a handful of basic ways marketers and businesses can engage:
Posts
A Reddit post can consist of text, links, images or video, and there are countless ways to use posts to connect with Redditors.
Make sure you choose and engage only in the subreddits that are most relevant to you and your business.
A lot of nuances exist around posting, so it's best to get a sense of the culture, and know the global guidelines and subreddit-specific rules (each community has its own) before diving in.
Profile Pages
Profile pages on Reddit operate similarly to profile pages on other social sites, where a brand can have a feed of its own posts, and users can follow and send messages to the profile manager.
Brands like Nintendo, Audi, Time Magazine, WWE, and Washington Post have profile pages. (You can also follow Search Engine Journal.)
Ask Me Anything (AMA)
The r/IAmA subreddit contains posts by users that prompt other Redditors to ask the poster anything they want.
This is a popular community (with more than 18 million subscribers at the time of writing) — made even more popular by people of interest participating.
For example, Elon Musk and John Malkovich have participated in AMAs.
The bonus can be that AMAs generate media attention as well. Case in point.
A word of caution: Tread carefully with AMAs. Some have gone terribly wrong (like Jose Canseco's here with media humiliation here).
Sponsored Content
Businesses can run sponsored posts on desktop and mobile apps in Reddit for a minimum of $5 per day on the self-serve platform, plus they offer advertising at scale.
Case studies for driving awareness with sponsored content exist for Toyota, Coca-Cola, and Duracell, to name a few, here.
With these tools in hand, there are endless ways to engage with your target audience on Reddit for things like:
Driving traffic to your website.
User testing on products.
Branding and awareness.
Focus groups.
Direct sales.
Marketing Success Stories on Reddit
Three keys to succeeding on Reddit:
Become a community member.
Don't game or spam the system.
Tread lightly with blatant marketing (users have historically been adverse to this, although it's becoming more accepted over time).
Reddit is not harder to participate in than other social networks, it's just more "real."
Companies that have had success on Reddit follow the same principles needed to succeed in any social gathering, and approach Reddit as a place to connect with like-minded individuals.
Big brands and smaller businesses alike have found success on Reddit. Let's look at a couple cases.
Transamerica: Reddit as a Focus Group
Transamerica is a massive financial brand with various life insurance companies and investment firms in the U.S. operating underneath it.
About four years ago, the brand ran a campaign on Reddit using the audience as a focus group for creating content to help Redditors answer questions about finance.
Transamerica identified the prime audience to connect with in a finance subreddit. The headline and content were well executed—here are some highlights:
From the title to the type of post (a self-post, which is not linking out but keeping the content within the platform), Transamerica showed that the brand knew what it was doing in terms of community preferences.
The post showed that Transamerica had Redditors on staff and linked to a picture of them, then relayed that the brand wanted to create meaningful content just for Redditors.
Throughout the campaign, Transamerica:
Stayed completely involved and answered every question
Inserted humor when appropriate
Stayed genuine and didn't get defensive when people said Transamerica was just trying to run a marketing campaign: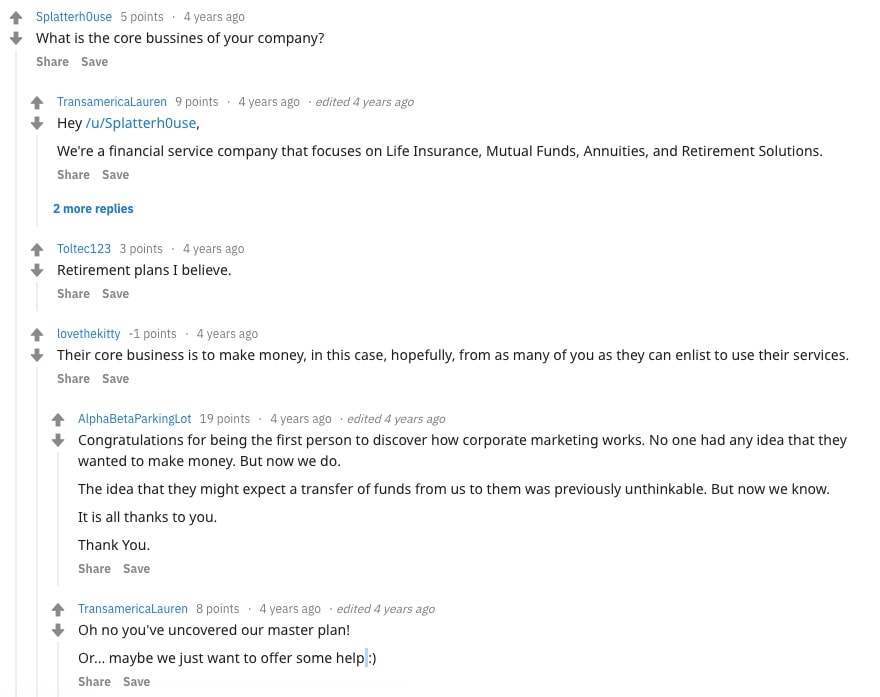 After the focus group, Transamerica created content that directly answered Redditors' questions.
The visual content they created was on brand with Reddit in colors, fonts, and imagery.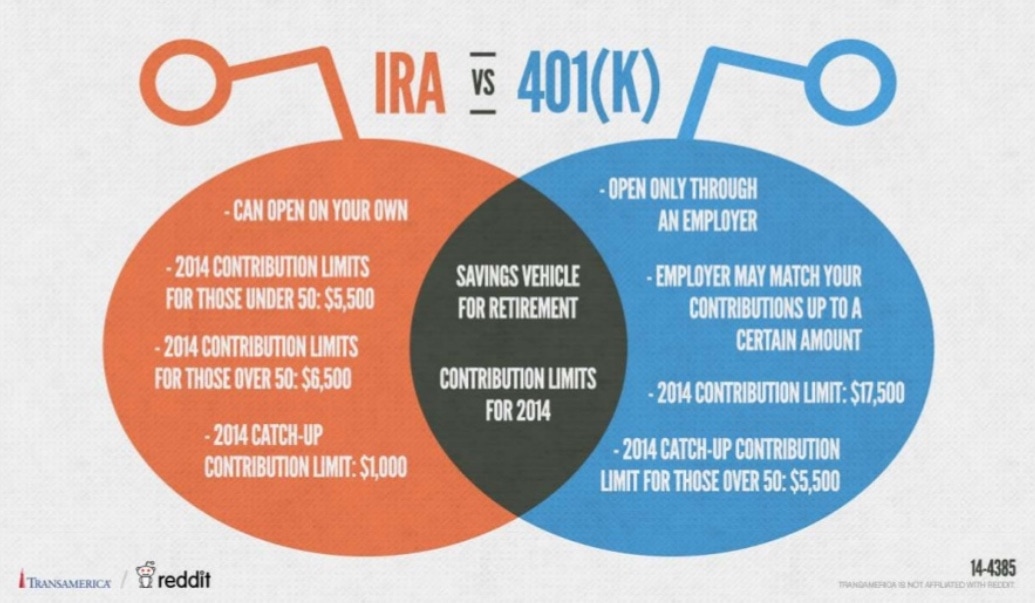 What they did next was remarkable.
Transamerica went back through the thread and commented personally to each Redditor who inspired new content they created, and let them know where to find that content:

Down to every detail, Transamerica followed through on being a part of the Reddit community, not marketing to it.
Ultimately, the ROI for Transamerica was:
Brand awareness (this is a highly talked-about use case).
Content ideas for creation outside of Reddit.
Direct customer engagement.
Articles and links to the site.
BridgfordStore Beef Jerky: Reddit for Sales
Succeed on Reddit isn't limited to just big brands.
Seven years ago, an employee at at BridgfordStore Beef Jerky noticed Redditors were upset about the high prices of beef jerky. So he offered a discount code (25 percent) just for people on Reddit.
It was wildly popular.
This is an example of where direct sales can work.
The first thing the jerky store employee got right was that he was an authentic Redditor, he was listening, and saw an opportunity to be helpful.
But the campaign didn't stop with the original post.
BridgfordStore followed up on that post with a popular AMA that received a lot of feedback, including validation that the campaign was generating awareness:

It wasn't just buzz the jerky store was getting from this promotion. BridgfordStore Redditor posted sales data on Reddit to show just how successful the post was — that single promotion netted about $23,000 for BridgfordStore Beef Jerky.

This campaign gets bonus points for full transparency about the promotion and sales, something Redditors appreciate.
Things to Remember
There's definitely a lot to learn about Reddit (check out this recent podcast where I talk about how to get started on Reddit.
However, the best way to learn about Reddit is to become a Redditor yourself, that way you can authentically engage with your audience and figure out the best opportunities to drive awareness, traffic, branding, product development, sales and more.
A few key things to remember:
Have the right people running your Reddit presence – those who have an intimate knowledge of Reddit.
Choose the proper subreddits to participate in, one that is relevant to your business and message.
Now, if you're not convinced Reddit is a place that every marketer should be, take some time to see for yourself. Go poke around the different communities and see what opportunities might be on the table.