Both Pubcon and State of Search Dallas are coming up in the next few months. Each show has multiple days with sessions ranging from SEO to PPC, social media marketing, and UX. Below you'll find some must-see sessions based on topic and speakers. There are other great ones listed, but here are a few and the reasons you may want to check them out.
Editor note: If you can't make either of these, but want to learn from the top experts in search at companies like Zillow and ESPN? Check out SEJ Summit NYC, happening Nov. 2, 2016 at The TimesCenter.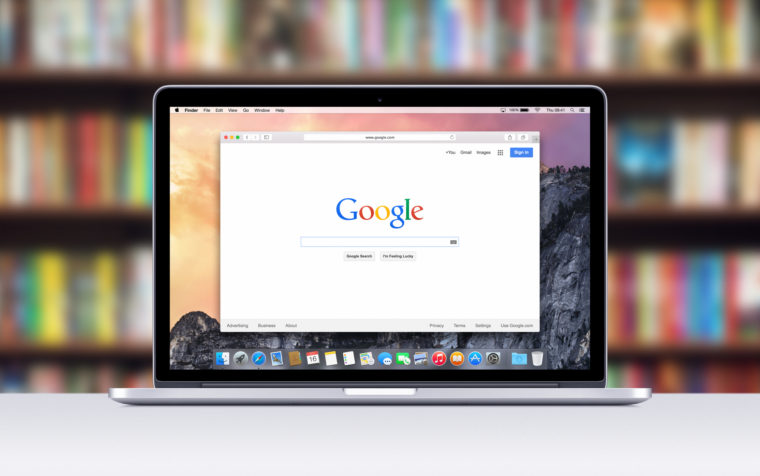 Pubcon Las Vegas 2016
This is one of the oldest and most esteemed shows for the search and online community. Instead of speaking, this time I'm going as an attendee so I can learn some new tricks and tactics. Below are some of the sessions that you may want to consider attending as well.
Tuesday, October 11
10:10 – 11:20 – Penalty Abatement. Re-thinking linking.
This session stands out because of the ever-changing structure of penalties from the search engines. With a mix of SEOs to lead the session, you will learn what may put you at a higher risk of penalties and what you should already be looking for to help prevent them.
11:25 – 12:30 – Speed Baby Speed
I was torn between this and the link building session with SEJ founder Loren Baker. Page speed is even more important than before with mobile devices being used more and more often. Picking up some tips on how to increase page speed is a must moving into 2017.
2 – 3:05 – Site Security
The session description sounds like it will move well past being on an https site and go into details about how to help prevent being hacked. If you have users, sensitive data, and customer information, protecting them is extremely important. That's why this session made my list.
3:10 – 4:15 – WordPress Optimization
I was torn between the link building session, Jim Boykin's spotlight, and WordPress Optimization. The WordPress session wins this one because I'm heavily involved in the blogging world. I've seen one of the two speakers before and got some valuable tools to increase site speed, secure blogs as well as new ad platforms and testing services to maximize revenue. It's always good to keep learning, especially if you feel you know it all. There's always something new with WordPress, so that's why this session will be a must attend.
4:20 – 5:30 – Press and Blogger Outreach for Link Building
Learning how to pitch the media is key for any link builder. It's always interesting to hear from speakers and learn their techniques and strategies. This session will hopefully share some tips and tricks that you can apply to your own business once you get back from the show.
Wednesday, October 12th
10:30 – 11:35 – Visual Content Marketing
Online success relies heavily on your ability to create imagery that stands out. Whether it's to attract a new blog reader or a customer, images make the difference. This session will cover everything from infographics to Pinterest and help you discover ways to use images for your SEO.
11:40 – 12:45 – Competing with Google in a Featured Snippet World
Whether you're asking questions, looking up a recipe or want to find a how-to guide, you've seen rich snippets showing up and stopping you from needing to click to a website. If you want to learn tips on showing up in the snippets and helping to get users to click-through, this session will address those issues.
2:45 – 3:50 – Site Review Focus on Organic Search
This session should be interesting. You have a panel of people who have been speaking at Pubcon for a long time, and it's always interesting to hear what they say. Even if you don't submit a site for review, watching as other people get feedback can help you to better your own website when you get home.
3:55 – 5:00 – Linked In Advertising and Community Leveraging
If you work in a B2B, agency or otherwise, LinkedIn should be a part of your strategy. This session will share some tips and tricks on getting more out of the ad network as well as groups and communities of potential leads.
Thursday, October 13th
11 – 12 – Optimizing For Amazon
This is something I've wanted to learn more about for a long time. I'm hoping they go beyond keywords and getting paid reviews and talk about trigger points from the algorithm. It will be interesting to see what they bring up, if they can share case studies and what the revenue brought in from optimizing product listings is.
12:30 – 1:30 – Google Analytics Customization
The more you can measure and properly evaluate your work, the more you can execute. This session sounds like it will walk you from the basics to some advanced techniques to help you get the most accurate data and be able to execute on knowledge, not opinions.
1:35 – 2:40 – Data Driven Marketing
There's no better way to finish an analytics session than learning how to use your data. This session is all about executing based on what you learn data wise. This is the perfect way to end Pubcon and be able to go home and begin showing how you can impact your company based on measurable numbers, not assumptions.
State of Search 2016
This is my third year in a row speaking at this two-day event. Hosted by the DFWSEM community, it has become one of my favorite shows to network and learn at. Below are the sessions I recommend you attend. You can also use the coupon code "speakersguest" to save $50 on any ticket.
Monday, November 14th
10 – 10:30 – Video Social
Almost every major traffic source has a video aspect. Facebook and Pinterest allow you to advertise videos; you should be implementing a YouTube strategy regardless of niche, and this session looks like it will help you maximize your efforts.
11 – 11:30 – Taking Local SERP Marketshare
If you work in local search, keeping on top of trends is key. Even if you have the top listing in the local pack and organically, there is always something more you can learn.
11:45 – 12:15 – All Three Sessions
Each of these sessions sounds good. I'll probably bounce in between all three or see if someone else at the show wants to share notes from them. I cannot pick between them.
1:45 – 2:15 – Technical SEO Issues That Can Kill Your Site
I always like to learn more about tech SEO. You have coding updates, crawl issues, and a million other things that play into it.
However, if you are not responsible for your company's tech SEO, I highly recommend you attend SEJ's Kelsey Jones session on how local businesses can benefit from Pokemon Go. That sounds fun and informative.
2:30 – 3:00 – Waiting for the Grid to be Completed
There are two sponsored sessions and one defined one. I love learning new tools and hearing from new solutions providers. Once these sponsored sessions are announced, I'll pick which to attend.
3:15 – 3:45 – Influencing On-Site Metrics – UX and SEO Collide
Learning how to measure and create a better UX is always vital. Finding a balance of UX and SEO attributes is also equally as important. I'm excited to see what this speaker has to share.
Tuesday, November 15th
10:15 – 10:45 – E-commerce Pitfalls Tackled
I was torn between machine learning and e-commerce pitfalls. The reason the e-commerce session wins is because many people feel limited with what they can do for product pages, categories, and other e-commerce specific obstacles. This session will hopefully go into detail beyond building internal links, adding copy, and allowing for honest and unique customer reviews.
11 – 11:30 – Are You Paying For Your Own Negative SEO
This is my session, so I'm a bit biased. The other one sounds good, though. If you'd like to come to my session, I'll be teaching you about how monetized links, PR and Influencer companies, as well as affiliate managers can all have a negative impact on your SEO. We'll also go over things to look for as the sites that link to you begin to monetize, how search engines can map this and why you need to be aware of it.
11:45 – 12:15 – Fun With Ad Customizers
This session sounds like it will be very hands-on and feature a lot of visuals. Learning how to better target your ads to an audience is always important. When you have tools to help and you also know how to use them, you can hopefully increase your effectiveness for your company and your clients.
1:45 – 2:15 – Human Emotions Through Algorithmic Eyes
I have no idea what to expect from the session title, but Alan Bleiweiss always delivers an amazing presentation. He shares a ton of tech SEO tips as well as things you may not have thought of. Get ready to take a million notes because this will be one of the best sessions of the show.
2:30 – 3:00 – Cauterizing Spend Bleed
Sean Dolan is one of the best remarketers and PPC speakers I have seen. At last year's show, he shared some tips on how to be able to bid on keywords at fractions of their cost. If there's one session that will teach you to reduce waste via paid search, this will be it.
3:15 – 3:45 – How to Master the New Google SERP
This title sounds interesting. It's not clear what the speaker means by "the new Google SERP," but that's why it is intriguing. It could be the additional PPC ads above and below, the appearance of more snippets and also the local results. It will be interesting to hear what the new Google SERP is and ways that you can help to gain more placements within it.
If you're at either of these shows, come up and say hi. Both are worth attending and have a ton of ways for you to learn.
Image Credits
Featured Image: @maxcam/DepositPhotos.com
In-post Photo #1: @maxcam/DepositPhotos.com
In-post Photo #2: @appalachianview/DepositPhotos.com