Did you know:
PPC visitors are 50 percent more likely to purchase from your site than organic visitors?
Sponsored results account for 65 percent of clicks for keywords with high commercial intent?
Half of your audience can't tell the difference between paid and organic results?
With those mouthwatering stats, you might be worried if your PPC campaign isn't generating leads and ultimately increasing sales for your business.
Click fraud might be a major cause of this.
Research from AdAge in 2015 showed that for every $3 spent on digital ads, click fraud takes $1. Further, a Marketing Week report forecasted that brands would lose $6.5 billion to ad fraud in 2017.
If click fraud is eating up your ad budget, this guide from ClickCease, recommends the following:
Manually set up IP exclusions.
Run remarketing campaigns.
Adjust your targeting.
Use smart techniques like CAPTCHA security systems to throw off bots.
Or, best of all, you can use a click fraud detection and prevention tool to automate your battles with click farms and bots.
Click fraud detection tools use smart algorithms to identify fake vs. legit clicks, blocking flagged IP addresses from seeing your ads moving forward.
Otherwise, where click fraud isn't the problem but your PPC campaigns are not generating leads, and you can't find an automated solution to it like you would with click fraud, here's what you should do.
1. Change Your Keywords
Broad match keywords are great. Usually.
You might think you're doing your ads a favor until you realize just how far-reaching they can be.
Here's an example of what I mean: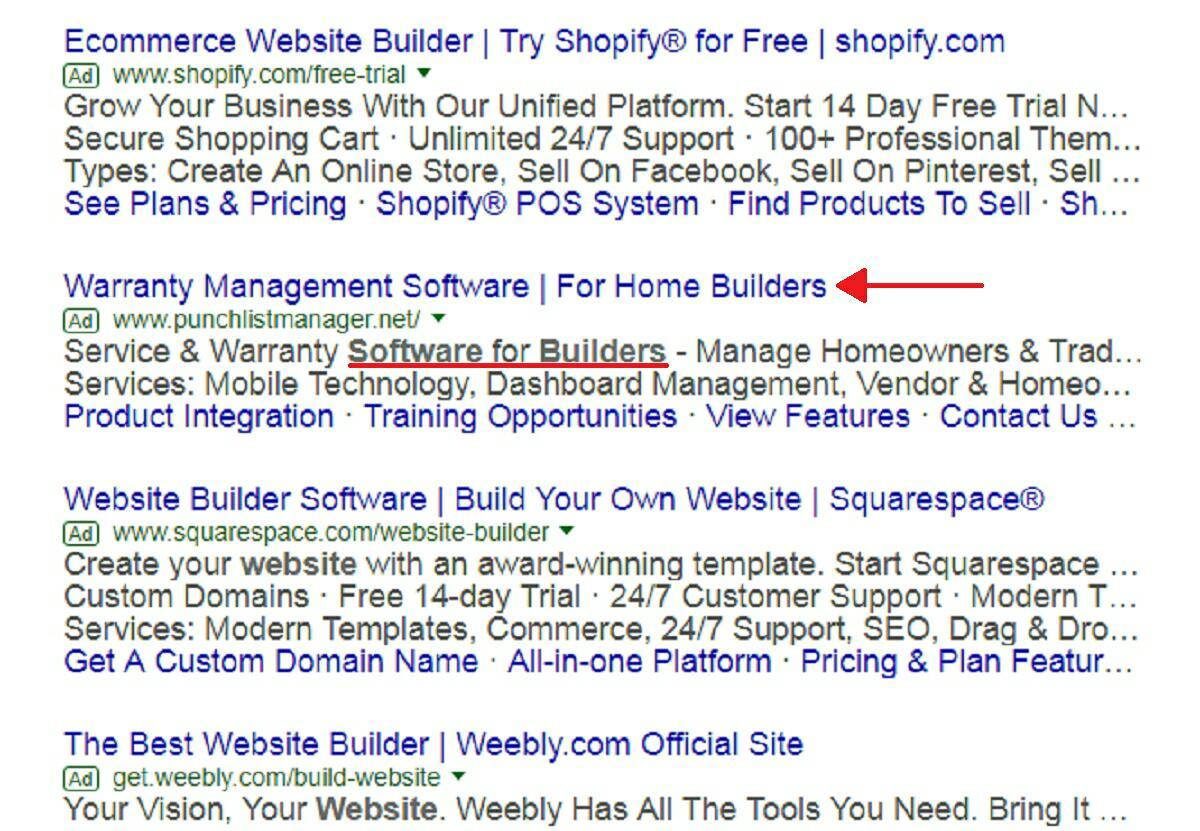 Those are results for "website builder software."
The second ad is the odd one out. "Builder software" is probably set to broad match and you can see how broad it gets as it's showing up for "website builder software."
This is just one example of a mistake you might be making with your PPC keywords.
Here are some PPC keywords best practices for effective lead generation:
Understand Your Match Types
There are two other match types apart from broad match:
Phrase match: This triggers an ad for people who used the exact phrase or close variations of it.
Exact match: This triggers an ad for people using the exact keyword.
Set them up correctly because people can't click through to your site if they can't find your ads.
Narrow Your Keyword Focus
Your keywords make a difference.
Some keywords may get lots of clicks but no leads; other keywords may get no clicks because they're irrelevant.
Sure, the more specific you get, volume and impressions may be lower, but you can always find specific keywords with respectable volume for your PPC campaign.
Use Negative Keywords
Negative keywords can significantly help your PPC campaign.
For example, if your keyword is "website builder software" you probably don't want it to be shown to people searching for "free website builder software." Adding "free" to your list of negative keywords will accomplish that.
2. Tweak Your Ad Copy
Great PPC copy is an extremely important factor in lead generation and conversions.
Since we're talking about lead generation, which typically happens (finally) on the landing page, adding "tweaking your ad copy" may seem extraneous, but if people are not clicking through to your offer in the first place, you can't know if they're leads or not.
Perry Marshall, author of "The Ultimate Guide to AdWords", recommends that ad copy should highlight benefits because consumers want to solve problems, and not buy a product or service.
Ideally, your copy should have three components:
Features (Unique Selling Proposition).
Benefits.
Call to action (CTA).
Don't mix up the first two components. A feature is what your product or service is, while a benefit is what your customers can achieve or do with your product or service.
For example, if a smartphone is water-resistant, that's a feature. The benefit of a water-resistant smartphone is preventing water damage and eliminating phone repair costs or costs of buying a new phone. It's bare bones, and can be more persuasive, but you get the idea.
Also, CTAs like "buy now or shop now" are bland and uninspiring.
Use CTAs that appeal to the emotions of your prospects. Think along the lines of "save more money by…" or "get the body you deserve by…."
Finally, don't forget to test your ad copy through Google Ad Variations.
Here are more resources to help you write better PPC ad copy:
Because of Google Ads character limits, those changes may seem insignificant, but they can change the fate of your PPC campaign's lead generation abilities.
3. Scrutinize Your Landing Page
You should send people who click on your PPC ad to a dedicated – and relevant – landing page.
Dedicated landing pages are great because ideally, they're designed with just one goal in mind: to convert the visitor.
A poor landing page experience won't convert.
For example, this page has too many distractions.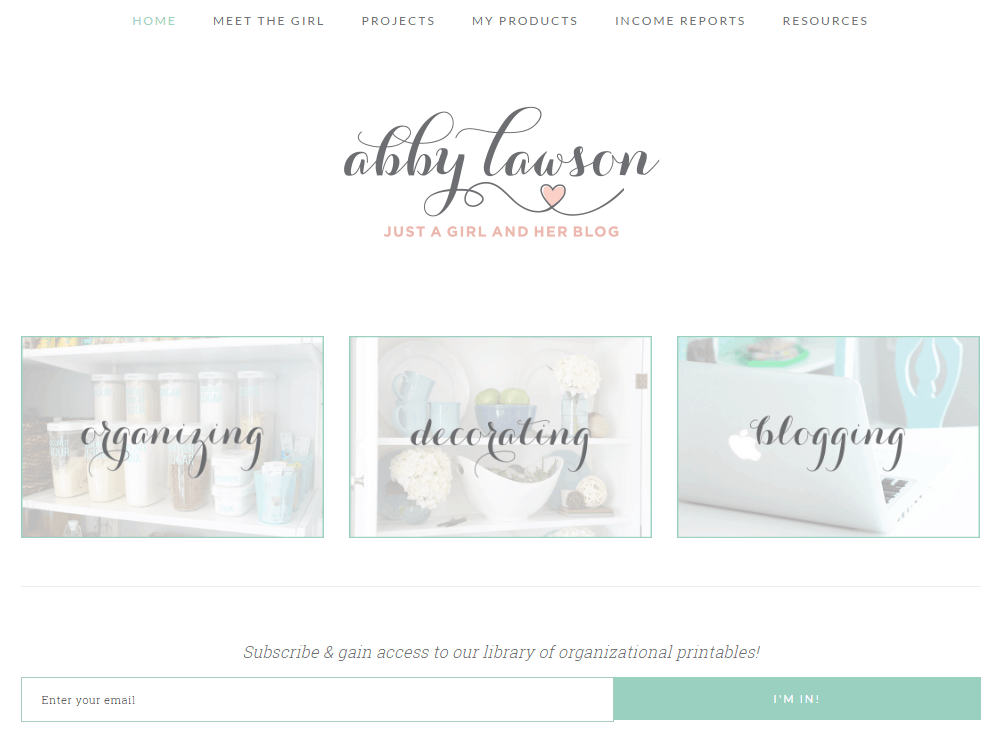 Compare it to this.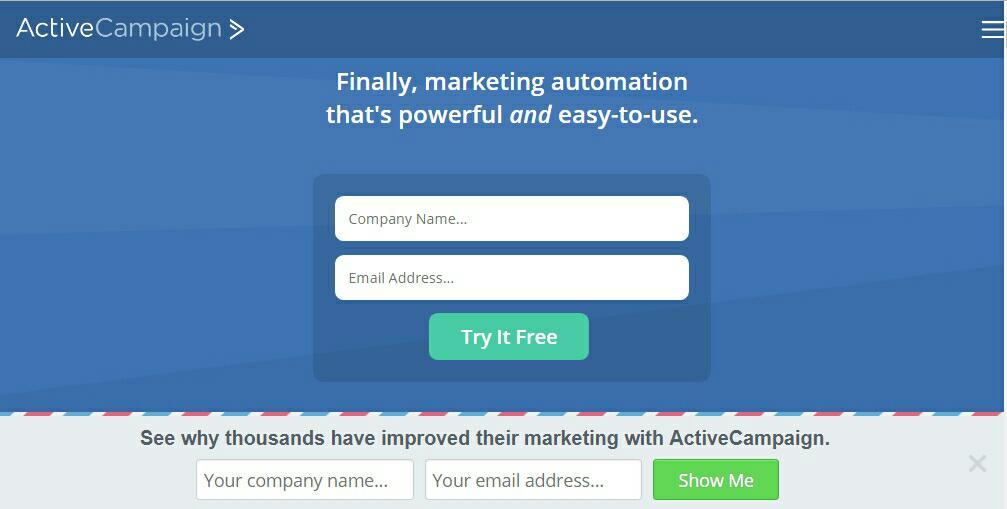 This is far less distracting and has a clearer CTA for the visitor.
Also, I've seen some marketers try to trick people into signing up by using misleading headlines or claims.
For example, you may see an ad about free software only to be taken to a landing page where you'll have to pay a fee to get the "free" software. Or you're sent to a landing page for an entirely different product.
Tweak the design, headline, and copy of your landing page and decide which variation converts better through tests so you can stick with it. The results may be just what you need to improve lead generation for your ads.
4. Stop the Campaign
People decide to stop their PPC campaigns for various reasons, including:
Terrible ROI: Even with your best efforts, your ROI may be poor. No one wants to spend $1,000 over and over just to make $50 each time. It's extreme, but you get the point.
Lack of funds: Sometimes advertisers run out of funds for their PPC campaigns, so they stop it.
Season: Some ads are seasonal. You shouldn't be running ads you put up during Christmas by March the next year. As an example, Jeff Sauer noticed this ad running on May 5, 2015.
The problem? iPhone 6 was released in September 2014. So that was six months of wasting money!
However, depending on your goals and objectives, Facebook ads could even work better for you than PPC ever will.
Still, you can choose to keep the faith and continue experimenting with your current campaigns to see if the ROI gets better. But know it is just that – a choice.
Conversely, when you aren't generating any leads and you've done all you possibly can to change the situation, always remember you can choose to stop the campaign.
Conclusion
You can save a failing PPC campaign.
Take the right steps and never stop testing.
Apart from the tests mentioned earlier, you can test other elements like negative keywords, long-tail keywords, or bid amounts.
The best-case scenario is that you'll get the happy-ever-after ending with your PPC campaigns in the form of leads and sales.
As always, PPC advertising shouldn't be your only lead generation strategy, but a part of an integrated, cross-channel marketing strategy.
More PPC Resources:
---
Image Credits
All screenshots taken by author, July 2018