Think of any SEO task you need to do – Raven Tools will take care of it. Today's feature overview tackles competitor research as an example:
Identify Your Competitors
Research Assistant (powered by SEMRush) helps you to create the list of your competitors by showing you the URLs and domains ranked for the given term.
For any given domain, the tool generates the list of closest competitors as well some related stats. The most useful metrics here are:
Common keywords (words where both the your site and your competitor's site have high rankings in Google);
Position quality (which shows who drives the traffic better. If the index is less than 100, it means that the competitor attracts more traffic than the analyzed site.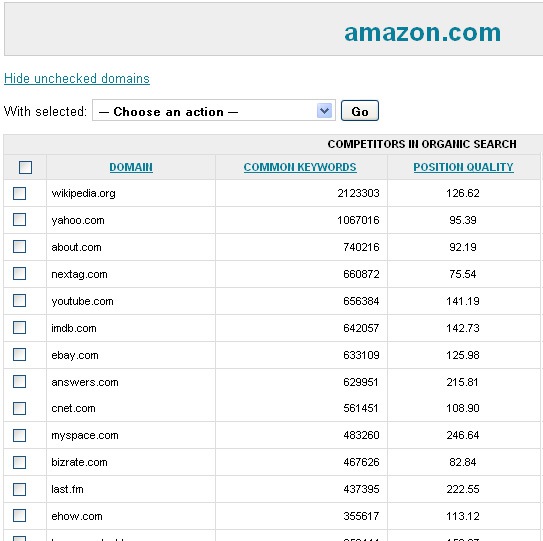 Identify Your Competitor's Promoters
Site Finder is the backlink research tool that goes through your competitors' backlinks and compiles the data into a nice table (which you can export, sort and filter).
Site Finder allows you to enter a keyword phrase and then it automatically finds and ranks domains that link to the top ten Google results for that keyword phrase. It then uses a combination of ranking factors to determine how valuable a link from one of the returned domains would be to your site…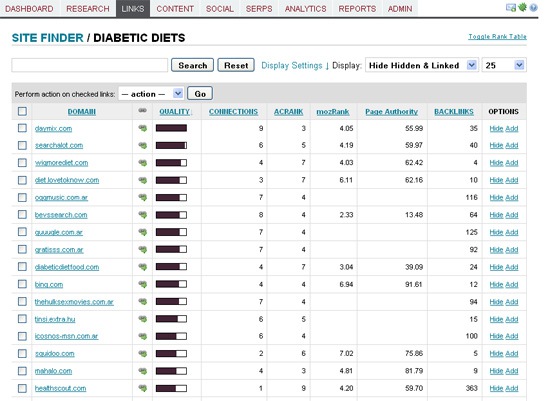 Research Your Competitor's Google Rankings
This is another feature powered by SEMRush.
For any given domain the tool will generate the report of its most powerful organic rankings in Google. The table of the results contains:
The keyword itself;
The position in Google where the domain appears for that keyword;
Percentage of traffic this keyword position brings to the domain;
Number of Google results for that keyword;
Average cost per click for each keyword;
Current search volume (for the previous month);
The exact URL that appears in SERPs;
The ability to add each word to SERP tracker: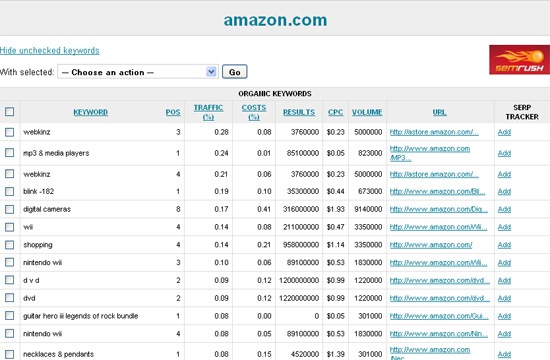 Raven Tools' SERP Tracker allows to monitor rankings across multiple search engines (as well as local ones) and even compare the rankings with your competitors:

Profile and Track Your Competitors via Competitor Manager
Raven Tools allow to keep an eye on all your competitors, watch their progress and compare them with your own website via a handy table containing:
The quality score of each domain (based on the Quality Analyzer);
The Google PageRank of the home page;
The pages in Google and Yahoo indices (based on Google's and Yahoo's public SITE: operator);
The backlinks to the the home page (based on Google's and Yahoo's public LINK: operator).