Raven tools have a very handy SERPs tracking option that allows you to track rankings of multiple keyword sets in Google, Yahoo! and Bing.
But beside just monitoring your keyword positions, the utility gives you one more really useful option: compare your rankings with your closest competitors.
Here's a quick how-to:
1. Start by adding the keywords to the tracker: there are several ways to do that:
Add keywords manually: go SERPs > Keywords and add one keyword per line or upload a CSV file;
Analyze your on-page keywords and generate keyword suggestions from there: go RESEARCH > Research Assistant, provide your URL and let the tool extract keyword from the page. Now just select those you find useful enough and add them to the tracker;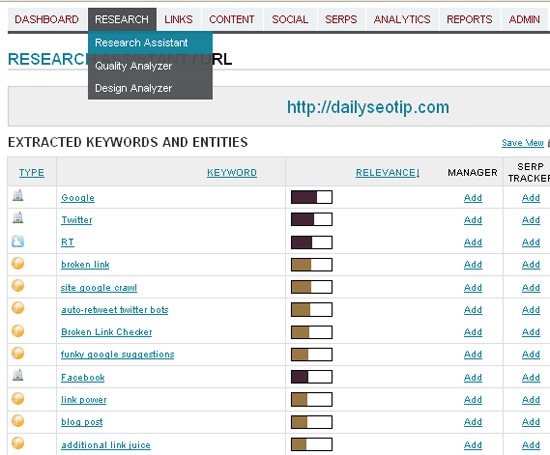 Analyze your domain rankings: go RESEARCH > Research Assistant, provide your domain and let the tool check your current rankings. Choose the words you want to track and / or improve rankings and add them to the tracker: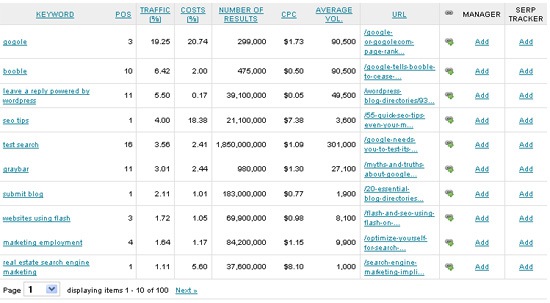 2. Once the list of the words to track is more or less complete, add your competitor(s) you want to compare: go SERPs > Competitors and add your competitor. Now, go SERPs > SERP tracker and enjoy a handy interface that will allow to easily compare your rankings: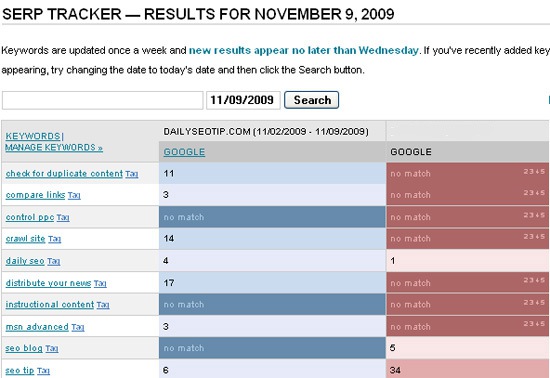 Enjoy!
Try 30 Day Free Trial of Raven Tools with No Credit Card needed to Sign Up … You'll LOVE Raven tools!