Google is introducing new extensions for YouTube ads, which are similar to the extensions for search ads.
Like Google's search ad extensions, the extensions for video campaigns invite users to take additional action beyond the traditional ad click.
Specifically, YouTube ad extensions can be used to direct users to a physical store location, submit lead generation forms, and other calls-to-actions. Extensions are displayed directly under the video, as shown below: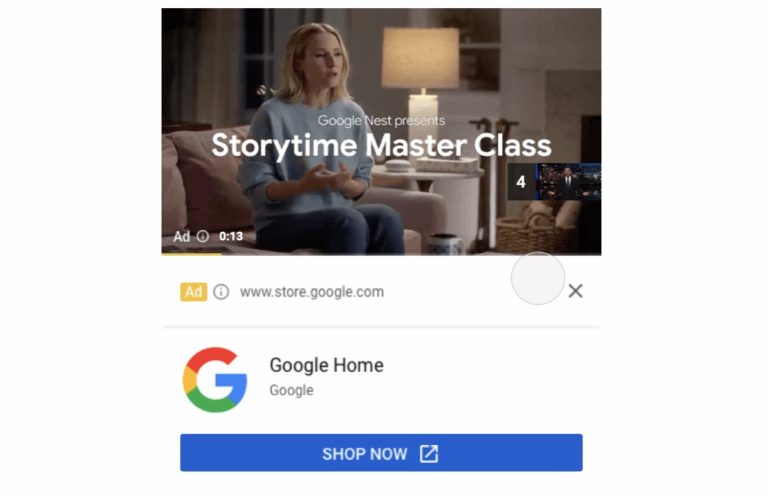 Google also notes that call-to-action extensions will become available for 6-second bumper ads later this year. Currently, they are only available for TrueView in-stream and non-skippable video ads.
The call-to-action extensions available for TrueView for action ads will continue to expand, Google says, and the new features are said to drive more clicks and conversions.
One of the new call-to-action extensions, which are currently in beta testing, are sitelink extensions. These will allow advertisers to add relevant links to web pages under a video ad.
Sitelink extensions will be generally available for all TrueView for action ads in the coming months. In a beta test with 30 advertisers, it was found that adding sitelinks resulted in 23% more conversions and 50% more clicks.
Lastly, Google says sitelinks will soon be rolling out to all in-stream formats bought through Google Ads. When these extensions are available they can be selected from the extensions tab in Google Ads.