Google Ads' Report Editor tool has rolled out the ability to compare performance for two different time periods.
With support for time comparison, advertisers can better visualize their date over one period of time versus another.
Advertisers can compare this week's clicks compared to last weeks. They can visualize month over month data, year over year data, or data from two custom time periods.
Previously, the Google Ads Report Editor could only visualize data for one period at a time.
If you wanted to visually compare two periods of data you would have to do so by creating two separate reports. But even then the data wouldn't be charted together on the same graphs.
Now advertisers can create visualizations of their data as seen in the example below, with two time periods appearing on the same graph.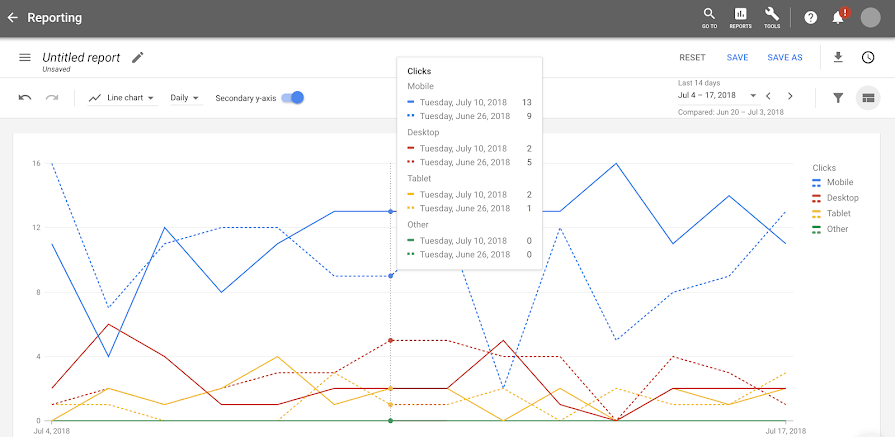 This is similar to how a Google Analytics chart looks when comparing data for two different time periods.
Also, like in Google Analytics, you can move the cursor along the graph to pinpoint data for an exact date.
With this update the Google Ads Report Editor retains all of the same features you're used to, with the added ability to compare two different time periods.
Report Editor's advanced filtering and sorting capabilities and multi-segment analysis can be used in conjunction with the new time comparison feature.
Additional resources: