Google Ads has made a big push toward automation, with rapid-fire changes to automated bid strategies and ad types in particular.
While the goal of automation is to streamline and simplify, the constant platform updates can cause confusion rather than clarity.
In this guide, we'll break down every available automated ad type.
You'll learn the difference between options and naming conventions, as well as when to use each one, so you can confidently make the best decisions for your campaigns.
Google-Created (Auto-Applied) Assets
First on our list of automated ads are those that Google automatically creates on your behalf, without any input from you.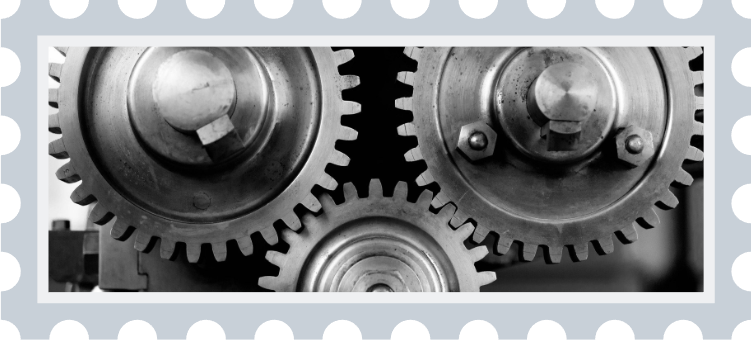 You may not even realize these ads and assets are running, and they may not be compliant with your branding guidelines, so they're important to review.
When to Use (or Avoid) Auto-Applied Ads & Extensions
You don't have to do anything for Google-created assets to run (not even approve them!)
If you're short on time or need some fresh ideas, you can effortlessly run auto-applied ads to test new messaging. Google states that using additional creative may improve your CTR.
However, if you need tight control over your ad messaging (including regulated industries), you may prefer to opt out of auto-applied ads to avoid the risk of non-approved ads slipping through.
Auto-Applied Ad Suggestions
Your account is automatically opted-in to Google Ad suggestions, which you'll find on the Recommendations page of your account.
Google may add as many as 50 suggested ads per week (though it will likely be fewer).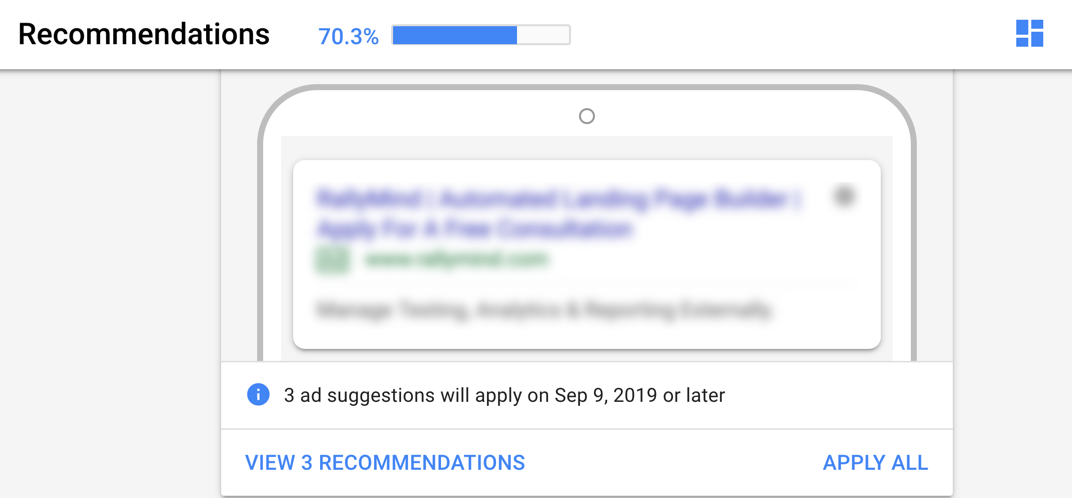 With Ad suggestions, Google creates new ad variants for you to approve, edit, or dismiss.
If you do nothing, the ads will automatically launch after 14 days.
Ads that are auto-applied (as opposed to manually approved) are marked as "Auto-applied ad suggestion."
Ad suggestions are based on existing ads and landing pages, and are generated using "a combination of human review and machine learning."
To opt out of Ad suggestions at the account or MCC level, follow these instructions.
Automated Extensions
As with auto-applied ad suggestions, your account is opted-in to automated extensions by default.
However, Google doesn't notify you of their creation and doesn't seek your approval before they run. In fact, the actual assets that are featured in the ad are never shown in the interface.
Automated extensions are found in their own tab within Ads, and can include call, message, sitelink, structured snippets, location, seller ratings, and callouts.

Unlike Ad suggestions and many manual ad extensions, you can't measure or compare performance of automated ad extensions.
The metrics shown in the table refer to performance of the entire ad, not the specific extension type. The "this vs other" segment is not available in this view.
Opting out of automated ad extensions is also a bit more involved than opting out of Ad suggestions. Each extension type is managed separately.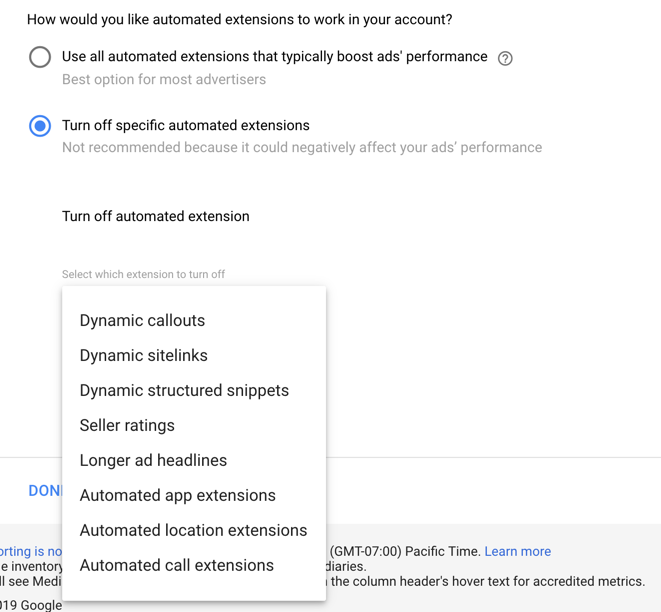 You may have noticed from the dropdown list that one of these extensions is not like the others.
"Longer ad headlines" allows description lines that are complete phrases or sentences to be moved to the headline when your ads are served in the top positions on Google.
You can turn off extensions and longer ad headlines by following these instructions.
Responsive Ads
Think of responsive ads like a "mix and match" game. You enter in multiple headlines, descriptions, and images, and Google picks combinations of those assets to serve across the Google Network.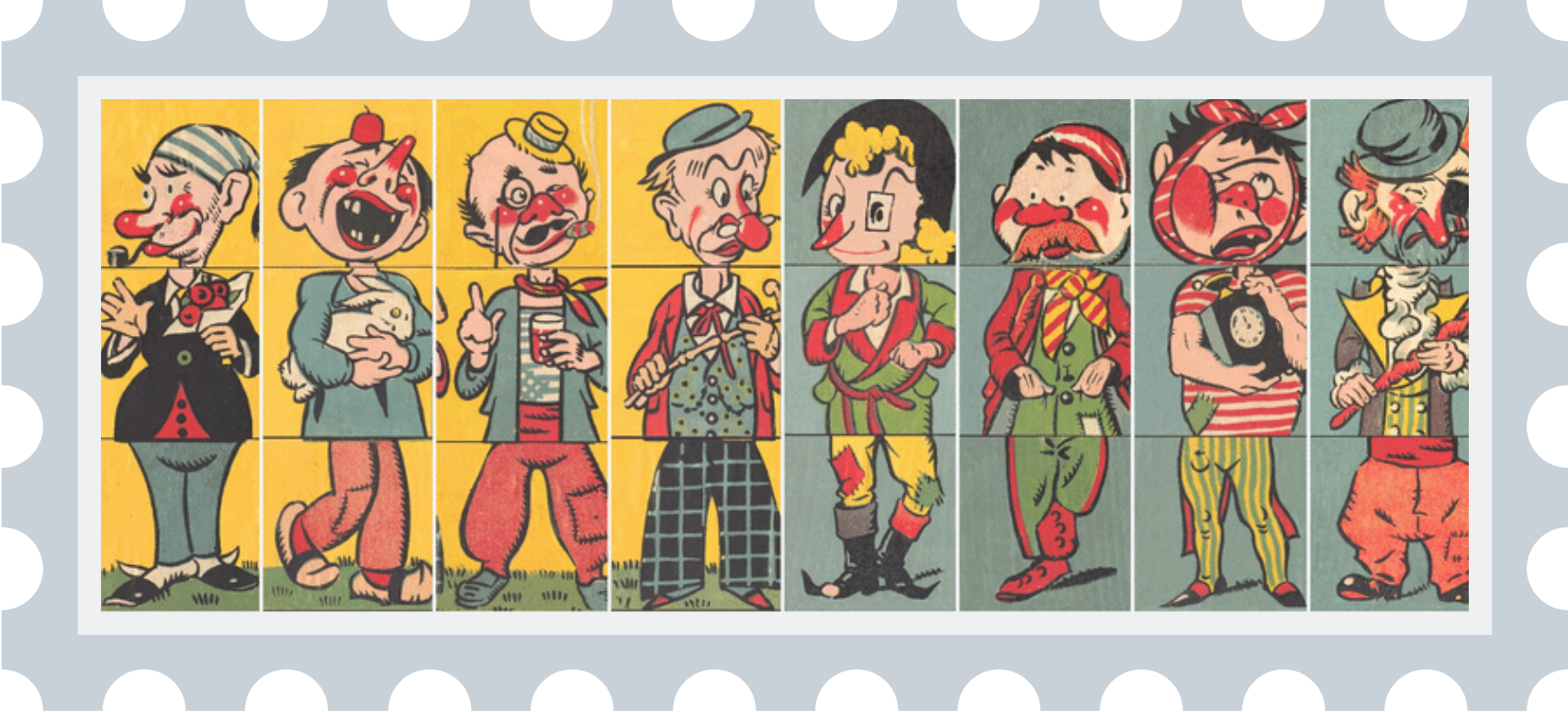 Responsive ads are so-named because they give Google the assets it needs to "respond" to different audience intent and formatting requirements.
Users are served uniquely assembled ads based on their search queries, device type, or the ad specifications of the site they're visiting.
When to Use (or Avoid) Responsive Ads
Google is making a clear push towards responsive ad formats, and marketer resistance may be futile. That said, here are some things to consider while responsive ads are still optional.
First, Google's premise is that through machine learning, it will essentially "personalize" the right message for each user.
But as Richard Beck – BS, MCIS writes of Artificial Intelligence, "it makes no logical sense to claim you can do something very complex… and you're 20 years away from something rather basic in comparison."
Consider how frequently Google makes questionable ad serving decisions. For instance, matching a search for "soft suitcase" to the keyword "software." Or serving irrelevant ads when better matches were available for a keyword.
Whether Google's machine learning is lacking or their profit motivations aren't aligned with yours, it's a stretch to think that either problem will be solved through using an ad type that gives them even more control.
Additionally, no matter which ad assets are used, each ad is allowed only one final URL. It's hard to experiment with radically different ad ideas if the landing page can't match the different messages.
And since each asset has to make sense with every other asset, it can be more difficult to create interchangeable "building blocks" than just writing separate, distinct ads.
All that said, responsive ads can still save you time, and may outperform existing ads. We'll address the specific advantages of responsive ad types below.
Responsive Search Ads (RSA)
Responsive search ads run on the Search Network, and let you enter up to 15 headlines and 4 description lines in a single ad. Google then selects up to 3 headlines and 2 descriptions to run as an expanded text ad.
You can "pin" your text to position to ensure a specific message always runs in a specific spot.
If you have lines of text that must show in an ad (for legal or branding reasons), be sure to pin to H1, H2 or D1, since H3 and D2 don't always appear.
If you pin more than one headline or description to any one position, they will rotate.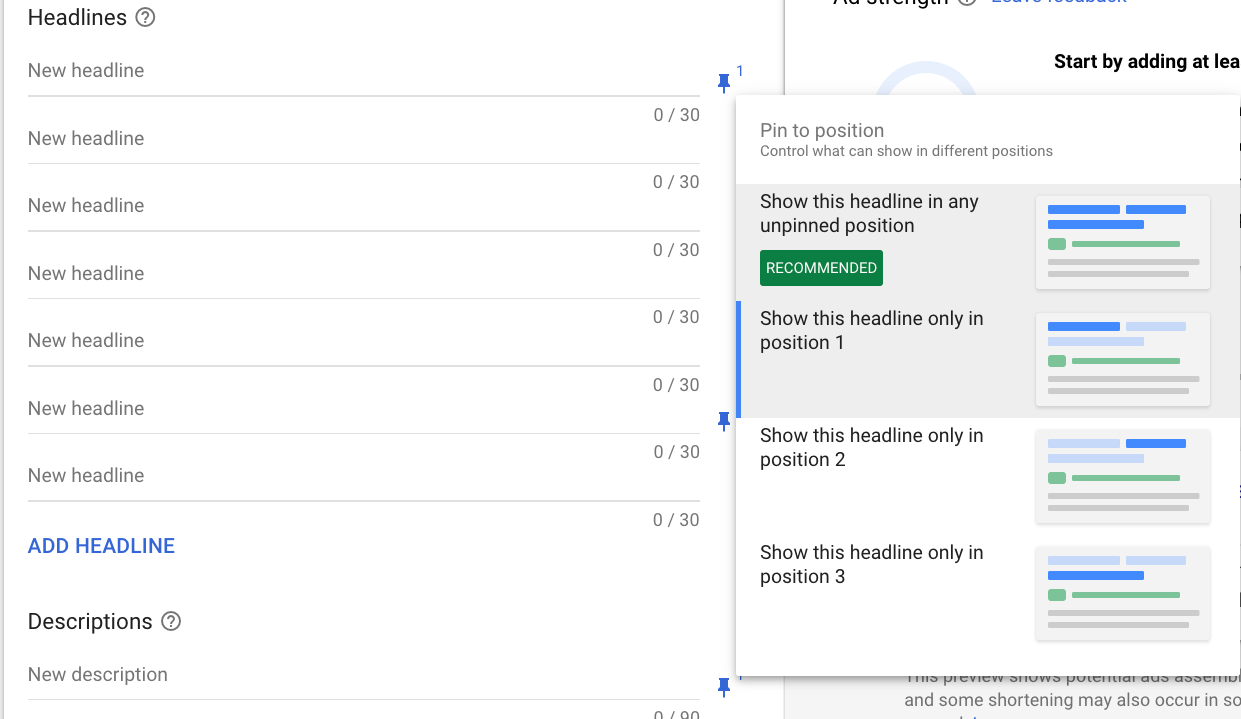 While RSAs allow Google to run multivariate ad testing, Google does not reveal the results of specific combination tests.
In other words, even if the aggregate CTR is higher with a responsive ad, you don't know which asset combinations contributed to the lift. You're also in the dark about the impact of specific messages on conversions.
You do have the option to see the top responsive search ad combinations that ran, but these are sorted by impressions, with no details for clicks or any other metrics.
Responsive Display Ads (RDA)
As of late 2018, Responsive Display Ads are the default ad type for the Google Display Network.
All the automated ads mentioned above are practically indistinguishable from their manual counterparts.
RDAs, however, have a distinct look that's accomplished only through this ad type:
With RDAs, you can add up to:
15 marketing images.
5 videos.
5 logos.
5 headlines.
5 descriptions.
There's a bit of a learning curve with RDAs, so give yourself some time when you're first setting them up.
(Pro tip: the call to action text is "automated" by default. Be sure to select an appropriate CTA under "more options" if you don't want it to rotate through irrelevant CTAs.)
Unlike traditional banner ads, you don't have to create multiple sizes or dimensions of an RDA. The "responsive" nature of this ad type automatically fits your ad to spec.
And unlike RSAs, you can see an indication of asset performance with RDAs. Just click "view asset details" on your ad. Your assets are given a rating of:
Learning (not enough data)
Low
Good
Best
Select "Combinations," and you'll see your top performing "image-text-logo" pairings. But similar to RSAs, this view is not particularly useful, and no actual metrics are revealed.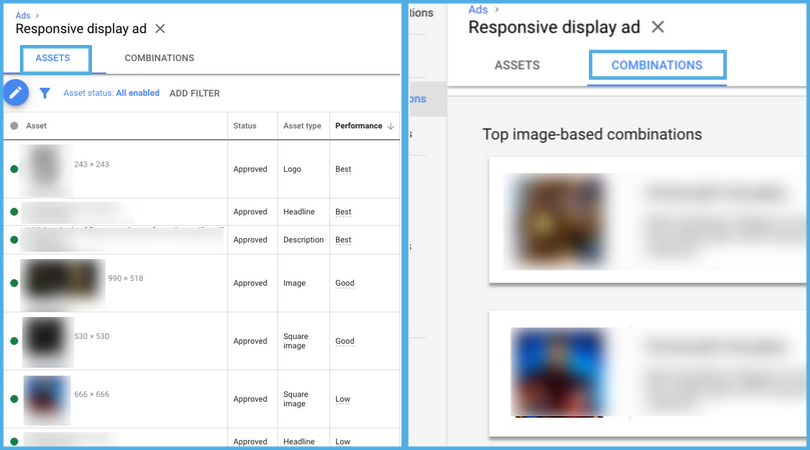 App Install Ads
App Campaigns (formerly known as Universal App Campaigns) are effectively responsive campaigns, although they don't share in the "responsive" naming convention.
Ad assets for App Campaigns can include:
Four "mix and match" independent lines of text
Up to 20 each of images, YouTube-hosted videos, and HTML5 creatives
Once your assets are uploaded, they behave very similar to Responsive Display Ads. The performance reporting is similar to RDAs as well.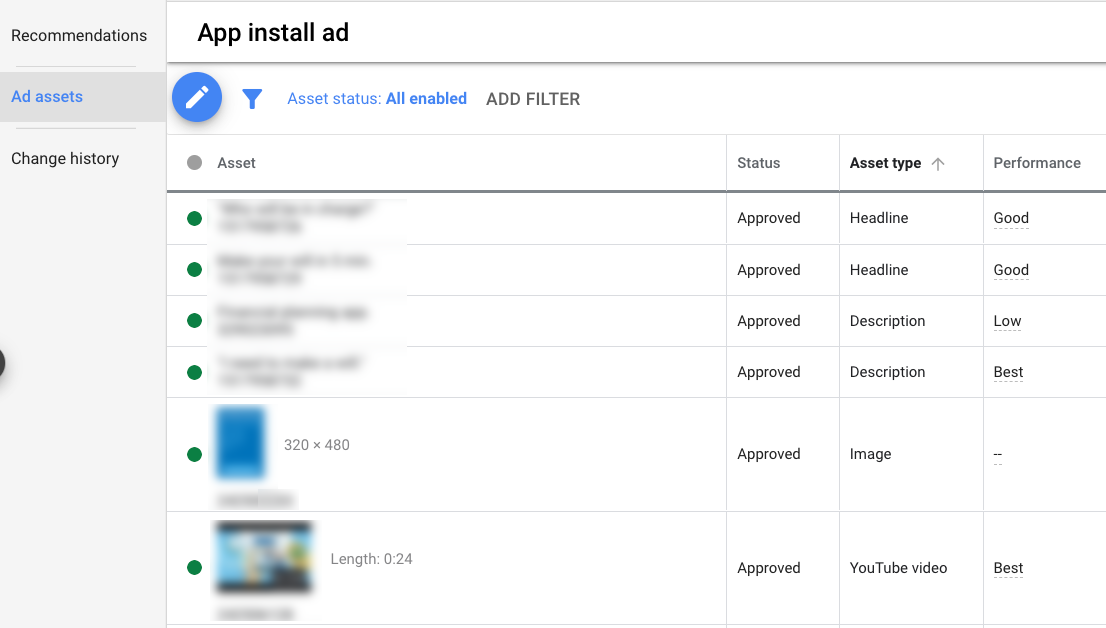 Dynamic Ads
Our final category of automated ads is known as "dynamic." Think of dynamic ads like personalized email marketing, or mail merge if you're old school.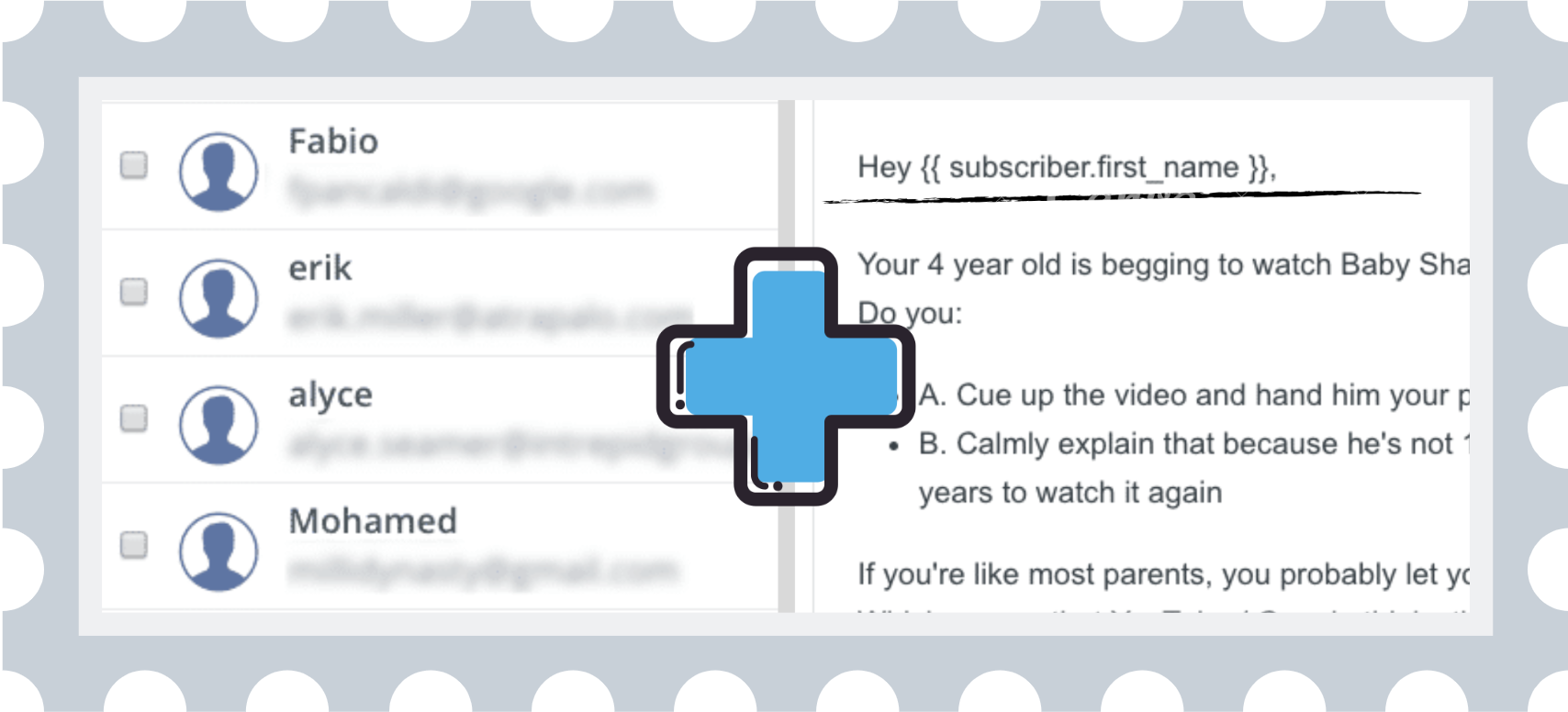 The dynamic ads you create with Google Ads use a "mail merge" type of functionality to pull from a data source (such as keywords, websites, targets or product listings) and customize your ad with unique information, including specific final URLs.
If you're still not entirely clear on the difference between responsive and dynamic, think of it like this:
Responsive ads get all their content from the assets you create in Google Ads; dynamic ads get their content from external sources.
When to Use (or Avoid) Dynamic Ads
Dynamic ads need more structured data and formatting than other ad types. They can require technical setup, and your data sources must be carefully curated to avoid nonsense ad variations.
Because you're front-loading additional work, it makes sense to use dynamic ads only if they'll save you time down the road.
For example, if you were emailing two friends, you wouldn't create a database – you'd be better off copying and pasting.
Using dynamic ads is a smart choice if you have a large catalog, data feeds, or bulk updates to make. These ads let your messaging stay fresh while keeping your ad set small and edits to a minimum.
Dynamic (Customized) Text
You can use dynamic text in your existing text ads to customize your message without editing or creating multiple new ads.

Keyword insertion includes your matched keyword in the ad text to create an ad that's specific and relevant to the search. Countdowns build urgency by showing the time remaining on a sale or event.
Ad customizers update your ad's headline and description with your business data, such as locations, products and pricing. IF functions use "target" inputs like device and audiences to show custom messaging on the Search network.
Dynamic Search Ads (DSA)
Dynamic Search Ads use your website content, rather than a designated keyword list, to identify relevant searches and display your ad.
You select categories or webpages to include and exclude, and create description text. Google then uses your pages to match content and generate headlines and final URLs.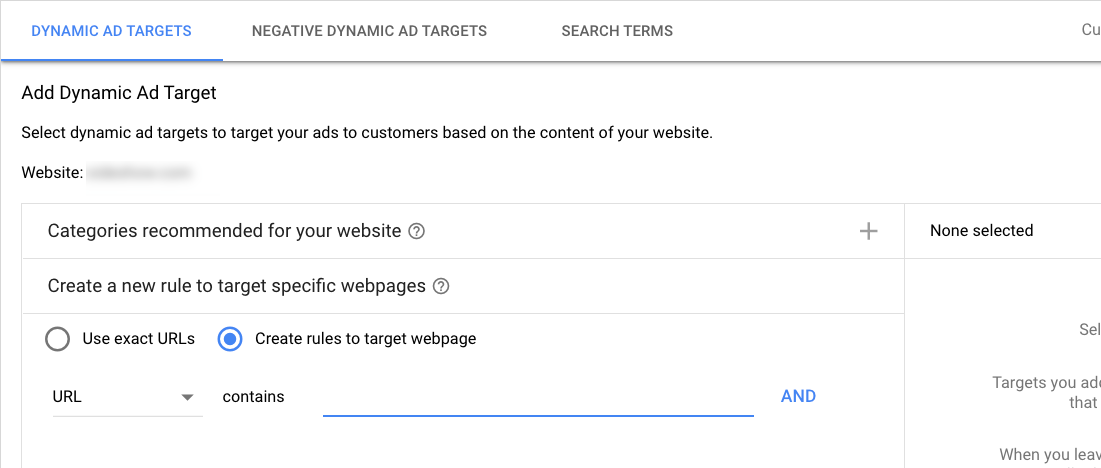 DSAs can be a good solution for large ecommerce sites. You can maintain coverage of your inventory without building keywords and ads for each and every product.
You can also review search term data to find coverage gaps and new keyword opportunities for the ads you're managing.
DSAs are not right for every business. Daily deal sites, restricted industries, and Flash or image-based sites won't work with this ad type. Be sure to review the policies and ensure your DSA ad groups are set up for success.
Shopping Ads & Dynamic Remarketing
Although they don't share the "dynamic" naming convention, all Google Shopping Ads are dynamic by nature. They're populated from a feed (Merchant Center), and there's not a 1:1 relationship between a single ad creative and a URL.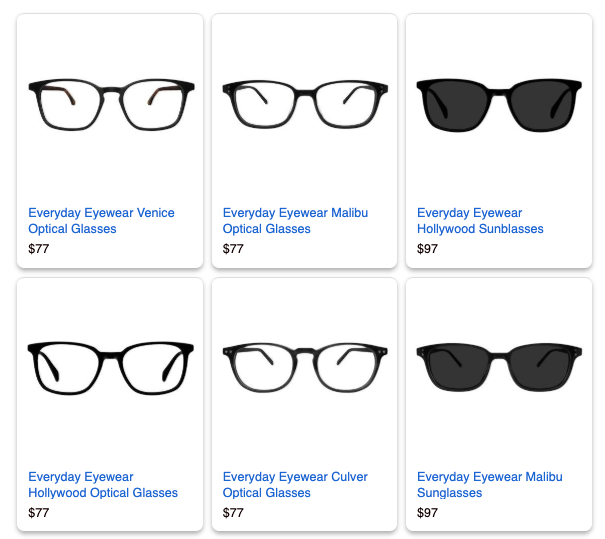 Dynamic remarketing ads are actually what you'd expect from the name; they show the specific content your prior visitors viewed on your website. These ads are populated from Merchant Center or your business data.
Dynamic remarketing campaigns can also support dynamic prospecting (scroll down the page for details), which isn't a separate ad type but which uses machine learning and data feeds to reach new customers.
Phasing Out: Dynamic Display
Google Ads seems to be transitioning away from "Dynamic Display" as a naming convention.
Support information about Dynamic Display ads now redirects to Responsive Display or Dynamic Remarketing articles. The naming difference is subtle, but Dynamic Display (as opposed to Responsive Display) refers to ad templates that are no longer available in the interface.
While the Dynamic display ad feed is still currently supported, the name appears to be in transition. The Google Ads help link "Learn more about dynamic display ads feeds" now redirects to "Create a feed for your responsive ads" instead.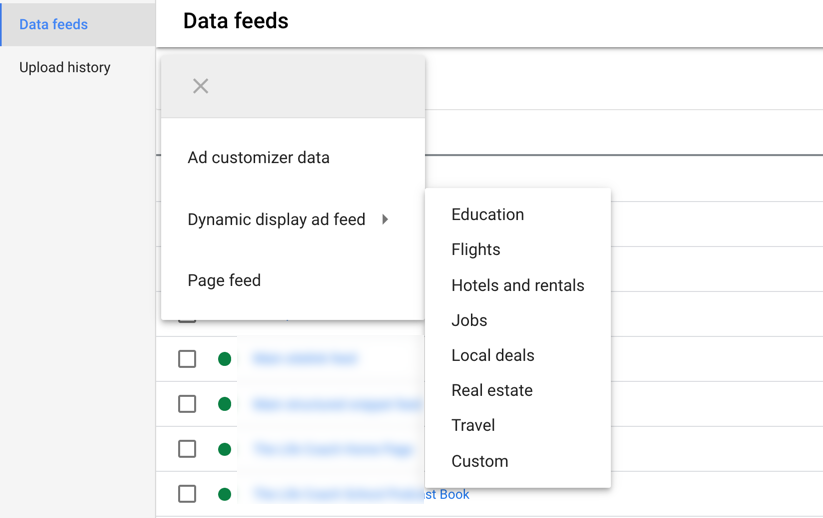 Conclusion
Google's move toward a more automated platform has pros and cons for advertisers.
Set yourself and your clients up for success by using automated ad formats that save time and bring great results.
While you can stick with manual ad types for simpler campaigns (for now), knowing when and how to use automated ads will give you a marketing edge.
More Resources:
---
Image Credits
All screenshots taken by author, September 2019