Thanks to our event sponsor Page One Power – The link builders you've been looking for.
Want to attend #SEJSummit for free?
Here's your chance. On March 25th we will award one person a flight* to beautiful Santa Monica, California, one-night hotel stay at the Loews Santa Monica Beach Hotel, and a ticket to SEJ Summit "A Day of Keynotes" on April 13, 2016. Network with presenters from Google, LinkedIn, Microsoft, Disney, and more at this one-day intimate conference for SEOs, by SEOs.
All you have to do:
Share a piece of your workday with us. Post a photo on social media (Twitter, Facebook, or Instagram!) of something related to your workday.
Write a caption explaining why you love working in the digital marketing field—make sure you use the hashtag #winSEJ16
After you post your image on social media fill out our contest form so we make sure we see it. Here's an example: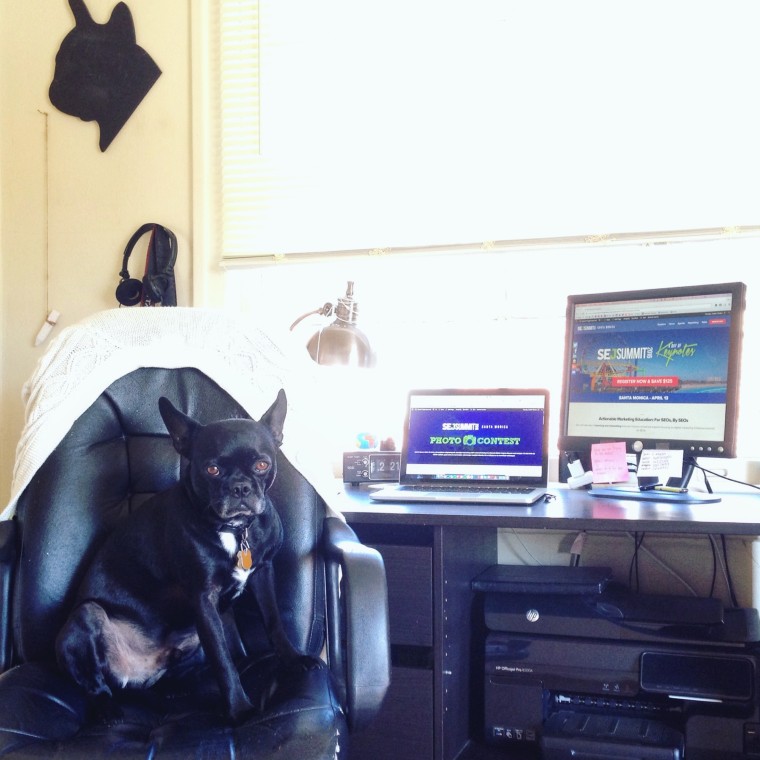 On March 21st at 11:59pm ET, submissions will close and the winning photo will then be chosen by a panel of SEJ team members.
You photo can be something bland and simple, but the more creative, the better! We can't wait to see all your shots!
*up to a $300 airline reimbursement
See the full Contest Rules & Terms.
About SEJ Summit
SEJ Summit "A Day of Keynotes" is a unique conference experience tailored for SEOs, by SEOs. The content is well-rounded and diverse, while staying focused on search.
Events will take place in Santa Monica, Chicago, and New York City throughout 2016. Each show will feature a single track of vetted, keynote-style presentations given by industry experts and over three hours of high-quality networking opportunities.
Our top priority is to provide an actionable, impactful, and memorable experience for you, which is why sales pitches, product demos, and sponsored content is prohibited during sessions.

Image Credit
Featured Image: Paulo Bobita
In-post Photo: Caitlin Rulien