Are you aiming to get more traction from your blog or website's content through social media shares and retweets?
Perhaps your goal is a steady influx of solid links.
If so, then it's time to take a hard look at using visual content.
Research has shown that:
Therefore, it not only makes sense, but it's vital for you to use content that generates a form of intuitive mental and emotional resonance with your target audience.
This post will give you some insight on the type of visual content that will play a pivotal role in stimulating your online growth and engagement.
1. Compelling Images
Splitting up the body of text on your posts with high quality, evocative images that are contextually relevant compels your audience to continue reading what you've written to the last sentence.
As a result of the current digital content oversaturation, and the heavy adoption of accessing the internet via mobile devices, our attention spans have hit a new low. Therefore, presentation of content, in big blocks, without any images in between, is a real turn off to online audiences!
In case you still doubt how effective images are in your marketing strategy, you'll also be interested to know that;
Articles containing images receive 94 percent more views as compared to those that don't have any images.
Tweets that are posted with images are retweeted 150 percent more compared to those that are composed of text only.
Facebook posts that are posted with images receive 3x more engagement than posts that don't have any images.
So, to get you started, some of the most effective type of images you can use for massive shares and backlinks include:
Image quotes: Motivational, educational, or even humorous quotes have always proven to be a sweet tooth for audiences and they get shared like crazy. You can craft your own quotes or even borrow from others to offer helpful and practical information to your readers.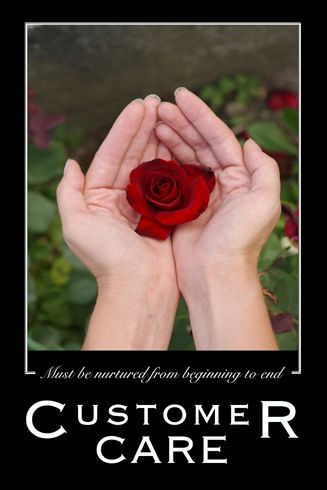 Images that evoke emotions: It feels like a cliché to say that "a picture is worth a thousand words," but it's hard to argue that premise. When done right, an exceptional image will effortlessly capture a specific mood, feeling, or lifestyle without even having to use text. It doesn't have to be complicated stuff, a simple image that surprises your audience or causes curiosity creates an almost irresistible urge to click through and even share.
Puzzles and questions: Since it is natural for us humans to be drawn to intellectual challenges so that we can prove how smart we are, puzzle and/or question images are excellent in audience engagement. They also get shared quite fast because we also have a habit of challenging our friends and relatives. They can also be a great source of backlinks.
2. Screenshots
Unlike images, a screenshot easily gives your consumers a quick and comprehensive overview into the interior functionalities of your services or products.
Screenshots are quite effective since they give your audience a first-hand perspective of how your product or service works. They also play a critical role in boosting the credibility of your products and services.
An excellent example is a screenshot of your app as you use it, to give the consumers a kind of visual proof that your app actually does what your marketing messages claim. This way, your audience will trust you more as they have verified your claims.
To help you earn more shares and backlinks, accompany your screenshot with a catchy caption or even annotate it to draw more attention to a specific area or give a deeper clarification of how your product or service works. Thankfully, since screenshots are types of images, they also come with all the advantages that "regular images" (as discussed above) bring in terms of influencing your audience's decisions.
Essentially, screenshots are the best way to secure the trust of your consumers as they can easily confirm for themselves using their own eyes. Seeing is believing, right?
Better yet, throw in an attractive '5-star' testimonial with the screenshot to make this strategy more effective.
Remember, 90 percent of consumers read reviews to gauge the quality of a product or service before making a purchase.
3. Memes
The first use of this word was way back in 1976 when Richard Dawkins used it to describe an idea that can replicate itself to convey different meanings from one person to another.
However, the term "meme" as we currently know it refers to an image that is accompanied by an amusing caption. When memes started gaining viral popularity online, no one ever thought that they would end up becoming an integral part of online marketing.
Initially, memes were mostly shared among campus students for comic relief. But now they are a great way of conjuring positive emotions that can set your business apart from its competitors.
Inasmuch as memes portray a visual content that can easily be created, it is essential that you first determine whether this type of content will help you gain traction with your target audience.
For instance, if your brand is aimed at engaging a younger demographic, then memes are an excellent choice for creating inside jokes in your trade. This kind of humor is a remarkably effective way of bringing your audience together.
Likewise, since memes are a great source of entertainment, they are the most common types of viral social media content that has the potential to get millions of shares.
4. Infographics
When it comes to making your content more digestible for all types of audiences, you can never go wrong with infographics.
These types of visuals are exceptional for presenting complex statistical data in a more compelling manner that audiences find easily understandable.
Before we move forward, here are a couple of amazing stats from HubSpot about the impact of infographics;
They are liked, shared and retweeted three times more on social media platforms than any other types of content.
Audiences that follow directions that are accompanied by texts and illustrations perform over 300% better than those who follow directions that have no illustrations.
Eye-tracking studies have shown that online readers pay more attention and spend more time on images that carry information than they do on the text that's on the same page.
So, basically, if you are looking to reap the true marketing benefits of infographics, ensure that the design and layout of your infographic has as much impact on the readers as possible.
To achieve that, incorporate the right combination of fonts, shapes and colors that properly bring out the information you are offering. However, don't overdo the visual elements as they might end up disrupting what you are trying to bring out!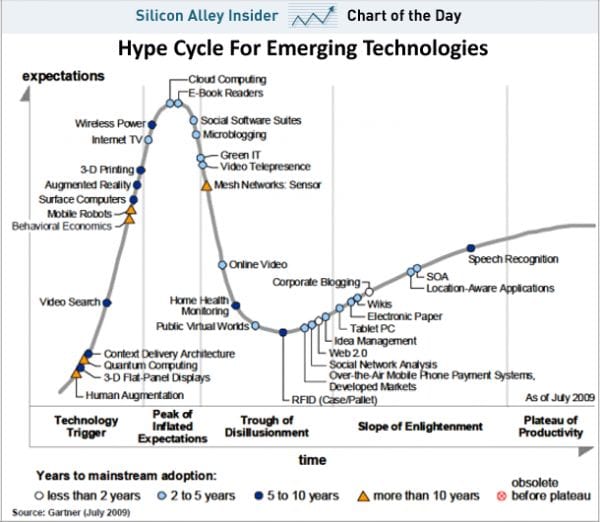 When you pitch a catchy infographic that connects with your readers, your chances of getting a high-quality backlink increase exponentially. Add a short custom intro, when promoting an infographic, if you want to further boost the chances of it being shared by those sites.
5. Slides & Presentations
Initially, slides and presentations were only fashionable in the boardroom, but not anymore.
Currently, slides are an effective means of expanding your brand's outreach as they allow you to educate and communicate with your audience.
Sites like SlideShare can help you create a quick, sharable presentation that will enable you to break down complex information into bite-sized chunks for easier understanding.

Just like infographics, slides and presentations largely depend of color and design in order to convey the message or information in the most effective manner. As a rule of thumb, information or messages that may appear too cluttered for an infographic can often be represented better by slides.
You must, however, ensure that your slides are not only engaging, but they should also give the consumers solid advice that is practical and actionable.
Additionally, since presentations usually contain several slides, you have to have some consistency in the design, color and even the font so that your message and/or information stays streamlined as the audience consumes it bit by bit.
6. Video Content
If you want to show how effective a solution your product is, there's no better way of doing it than using a video. And for your video to be effective it must be engaging, educational, and entertaining.
Undeniably, there are other cheaper, less complicated forms of visual content advertisements – but then again, you'll realize that going that extra mile to create a quality video is totally worth all the trouble if you consider the following research findings;
Four times as many consumers prefer watching a product video rather than reading about it.
In an Animoto survey, over 75 percent of SMB owners and marketers who have used marketing videos confirmed that the videos directly impacted the growth of their business.
Studies have shown that landing pages that contained a video hand an 80% increase in conversions.
Just by having the word "video" in your emails' subject line, the open rates are boosted by 19 percent while the rates of clickthrough are increased by as much as 65 percent.
In a 2016 survey, HubSpot confirmed that over 40 percent of customers wanted to watch more videos.
Organic engagement on Facebook increased by 8.7 percent on posts that are uploaded with videos.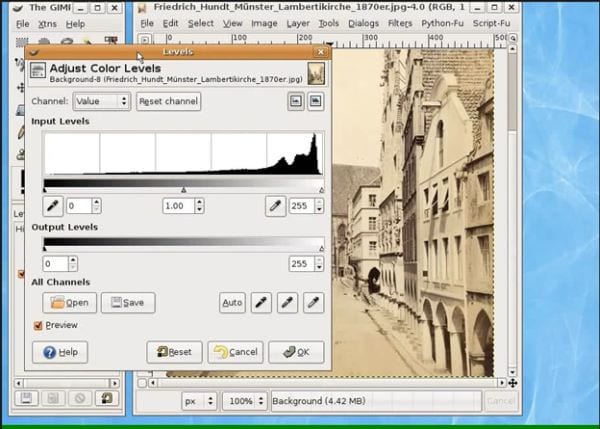 With all the potential that videos present for your business, you should be very particular with the types of videos that you use to enhance the strength of your brand. They must resonate with your overall brand characteristics and the type of audiences you are looking to engage as well.
Some of the most impactful types of marketing videos are customer testimonials, demonstrations, how to videos and even explainer videos with catchy animations.
For instance, you can start your video by presenting a common problem, then finishing the video with the solution that your product offers.
Final Thoughts
Hopefully, it is now crystal clear that publishing of rich visual content is one of the most effective content marketing strategies you could ever use to boost your business or marketing campaigns. That's primarily because audiences find it quite easy to interpret visual content without any extra effort or spending too much time.
Nevertheless, even though visual content is usually more entertaining and more digestible for audiences, you still have to get it right if you want to realize any significant increase in your conversions.
When properly executed, visual content also gets you more links and your readers will share it more among their peers, which is basically free advertisement for you!
More Content Marketing Resources Here:
---
Image Credits
Featured image: cocoparisienne / Pixabay
In-post Image 1: Mitch Fuqua Creative Commons/Public Domain
In-post Image 2: Jeff McNeil, Gartner Hype Cycle for Emerging Technologies, CC BY-SA 2.0
In-post Image 3: Донор, Xubuntu 16.04 LTS en, CC BY-SA 4.0
In-post Image 4: Video The Gimp software ~ Source: OsvaldoG