One of the biggest complaints from Twitter users – especially marketers – has been that adding user names, photos, videos, and GIFs to your tweets takes a huge bite out of your precious 140-character limit.
Now those limits are history. Or, they will be once they've rolled out to your account.
Twitter yesterday announced it was beginning to officially roll out some big changes to loosen its 140-character limits. We knew these changes were coming because Twitter told us in May, just not when. But now they're here.
What No Longer Counts Toward Twitter's 140-Character Limit
1. Media Attachments
You know the pain of uploading a photo or video to your tweet. You're crunched for space or over your limit. You have to resort to abbreviations and less than stellar copy in your quest for extreme pithiness.
Not anymore!
Any media files – images, GIFs, videos, and polls – will no longer cost you 22 characters. Twitter is giving you more characters. Use them wisely.
I really have no clue what to say with all these extra characters Twitter is giving us so I'm going to keep on writing until I reach the lim pic.twitter.com/99D2sim1mX

— David Berkowitz (@dberkowitz) September 19, 2016
2. Quote Tweets & Retweeting Yourself
Whether you want to quote another user's tweet, or one of your own tweets, doing so will no longer take away from your 140-character count.
The new button that gives you the ability to quote and retweet yourself was one of the new features Twitter teased earlier this year.
What Is Expected To Change Soon
In May, we reported that including usernames in replies would not count against the character count. However, it appears that promised feature isn't rolling out as part of this update. So usernames will continue to count against your total for the time being.
However, as AdWeek reported, Twitter is testing out a feature that would move the @names outside of the tweetbox: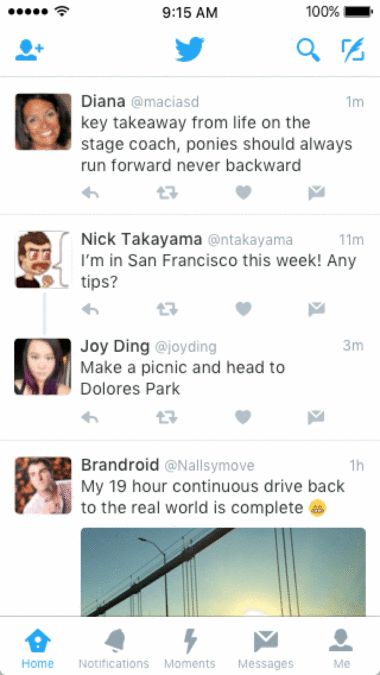 What Isn't Changing
In case you weren't sure, here's what will still count toward your tweet character limit:
Your text copy.
Links (these will continue to eat up 23 characters).
Hashtags.
Emojis.
Image Credits
Featured Image: Depositphotos
Image 1: AdWeek