I reviewed the SEO PowerSuite set of tools in a previous post and am adding further information about their evolution through the years as part of a sponsored post series.
We've all heard the old saying "The only thing that stays the same is that everything changes". And in the online marketing industry, change has always been the name of the game. From staying on top of the zoo Google keeps throwing at us, to dodging curve balls from Facebook Ads, to figuring out each new social platform that pops up – if you aren't flexible, then online marketing may not be for you.
As our industry continuously shifts, the tools we use must change and adapt just as fast.
Through out all the changes, one tool set has continued to help SEO experts attain higher rankings, increase traffic, and spy on their competition. We know them now as SEO PowerSuite. Yet, this tool set has evolved over the last ten years. It's fun to look back on where you've come through the waves of Google changes, so let's take a trip down memory lane and see how these SEO tools have evolved.
I asked Aleh Barysevich, Marketing Director and Co-Founder of SEO PowerSuite, a few questions on keeping up with these changes.
Laura: How do you know when to start updating the programs to keep up with such constant change?

Aleh: Well, usually when it's been 12 minutes, we know we need to update (laughs). On a serious note, and I am completely serious, we actually do have a script that tracks algorithmic changes across all the supported search engines every 12 minutes. But these types of changes are not the famous Google updates such as Penguin or Panda – these are largely unknown to the general public. These updates affect the ability of our software to extract data from search engines, and they change every other day or so.
Now, if we are talking about major changes to search engine ranking algorithms such as the Penguin update for example, then of course we can't afford to ignore them.
For example, when Google Penguin hit, we added the Anti-Penalty Link Audit module to SEO SpyGlass (which is our backlink tool), because there arose a need for SEOs to perform link audits and to be able to identify low-quality, spam links among those pointing to their sites.
For those of you unfamiliar with SEO PowerSuite, this is a desktop tool set composing of 4 main components. You can also read my full review of the tools.
The tools include:
LinkAssistant: Your linking task management resource for link outreach and organization (including cleanup outreach and verification).
Rank Tracker: Detailed keyword research and sophisticated rank tracking. Includes the capability to deliver reports to clients in order to track keyword progress.
SEO SpyGlass: Backlink analysis, discovery, profile comparison, and penalty risk evaluation that allows you to build an effective link building strategy.
WebSite Auditor: Website structure, crawlability and accessibility reporting, also optimizing the content of landing pages.
In 2004, two Java developers Viktar Khamianok and Aleh Barysevich, started a company named for its flagship product: LinkAssistant.
LinkAssistant was released in May 21, 2005 as a backlink building tool and nothing else. LinkAssistants' competition consisted of Arelis, LinkCheck Pro, Dynamic Link Promoter, and SEO Studio. (Anyone remember using those?)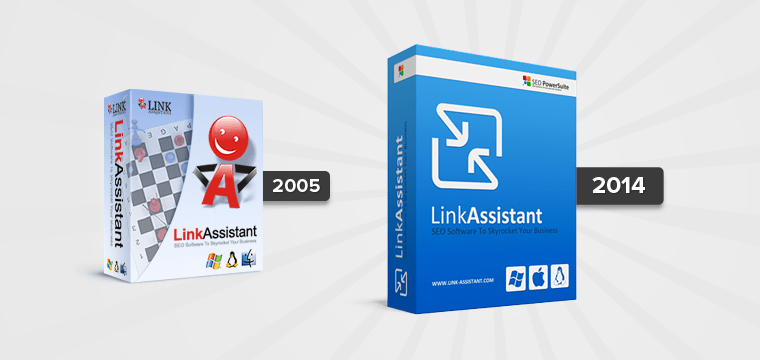 Rank Tracker was the next to follow with a release date of December 25, 2005. Rank Tracker burst onto the scene with the ability to track the ranking results in just three search engines which are (and still include) Google, Yahoo, and MSN. Today you can find your ranking data for over 320 local and international search engines for hundreds of your top keywords.
Rank Tracker also grew along side additions to the internet. Such as adding Ask, Altavista, Alexa, China's Baidu, Russia's Yandex, Germany's Fireball in August of that year. The addition of features like 8 keyword research methods in the Enterprise version released in June of 2008.
Laura: Do you feel it is important to stay one step ahead of Google in this space, and how do you do that?

Aleh: It is important. But over the years, ironically, it's been becoming easier for us to predict what Google is likely to do next. This is similar to how, if you live with a person in one space, you get to know their habits and can tell how they're likely to act.
For example, when Google started churning out Rich Snippet help videos and pages and when it started talking about Schema and stuff, we knew the semantic Web upon us (I even wrote an article here on SEJ that virtually predicted Hummingbird. So, in the new Page Audit tool that just came out in WebSite Auditor, we've got a tool that checks if a page has structured markup. We believe the importance of this optimization aspect and Google's reliance on it will only increase in the future.
In 2006, as the world welcomed the idea of 120 characters to compose a tweet, SEO Spyglass made its debut.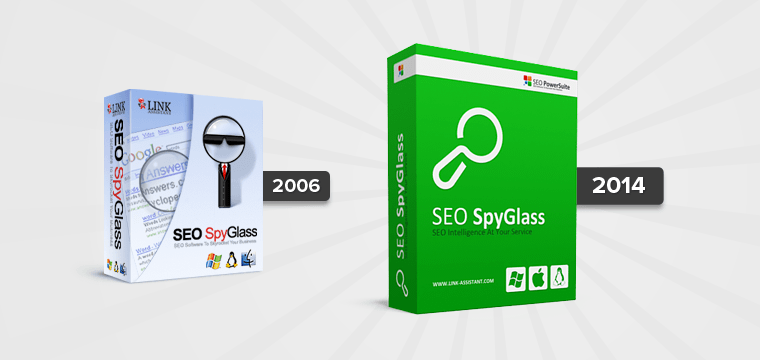 Just as the name suggests, the first version of SEO SpyGlass was a competition espionage tool. It checked for competitors' backlinks, as well as backlink pages' PR, Alexa, IP and the number of external links. It also had the capacity to check whether the links were live.
In December 2008, the final component was added to the SEO PowerSuite lineup: Website Auditor.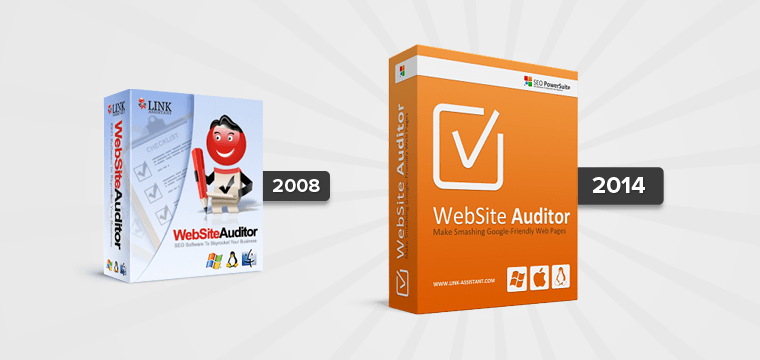 Basically, the first WebSite Auditor was a content optimization tool that analyzed one's competitors' content and helped you develop the right keyword density, placement, etc.
In 2012, Link-Assistant.com continued to offer valuable tools to help online marketers everyday with the release of BuzzBundle. BuzzBundle helps to find social marketing opportunities to create conversations that grow your business socially.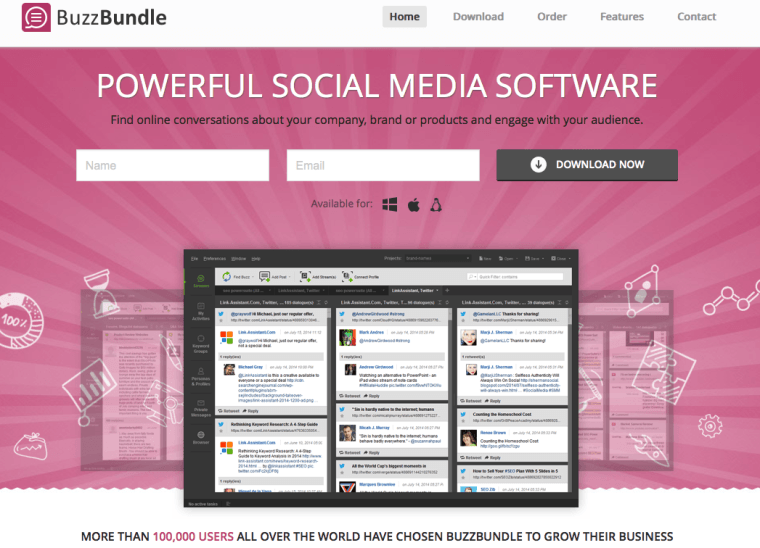 All of this program development has been alongside of the addition of languages, translations, international search engines, and browsers. SEO PowerSuite (first presented by LinkAssistant tool only) from just link building capabilities has grown into a comprehensive global SEO tool set.
Laura: If you could predict the future SEO landscape, what changes do you see and how do you see SEO PowerSuite Adapting with those changes?

Aleh: With so very few – if any – manipulative techniques left at SEO's disposal, we might not even talk about SEO as a standalone discipline in the near future. SEO is gradually merging with marketing, PR, online user experience, design, big data, and what not to form well-rounded digital strategies to let brands succeed online.
To build really viable digital strategies, brands will still be relying heavily on accurate SEO data, and that's where SEO PowerSuite will keep coming into play. We've been developing our SEO software for ten years, and the paradox is that even with the increasingly descending role of SEO as a standalone discipline, SEO PowerSuite has never been as popular as it is today. And we're positive the demand for it will continue to grow.
To try out this powerful suite of tools that has grown and evolved with your SEO efforts, download them here.
Image Credits
Featured Image: LinkAssistant. Used with permission.
All screenshots taken November 2014