This is a sponsored post written by SE Ranking. The opinions expressed in this article are the sponsor's own.
Working with hundreds of clients and projects on a daily basis, digital agencies and SEO professionals with a lot of projects spend an enormous amount of time estimating, developing strategies, analyzing, and reporting.
Simultaneously, the business has to grow, generate leads, and develop customer loyalty. And, of course, make more money.
How in the world can you make all of these things happen while making your clients and teams happy at the same time?
Certainly, there are many ways for agencies and SEO pros to increase their revenue and customer loyalty regardless of whether it's generated through new technologies or via enhanced internal processes.
Working close with agencies, though, we've identified five of the most common pain points they are struggling with:
Finding solutions on how to personalize and enhance relationships with their clients,
Finding new ways to generate leads.
Building better value proposition.
Accelerating strategy execution.
Creating more accurate forecasting.
Automation, new widgets, and tools are often the cure for the problems.
Below is a collection of tools and options that can help with reaching these objectives to the best satisfaction of all parties involved.
1. Generate More Qualified Leads Using Lead Generator Widget
Lead generator is a great tool that helps attract qualified leads using instant SEO audit as an attraction.
It's a widget (or a webform, if you will) installed on your website that provides your potential clients with a detailed report on how well their webpage is optimized for a certain search query.
In exchange, you are getting their contact information along with their report ending up with a "hot" lead and a list of their problems at hand to start the conversation going.
There are some widgets on the market to choose from.
SE Ranking offers this option within their top plans. It looks very sleek and can be customized to reflect your unique brand styling.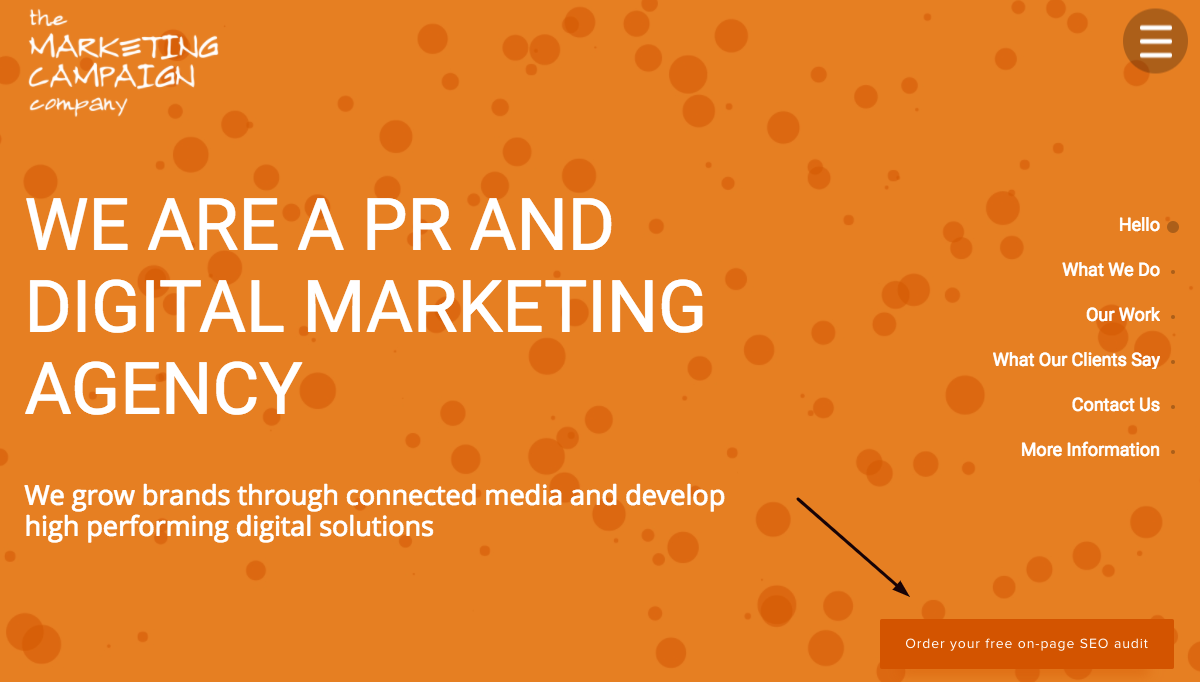 The popped-out form: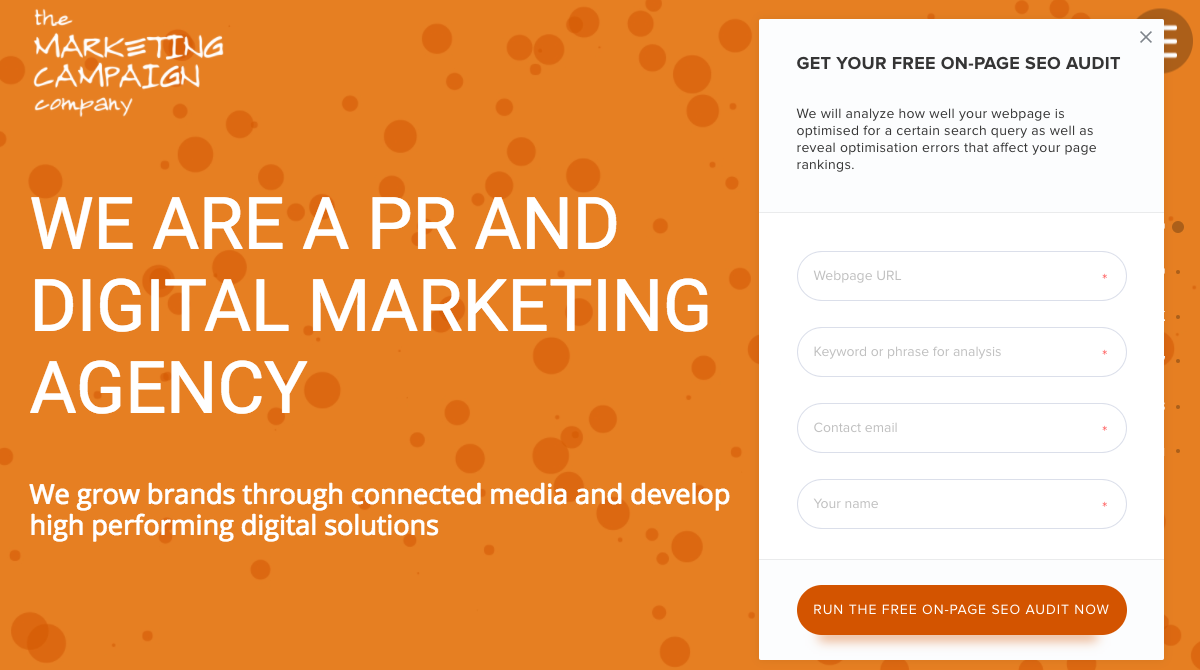 Here is how easily (as simple as 1-2-3) you can customize and install the webform and start generating leads today:
Step 1: Select the widget type and install it: choose the form, the color, the budget, the text and where you want to place it on a site.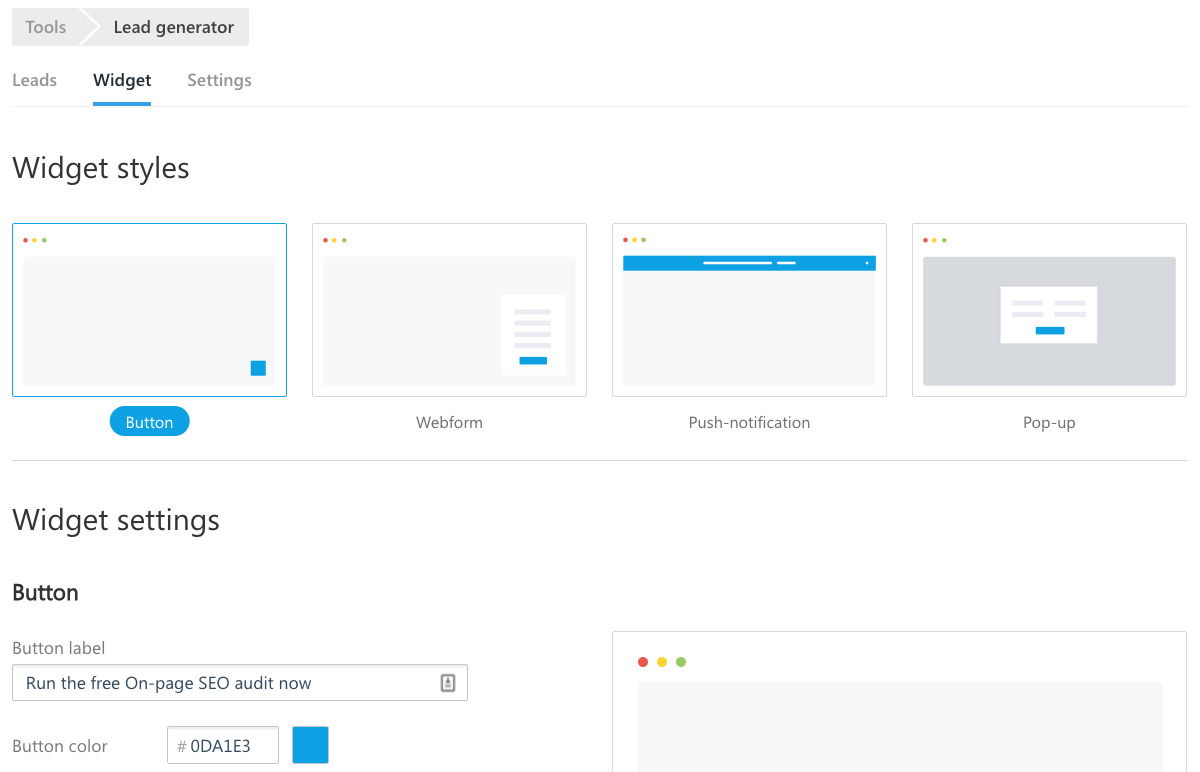 Step 2: Add a small piece of the HTML code to your website pages.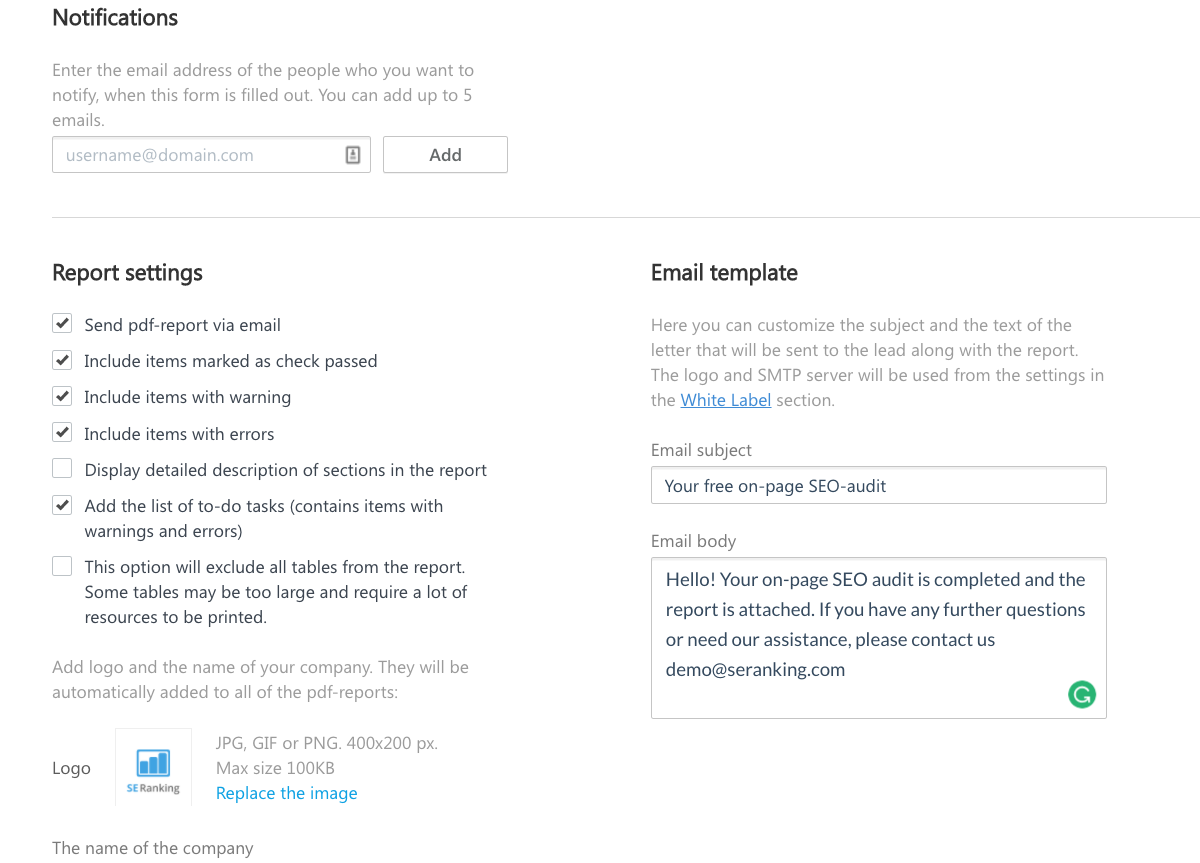 Step 3: Get alerts on new leads and convert them into your potential clients.
That's it!
2. Build Trust & Personalize a Client-Agency Relationship
White Label is quite a popular option in SEO platforms as it is aimed at presenting your SEO services as your own technology. Not all of the SEO platforms offer White Label as part of the subscription. So, look for services like SE Ranking that has this option within their pricing plans.
The value of White Label in building trust and credibility with your clients is indisputable. With minimum development work, you can use your domain or subdomain to provide personalized SEO services to your clients. Let's look inside the system to see how it works, using SE Ranking as an illustration.
By employing White Label option, you can customize the system to reflect your own interface and login page, change the header and footer of your own domain and adapt the look of email templates to fit your agency styling.
The reports you'll be sending to your clients will look like they've been generated via your own SEO technology. Moreover, all your SEO reports can be sent via your own SMTP server.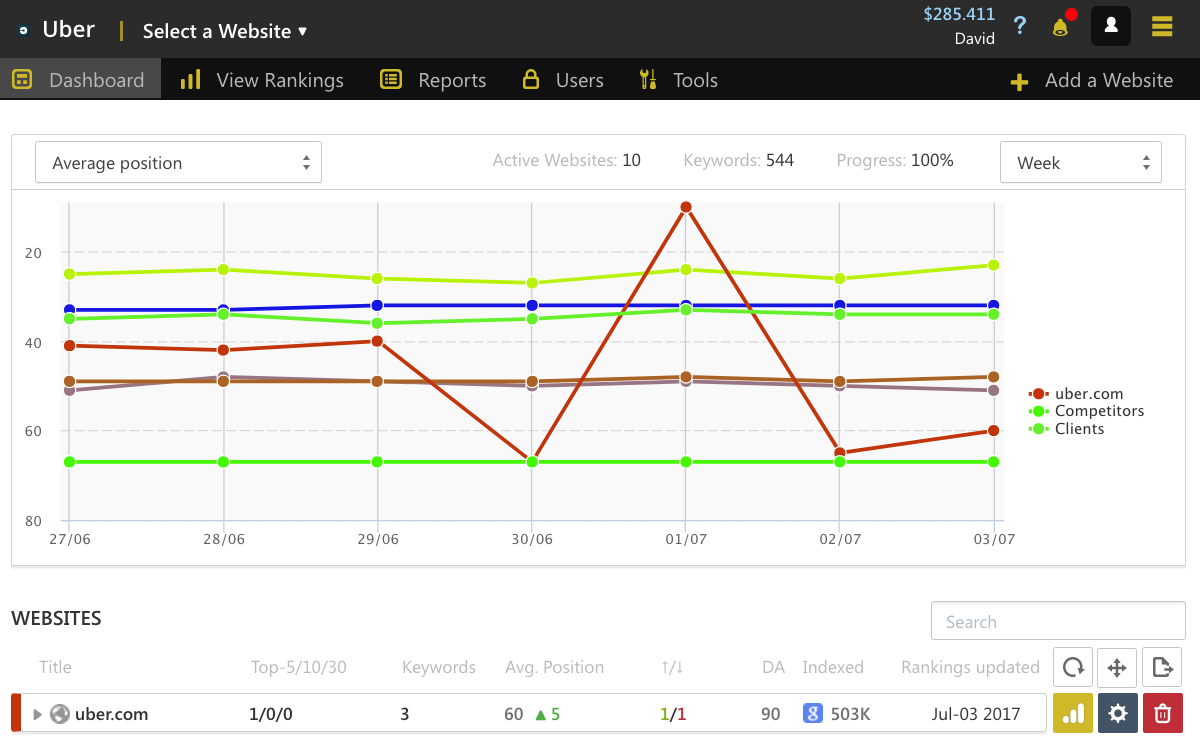 It is easy to add and manage users with custom access to other SEO features like rank tracking, backlink monitoring, website audit, etc. There is never a hint of connection between your agency and SE Ranking and since the platform is cloud-based, there are no hosting or maintenance issues.
3. Use Marketing Plan to Speed up Estimation & Enhance Accuracy
Regardless of how many times you've provided the estimation and developed a strategy for your clients, more often than not it takes an arm and a leg to create a document that's both impressive and accurate.
What if you could automate this process and come up with a personalized plan built based on the best practices in the field – with the simple click of a mouse?
Tools like Marketing Plan from SE Ranking do just that.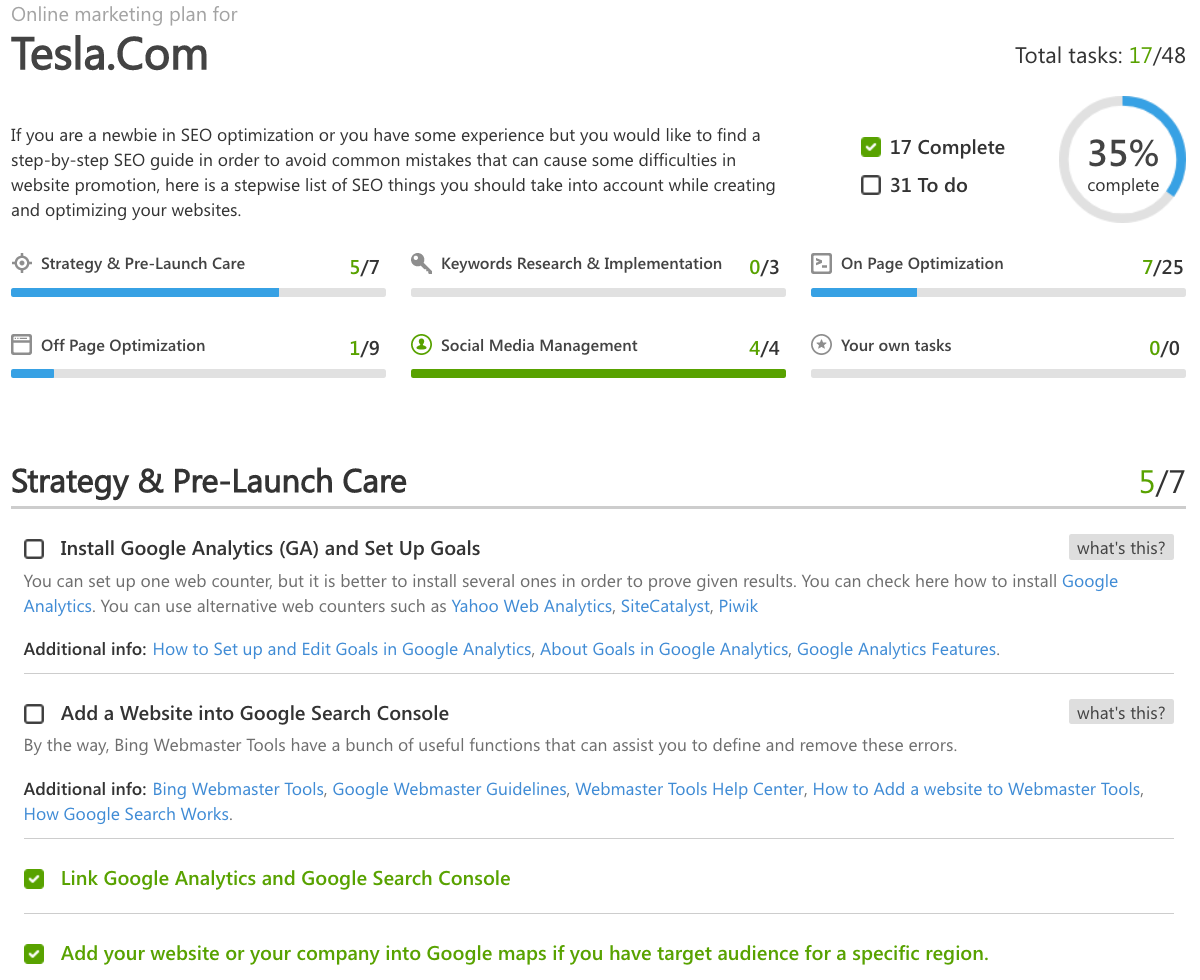 Automating the estimation and preliminary strategy within the initial stages of your sales cycle effectively cuts the time it takes to execute while ensuring accuracy.
Also, the beauty of it is in how easily you can customize the plan, add your points, get a complete list of tasks, and disperse these tasks among your team members. It's like a mini project management tool at your fingertips with an SEO twist.
4. Develop Ambassadors Using Top-Notch Reporting
Beautiful, detailed and comprehensive reports are the base of making your customers happy and thus, loyal. It's also the most painful part for agencies since reports take so much time to develop.
Using reporting tools in an SEO platform makes this tedious task so much easier.
For example, the Report Builder from SE Ranking helps create professional reports and impress even the most demanding clients. You can add a personalized look to your reports by adding your logo and contact info in the header.
Additionally, make them easily accessible with the option to download them in different formats: .pdf, .xls, .html, .csv. You can send and get reports automatically to selected e-mails on a regular basis.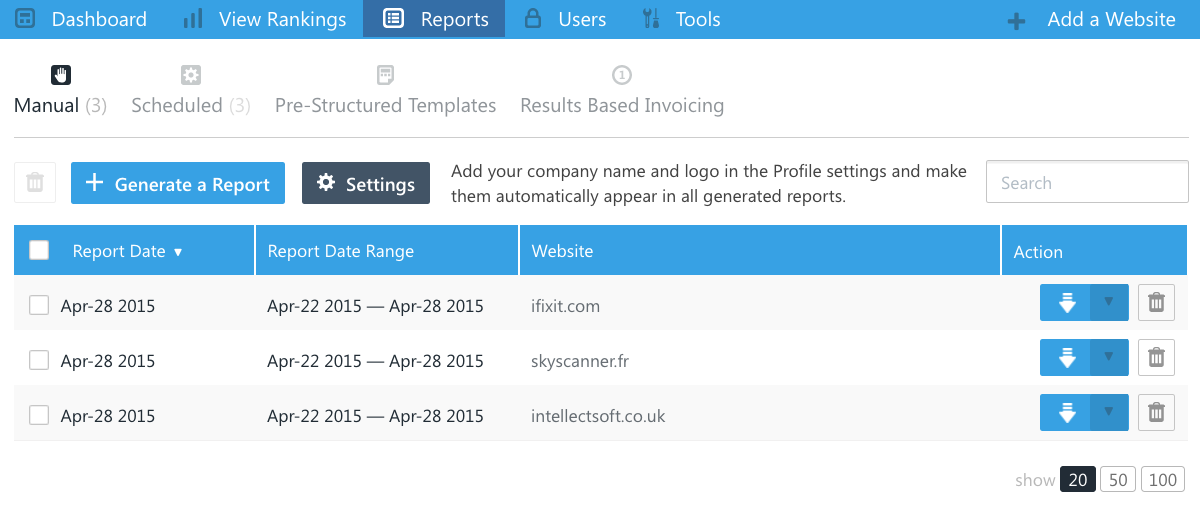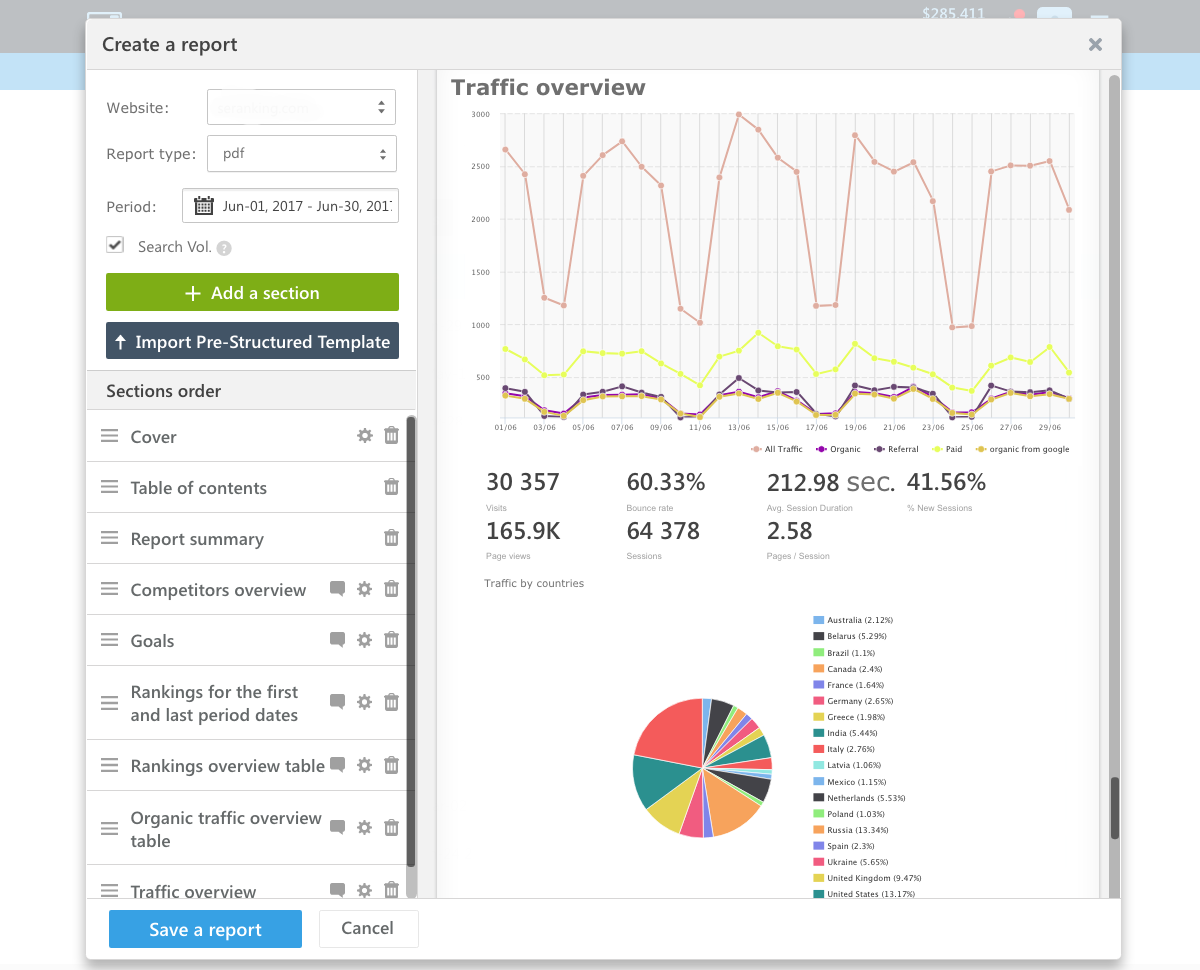 The tool works in a manual, automatic, or scheduled mode. A nice touch is the Drag and Drop. These modules help make your SEO reports look comprehensive and elegant.
5. Budgeting Is a Science – Treat It Accordingly
Forecasting and the estimation of your SEO potential is a crucial puzzle piece for generating greater revenue while simultaneously making your clients happy.
You can still use Excel files and guess how much return on investment you might get from your SEO efforts. Or, you can use tools such as SEO Potential from SE Ranking to forecast and justify your budgeting.
This feature uses a sophisticated formula to predict the results of your SEO investments.
For example, by using this tool, you can easily predict how many clicks your client can get based on their search rankings. Alternatively, assess the expected traffic volume, quantity of clients and traffic cost via Google AdWords. You can then generate the reports and export them into different formats to present them in detail to your clients.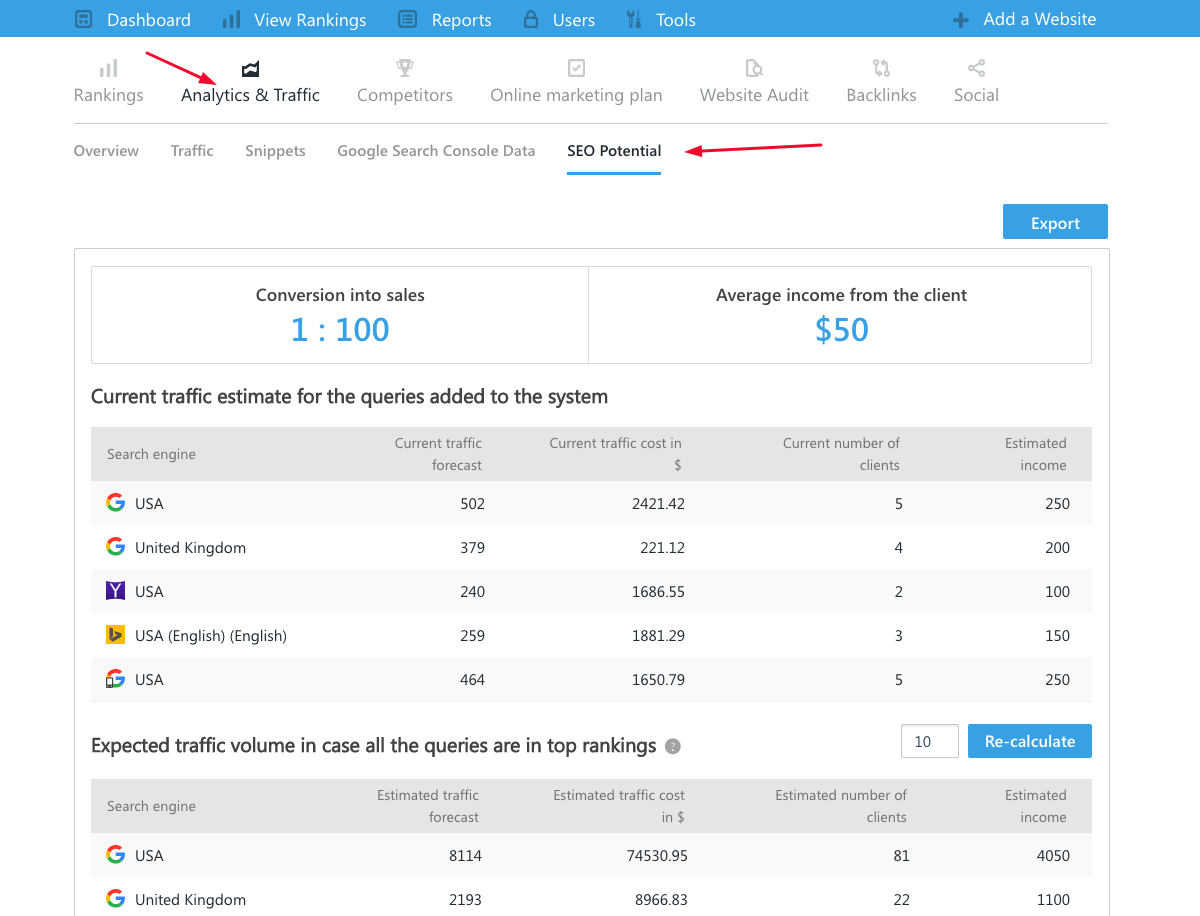 In the modern business environment, making more money is not just about increasing your rates or advertising budget. It's also about value proposition, business processes, and technologies. These are the factors that really affect the bottom of the funnel in the long run, as well as the overall health and business efficiency of your organization.
Using platforms such as SE Ranking, which offers basically everything that you need to successfully operate your digital agency or provide freelance services, might help eliminate unnecessary clutter and complexity while helping you grow a prosperous business and long-term client relationships in the tough field of digital marketing.
Exclusively for Search Engine Journal readers, SE Ranking offers 20% off on any subscription plan*. Just enter SEJ20OFF at the checkout.
The coupon is valid until July 31, 2017 only.
---
Image Credits
Featured Image: Image by SE Ranking. Used with permission.
In-post images: Images by SE Ranking. Used with permission.