The year is coming to close, and a few social networks unveiled some noteworthy updates. In case you missed any, here's a recap of some of the major social media announcements from December 2014.
Facebook
Facebook announced the launch of call-to-action buttons for business pages. The buttons intended to direct visitors to a destination of choice — whether that's to sign up for your mailing list, shop in your e-commerce store or numerous other options.
Learn more: Facebook Launches Call-To-Action Buttons For Business Pages
In an effort to help publishers better connect with their audience on Facebook, the company announced new tools and improvements to insights and analytics. The new items include interest targeting; post-end date; smart publishing; and improved insights.
Learn more: Facebook Introduces Organic Post Targeting, Along With Other New Tools For Pages
Listening to feedback from users since Graph Search launched, Facebook made the powerful desktop feature available to mobile users. The company also announced the addition of another highly-requested search feature – the the ability to search for individual posts.
Learn more: Facebook Brings Graph Search To Mobile, Makes It Possible To Search For Individual Posts
Twitter
At the beginning of the month, Twitter announced several updates, one of which aims to protect users from abuse, and the other to blocking accounts. Twitter also took a cue from Instagram by adding the option to incorporate filters to photos.
Learn more: Twitter Updates: Improvements To Managing Blocked Accounts, Reporting Harassment, And Adding Filters To Photos
Eric Enge and his Stone Temple Consulting team released on a new study on Twitter engagement, specifically examining the effects of metrics like hashtag length, social authority, and images on the number of Favorites and Retweets.
Learn more: New Twitter Study From @StoneTemple Shows How Mentions, Length, and Images Affect Engagement
Instagram
Instagram reached a huge milestone — less than a year after hitting the 200 million monthly active user mark, the photo and video sharing service is now celebrating 300 million monthly active users. These latest numbers represent a jump of 50% in only 9 months.
Learn more: Instagram Is Now Larger Than Twitter With 300 Million Monthly Active Users
Google+
Google+ released the option for users to be able to pin posts to the top of the page so it's the first thing visitors see when landing on your page. This feature is available now on desktop and Android.
Learn more: Highlight Your Most Important Google+ Updates With New Pinned Posts
YouTube
Without any fanfare, YouTube has introduced a built-in GIF creation tool for selected videos and channels. If you have ever created short, looping animations, you will appreciate the simplicity of YouTube's tool.
Learn more: Hands-On With YouTube's New Animated GIF Creator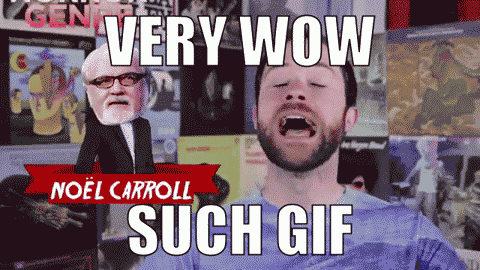 Although this is moreso a search update then a social one, it still bears mentioning. Google Trends added a designated "Trending on YouTube" tab where you can explore a list of videos that are rising in viewership.
Learn more: Google Adds New Features To Keep Up With What's Trending In Search and On YouTube
What social media updates do you think are on the horizon for 2015?
All image pulled from their respective links mentioned. Featured image is by SEJ.