Last month, Search Engine Journal introduced LinkPatrol, a WordPress plugin we've developed that empowers site owners to find, review, and clean up outgoing links.
Since then, we've been collecting feedback. (Thank you responders!) We got a lot of interesting answers to this question: What's the one thing you would add to LinkPatrol?

One of the most popular answers: The ability to nofollow or strip links in blog comments. Why do people want to strip links from blog comments? Probably the same reason we do– the dreaded Link Removal Request.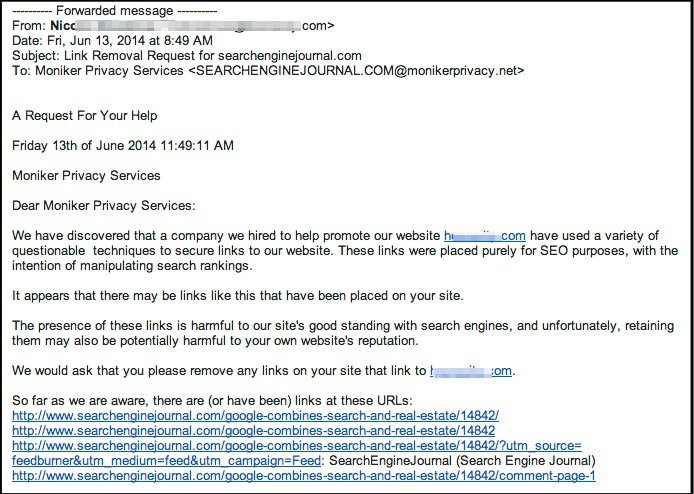 Nearly every week we receive an email imploring us to remove links, which are almost always coupled with a disavow threat. Apparently many of you deal with this regularly as well.
LinkPatrol 1.1 now available: Strip Those Comment Links!
Your wish is our command: In v1.1, released last week, we've expanded the ability to nofollow/strip links from posts and pages to now include blog comments.

For those of you that have already bought LinkPatrol, simply update your plugin version like any other plugin from the WordPress admin dashboard.
LinkPatrol Reviews
WPBeginner, a blog devoted to WordPress resources and guides by Syed Balkhi, published a review on August 7: How to Analyze Your Links in WordPress with LinkPatrol. It has some nice screenshots, as well as a guide on how to use all the features.
Blogger Harsh Agarwal of ShoutMeLoud wrote up How LinkPatrol Plugin Fixed My Blog External Link SEO Problem. Harsh goes into some detail how LinkPatrol solved one of his SEO problems, and also features a short interview with Slobodan Manic, Search Engine Journal's CTO.
WordPress resource site WPKube, managed by Devesh Sharma, also wrote about LinkPatrol, calling it an indispensable tool for site owners who are serious about SEO. Their review has a full feature walkthrough and it also explains why you should take your outgoing links seriously.
Get LinkPatrol's new features now
Already own LinkPatrol? If you activated your license key, you can update LinkPatrol just like any other WordPress plugin from the WordPress admin dashboard.
Want LinkPatrol? Go here.
Image credits: Screenshots by SEJ