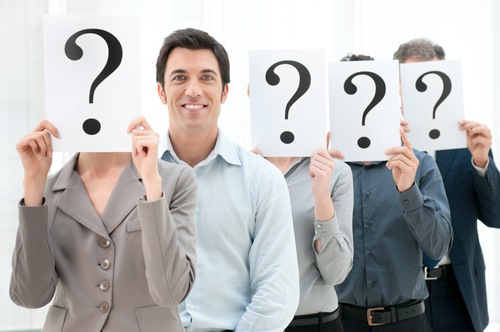 There is a lot of debate at the moment, about the difference between social media marketing and guest blogging outreach for SEO purposes.
While I'm not here to answer or even debate the issue, I think it should be recognised that these two areas are becoming seriously entwined, and both are becoming as important as the other.
I mean, both aspects are inherently social, and yet, there is a serious detachment between both sides of the coin. Here is what surprises me:
It surprises me that more SEO companies aren't taking charge of their client's social networking alongside their guest blogging outreach. After all, to get the maximum traction from your outreach and placement, the articles need to go social. They need to be promoted on social networks. Can you rely on your client's in-house team to share and promote this guest articles and to check-in with you about new articles and new PR leads? If not, you should have access to social accounts, too.
The second thing is the lack of involvement social media agencies seem to want with SEO and outreach. Social media is all about sharing content, whether it be "liking" a link or "retweeting" one. As a brand, your SEO team and outreach team will be churning out content for you on a regular basis in the form of guest blogging—something they should definitely be embracing. For some reason though, many (granted, not all) social media marketers have little regard for guest blogging and little knowledge about it, too.
As someone who spends my day dealing with both social media management and content outreach for SEO, I do not only see the benefit of combining the efforts, but I see the results of it, too.
So how can we start getting people on the same page?
Get people in the same room
I think the thing to start with is ideally getting both teams in the same room. I'm well aware that for larger companies this may be difficult as you may be outsourcing to different agencies, but I think this is where the communication needs to begin. Get introductions made in person (not over Skype or email) and get these people talking. Get both teams to explain their job roles, how their job benefits the brand, and then move forward and begin talking about how you can start to combine these efforts.
Ensure they both have the same brand-voice in mind
To keep this successful, you need to also make sure both teams are well-versed in how you want your brand represented. If the social media team are targeting teenagers, but your content outreach is targeting business blogs, then you're lacking a sense of unity. Get them on the same page and agree demographics and outreach targets that benefit you both.
Keep the communication regular
It's no use making all this effort on the starting line and then letting it all droop later on and down the line. Make sure everyone is staying on the same page by organising a fortnightly audio conferencing session and getting the key team members involved. Report any new development, any new PR leads, any new ideas you have, and anything you've enjoyed doing or that has worked really well.
Make sure you've got notes pre-written so you have a concise list of points to get through. Make sure you've got someone in-house on the call, too (especially if you're linking up external agencies during the call), as they'll be able to note everything down and advise you on any new products, events, or news that might be coming up.
Share your progress
If you're working on something big, keep the other team involved.
For SEO teams: If you've got a big article lined up for a major publication, let the social team know, so they can share it and promote it!
For Social teams: Keep a track of any bloggers or publications that are interacting with you on a regular basis. Although you may not think much of this, your SEO team will love knowing this info as they can generate leads from it.
It really isn't difficult to get everyone on the same page, but it does obviously require a little bit of give and take. Think of it this way: Instead of separate teams, think of your work as collaboration. Your cooperation with other aspects of the marketing and social effort is just as important as the direct work you're doing on a day-to-day basis. By helping each other find and generate leads, shares, and communication, you are essentially building a much stronger team, which is only ever going to benefit you.
Image Credit: Shutterstock / Rido