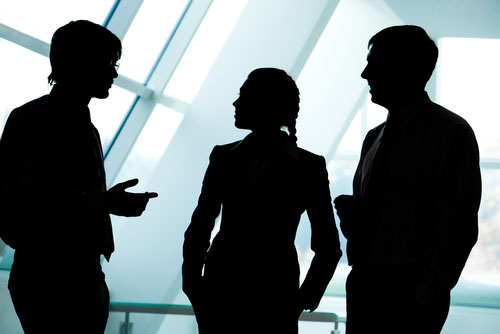 A successful start-up depends fully on a foundation of employees who can effectively communicate, hustle, and essentially get sh*t done.
Today, you can find these traits in every Distilled team member—communication is the underlining glue that holds us together. Whether it's talking to another office member or pitching a sensational idea to an eager client, it all boils down to how efficient we are at getting our message across.
However, our communication wasn't always so good.
Rather, we had to be forced to involve other teammates across offices. We'd discuss ideas awkwardly, not really appreciating what others could bring to the table. It took a while to realize communication was the issue. It's simple in theory, but in reality, it involves so much more than sending an email or picking up the phone. True communication comes from actually forming a bond with the person on the other side of the conversation, and these relationships are best developed when face to face.
So our execs decided, "Well, let's get everyone meeting face to face." And so we did.
The Details
When Distilled first started, it was easy to keep the building blocks together. A few team members huddled in a small, open office space and not only facilitated communication, but required it. As the business started to expand, first by a few employees and eventually by a few thousand miles, it became clear that as Distilled grew, it would be difficult to work together as seamlessly as before.
So in January 2012, Distilled flew all 50 employees to the U.K. headquarters for the first annual "Distilled-a-thon," a week-long event catered to building relationships and boosting moral between all three Distilled offices (located in London, Seattle, and NYC).
The PC version of what went down is this: Through a series of team building exercises, presentations, and meetups, employees were not only able to finally put faces to names, but also develop the level of rapport and trust that is necessary for true, authentic communication.
The real version is this: We got hardly any client work done. We got no sleep. We went on (classy) drinking binges and got to really know each other. So while the team building exercises helped us learn what each person could bring to the table professionally, it was this collective lack of sleep and bonding that helped us learn who each of us was.
The Benefits
Face-to-face relationship building
Boost in office moral
Improved communication
Communicating a plan for the future
While Google Chat and Skype can be great alternatives for everyday communication upkeep, there is absolutely no substitute for an actual, in-person conversation. Email is convenient for quick messages, but lacks the emotional depth necessary to really get to know someone. Everyone responds to conversation differently, and body language is typically the cue we use for determining how to best interact with each other.
By allowing employees to meet and foster those relationships, we were able to understand how to communicate more efficiently on an individual basis, thanks to the cues we gave and received while interacting in person. For example, I learned Mark likes things directly to the point and that Dave can put his head down and get sh*t done like no other. Oh, and you may think Pete is quiet but he's got damn opinions (and a penchant for whiskey).
It also served as a perfect opportunity for management to share their ideas and visions for the future of the company, boosting moral and providing an opportunity to see exactly what we, as a start-up, have the potential of becoming. Being able to see and interact with people that share the same commitment and drive is inspiring and serves as a good reminder of why we work so hard, so we can all succeed, both as individuals and as a work community.
How to Plan Your Own Meetup
Get past the excuses. There are all sorts of excuses for putting off an office-wide meet up. Objections could be the extreme amount of coordination necessary to put day-to-day operations on hold. Another could be the financial aspect involved with getting so many people to one location. While these could be off-putting (especially for a small business or start-up with limited funds) it must be remembered that the foundation of any successful business will always be the team, and it should be considered a serious investment.
Make a plan. If the cost factor is scary, research travel sites that offer discounted rates for booking group accommodations. If the coordination of 10+ people sounds like an office nightmare, try an app that will help take the agony out of planning. If putting work on hold for a week is an issue, set aside certain hours each day for client work (but be sure to work on it as a team to continue the "getting-to-know-you" process).
Just do it. There will never be a "perfect" time to plan an office-wide meetup; especially in a start-up, there is always work that simply has to be done. But the key to it all is this: By investing time in your team now, you are creating a more engaged and productive team for the future.
To this day, our company-wide meetup proved to be the smartest decision Distilled made on the path to forging a strong foundation and community work environment, and it is hopefully just one of many events we will have in the future. I highly recommend giving it a shot, and hopefully you, too, will see just how much it can change your business and strengthen the foundation on which you will continue to grow.
Image Credit: Shutterstock / Dmitriy Shironosov