Companies of all sizes – from SMBs to large enterprises – need a cohesive approach to truly dominate the digital marketing front.
If you want to achieve online success, aligning your SEO and content marketing strategies is crucial.
But how exactly can it be done?
On November 15, I had the pleasure of moderating a sponsored SEJThinkTank webinar presented by ScribbleLive's Christopher Hart and Chris Trappe. Hart and Trappe talked about how companies can make their SEO and content teams work together to score bigger marketing wins. Here is a recap of the webinar presentation.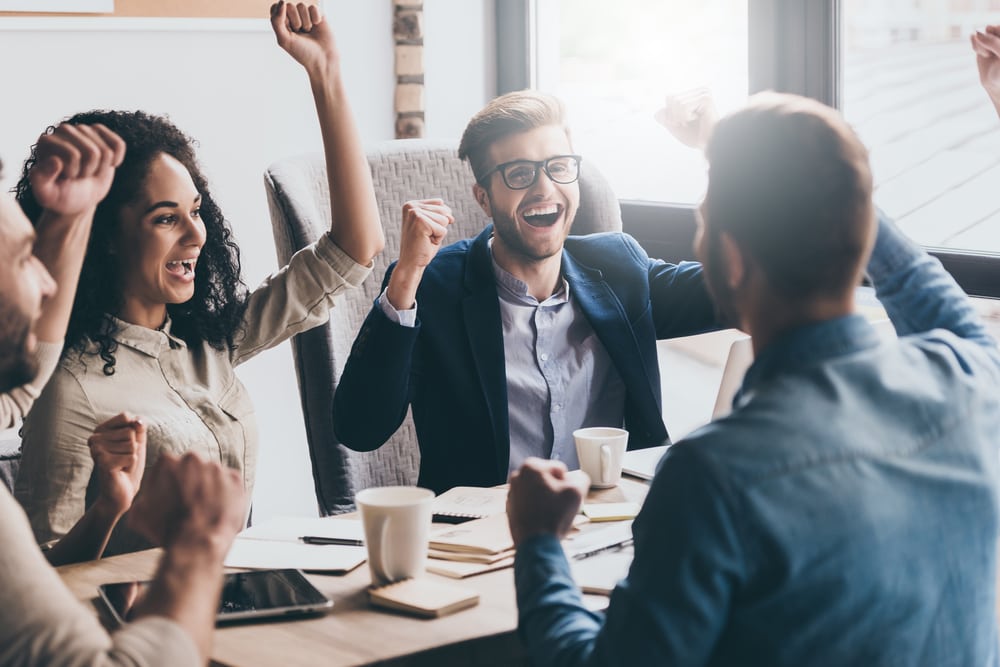 Understanding Today's Customer-Driven World
We live in a customer-driven world. Users are now in control of their buying decisions. Their journeys are much more dynamic and, at times, complicated.
Communication has evolved throughout the years.
In the 1980s, broadcast media was the main source of information and entertainment for most people.
The development of Internet 1.0 in the 1990s added new, interesting means for tech-savvy individuals to acquire data and communicate with others.
By the 2000s, mobile technology has fully grown and eventually paved the way for the development of social networks.
Today, it is more about great content experiences across various channels that relate to the end user. Wherever your consumers are, that's where you need to be.
The Importance of Content Experiences
Content experiences fuel the new demands of marketing.
The more relevant your content is, the better it is for your brand. Therefore, you need to target your customers at the right time, with the appropriate content, when it matters to them.
According to a Forrester study, 71 percent of buyers begin their purchase journeys by using a search engine. This is why optimizing your brand's web presence is essential.
On the other hand, the average B2B purchase group involves about five stakeholders – each of whom has different content needs that you need to fulfill.
When competing on content experiences, you need to be:
Data-driven
Strategic
Relevant
Engaging
Omnichannel
"We believe content is the fourth dimension of competition and the key differentiation opportunity for today's enterprise," Hart said.
Owning the Journey
You need to know which types of content to produce for your users. Prospective customers typically consume a wide array of content as they go through the buyer's journey.
Interacting with your customers doesn't end when they purchase your product or service. At this point, you have the opportunity to keep them loyal members of your community by providing additional content that will keep them engaged.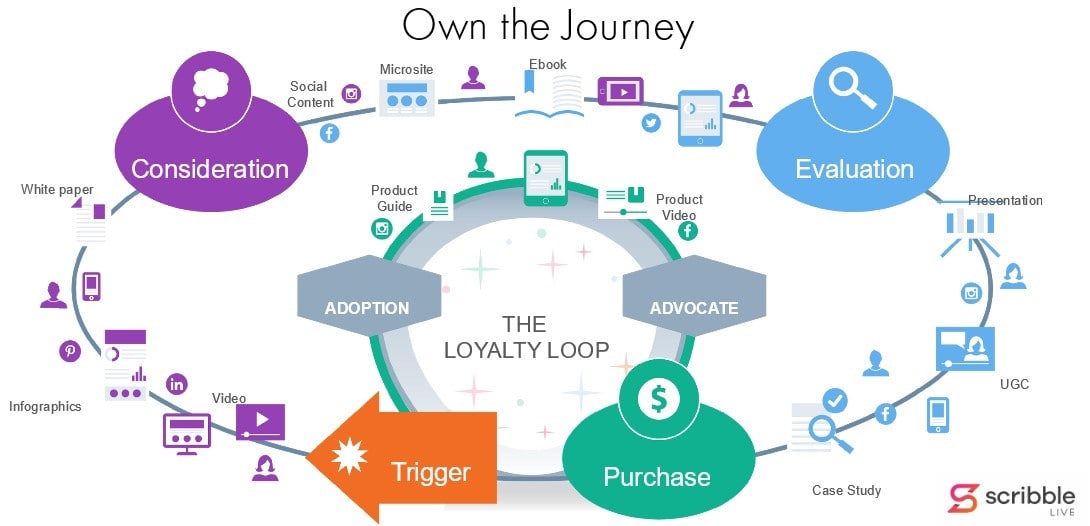 How to Get Bigger Marketing Wins
Breaking Down Internal Silos
Companies face internal obstacles that hamper efficient collaborations. Employees and teams may not have the right tools, structures, and systems in place to work together, leading to a poor, disjointed content marketing performance.
Likewise, brands face the challenge of keeping all content up to date, but they don't have complete data when they need it. Long ramp times also don't help.
The key is to increase efficiencies.
Do away with individual marketing channels being the thought process.
Instead, collaborate across different teams to take the expertise that each individual has. Break down the tribal knowledge and apply it to multiple disciplines.
Building & Monetizing Audiences Through Content
In some organizations, content creation happens in silos. The lack of transparency in teams leads to wasted budget and resources. In effect, the content distribution doesn't have much impact.
Disconnected messaging leads to confusion among audiences. Content produced don't speak to end users and there is no way to truly engage with the brand.
The ideal way to go about this is to incorporate a data-driven strategy and integrate the channels you use in your workflow. If you produce content that adds value to and encourages engagement with your audience, they will be able to build a relationship with your brand.
The opportunity to monetize will follow.
More Effective User Engagement
Engaging your users would not be possible if the social experience is out of context. This brings us back to the beginning stages of creating the content strategy. A lack of central strategy will leave key stakeholders out of the loop and produce limited content that doesn't speak well to the audience.
In contrast, if you ensure that key stakeholders are all in the loop and there is an existing, data-driven central strategy that drives consistent content and messaging, you can maximize your audience reach and engagement. Your users will have consistent content experiences across all channels, consequently eliminating confusion and disconnect.
A Better Way to Create Content
Whether you have an internal content team or you're outsourcing this process to freelancers or agencies, we all know that content development and production can take up so much time and resources.
If you're looking for a better and more efficient way to create content, you might want to consider using a content experience platform. Software and talent are indispensable parts of the mix that will help you maximize and streamline the creative process.
Key Takeaways
Competing on content experiences entails being data-driven, strategic, relevant, engaging, and omnichannel.
You don't have to create more content, you just have to create better content. Better content is focused and relevant to your end users.
Having a data-driven central strategy is crucial to maximizing your audience reach and engagement. The goal is to implement cohesive content and messaging across various marketing channels so that your end users have a consistent and engaging content experiences.
Using a content experience platform can streamline your content creation process. If you want a better way to develop and produce content, look for a software provider that has powerful features and can help your company be efficient, scale and get results.
Video Recap: How Successful Companies Combine SEO & Content for Bigger Wins [Webinar]
Below is the video recap of the webinar presentation and Q&A.
You can check out the SlideShare of the presentation as well.