Building multiple profiles for social media marketing, online reputation management or for SEO purposes is pretty easy. But keeping those profiles actively updated with relevant content can be a whole different story. Looking for an easy way to add fresh content to your social profiles? Easy, update them from an RSS feed, your blog or your Twitter account. Using Hellotxt you can help add equity to your social profiles and keep them constantly updated.
Keep your social profiles fresh with Hellotxt
1. Sign up for your account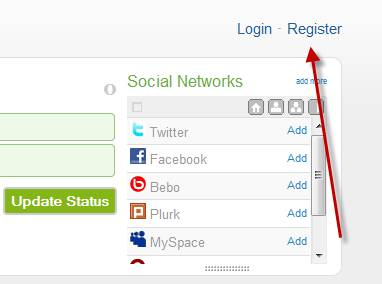 2. Add your social profiles
Select from several dozen social profiles including Myspace, Twitter, Facebook, Linkedin, Friendfeed and more.
3. Setup your feed

There are three easy ways you can update Hellotxt via RSS feed.
Setup a general feed on Twitterfeed
Setting up a feed on Twitterfeed is fairly simple, simply create an account and select "create feed". The rest is displayed in the image below. To find your Hellotxt API visit this page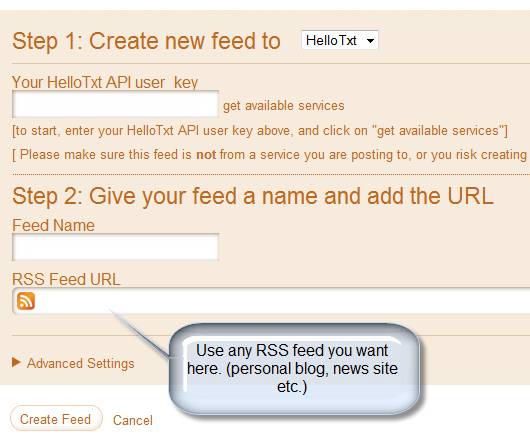 *The downside to twitterfeed is the maximum feed update time is 24 hours. You must select a feed that updates at least every 24 hours or you will get duplicate updates.
Update directly from your blog using the Hellotxt wordpress plugin
One of the easiest ways to utilize Hellotxt is to use the blog update method. Every time you publish a post it will send an update to all available services.
Post twitter updates to all social profiles
Simply select the "twitter" option during feed setup to send your twitter updates to all of your social accounts.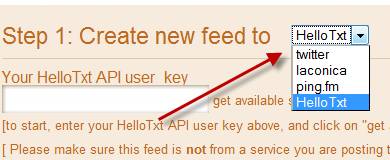 William Atkin is an SEO Analyst at Search & Social. Atkin, who describes himself as passionate about organic SEO, has a breadth of knowledge in website conversion, ecommerce, branding and user behavior from his experience as an internet business owner.