If you care about your (personal) brand and online reputation, you are likely to have followed the required steps to create your master reputation management RSS feed (you can do that with FeedKiller, Xfruits or Yahoo! Pipes). And if you love some free Google services as much as I do, you are most likely to be using Google Reader to track new items in your brand-name-tracking feed.
Google Reader has it all: unlimited time to store your feeds (which makes it a great Twitter updates archiving tools), great search feature and user-friendly interface.
And there's one cool userscript that makes Google Reader even better!
Google Reader Filter is a nice tool that highlights Google Reader feed items by a keyword (works similar to these userscripts that highlight search results but can only support one color + multiple keywords).
I have tested the script on Firefox 4 + Greasemonkey but it should work in other browsers as well. This userscript only works with Google Reader's list view and not expanded view.
Once you have the userscript installed, click its black button in the upper-right corner and set your keywords: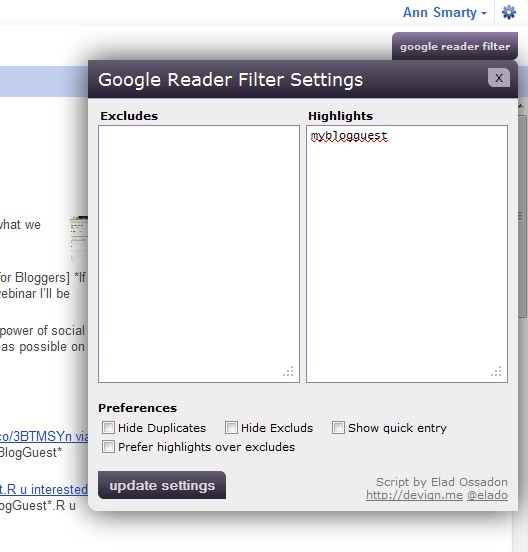 After that the feed items containing your keyword will be highlighted in "Explore" section (which will make it easier for you to spot most important feed entries):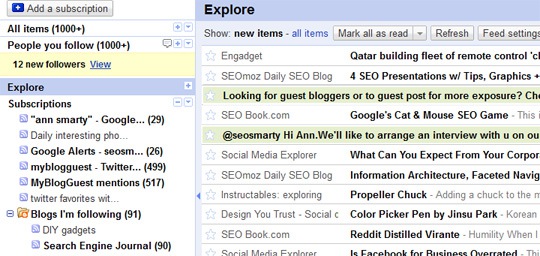 As well as any feed folder view: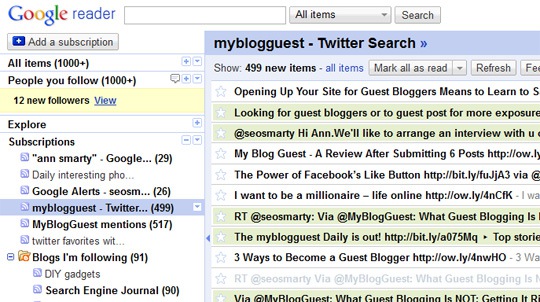 And even search results: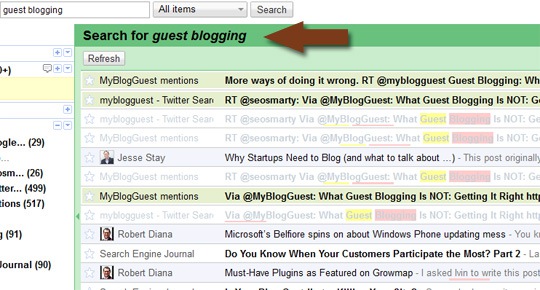 Fun!