Google has revealed the top Halloween costume trends for 2017, and they may be different from what you're expecting.
Marketers should take note of these trending search terms if they can help search marketing campaigns in any way.
Here are the top searched for Halloween costumes in the U.S.:
Wonder Woman
Harley Quinn
Clown
Unicorn
Rabbit
Witch
Mouse
Pirate
Zombie
Dinosaur
I'm not about to list them here, but if you use Google's Frightgeist tool you can view a list of the top 100 costumes.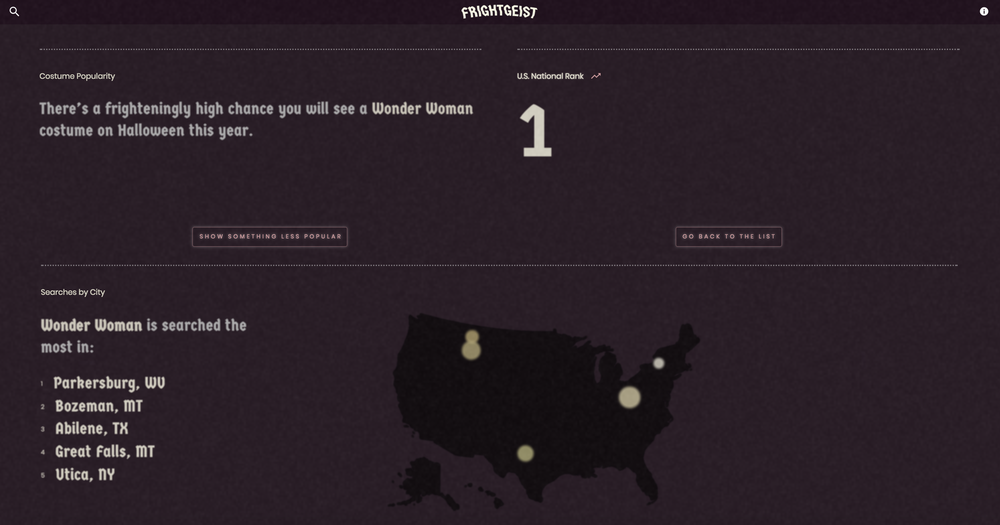 Using the same tool you can also click on a costume to view more details such as why it's trending, its popularity, where it's being most searched for, and so on.
All together, film characters count for a fifth of costume searches, animals account for 12%, and comic book characters account for 11%i