Google is introducing more user-friendly ways to download and/or delete search, browsing, and YouTube viewing history.
In addition, Google is letting its users opt out of data collecting in the future.
This is being done in an effort to comply new European privacy regulations, known as GDPR (General Data Protection Regulation).
Search, browsing, and YouTube viewing history can be accessed and deleted by logging into the My Activity page.
Once you're logged in, click on the three-dot menu at the top of the page, and then select 'Delete activity by.'
You will then be brought to a menu where you can delete your user history in a variety of ways. Data can be deleted by keyword, by product, or by date range.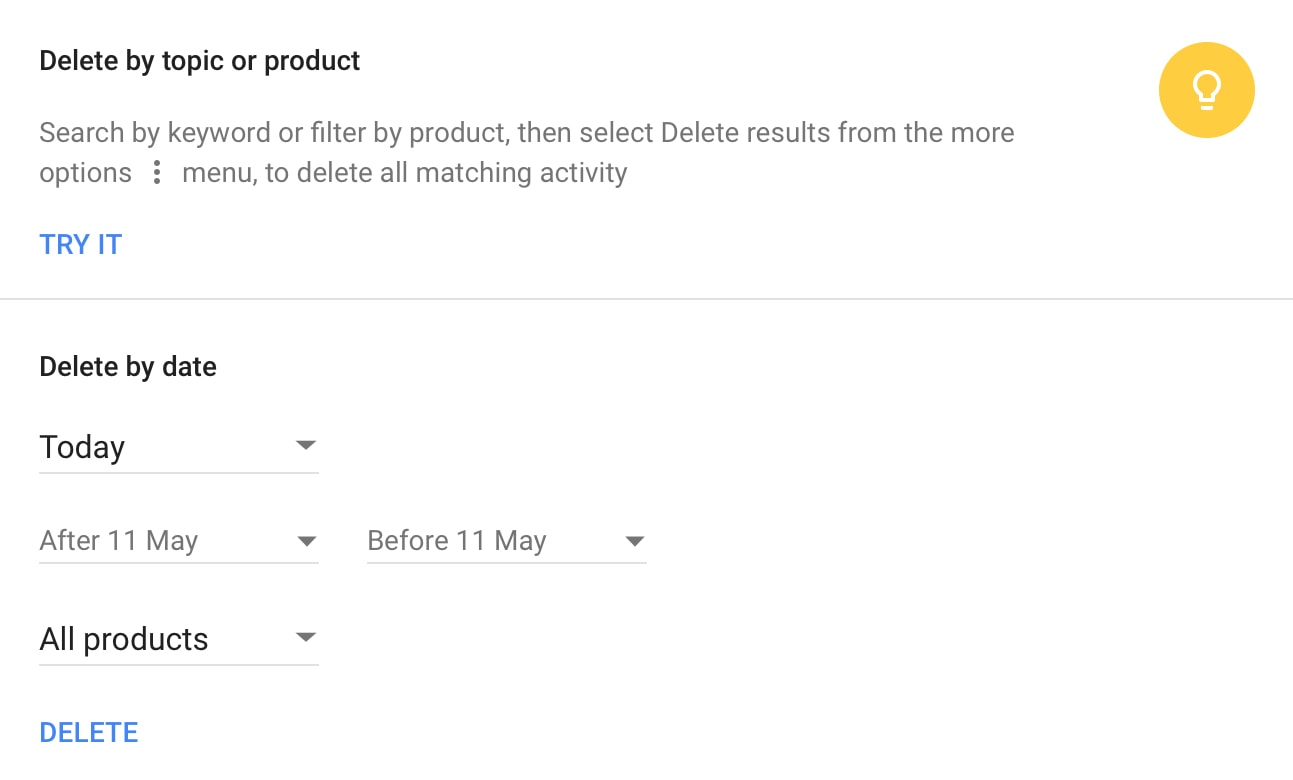 If you'd prefer not to have data logged in the future, sign into this page and you'll see options to delete history by the following categories:
Web & app activity
Location history
Device information
Voice & audio activity
YouTube search history
YouTube watch history
The primary benefit of having data logged by Google, other than being able to keep track of your own activity on the internet, is seeing more targeted advertisements.
Further measures Google has had to take in order to comply with GDPR include rewriting its privacy policy, and making it easier to transfer Google data to another company's services.