Google is introducing a new experience called Search Console Insights which is designed to help site owners better understand their audience.
This experience joins data from both Search Console and Google Analytics in a joint effort to make it easy to understand content performance.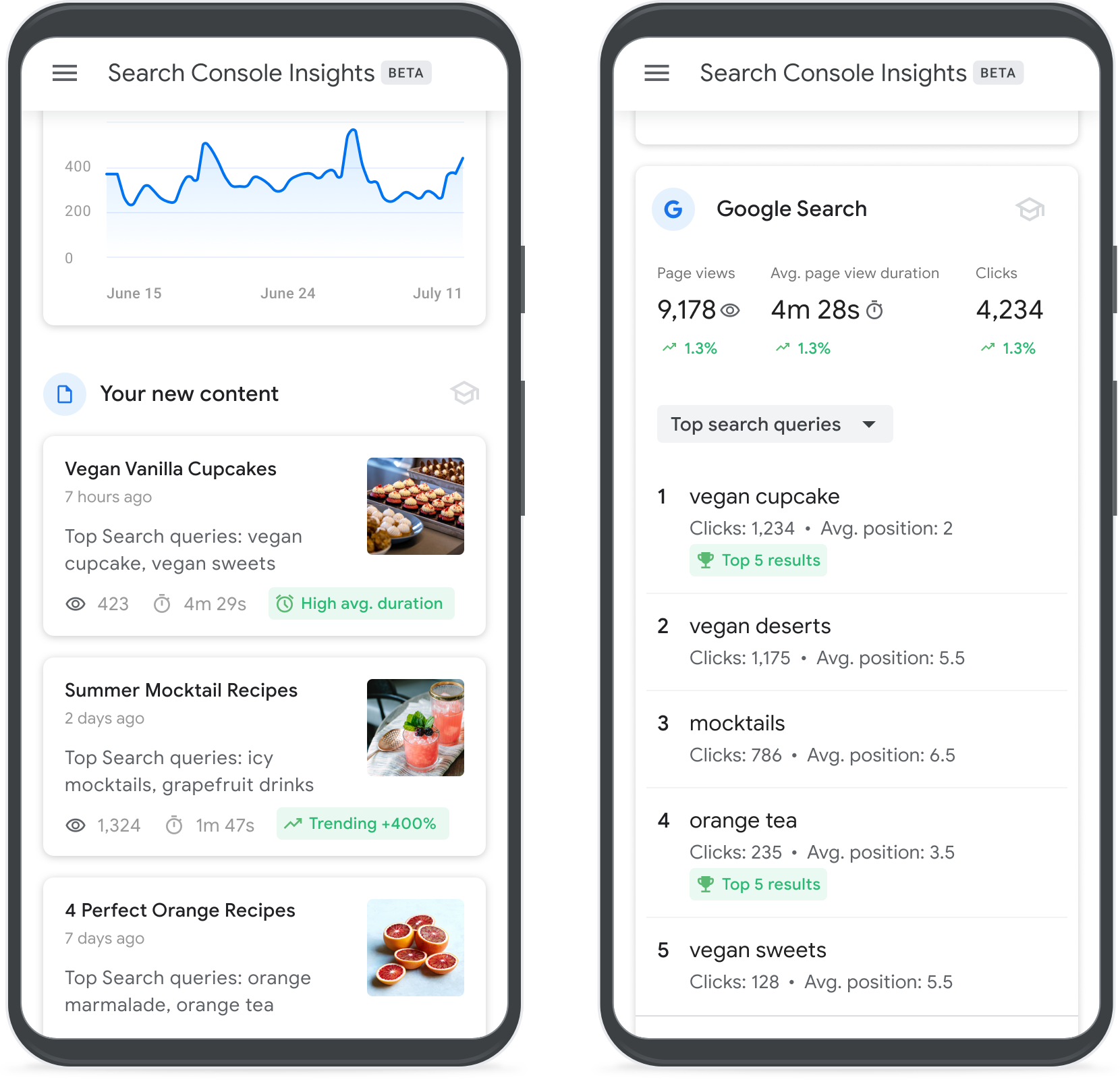 Data in Search Console Insights will help site owners answer question such as:
What are your best performing pieces of content, and which ones are trending?
How do people discover your content across the web?
What do people search for on Google before they visit your content?
Which article refers users to your website and content?
Site owners can access Search Console Insights via the new link at the top of the Overview page. Soon it will be accessible from Googles iOS app, with support for the Android app being planned as well.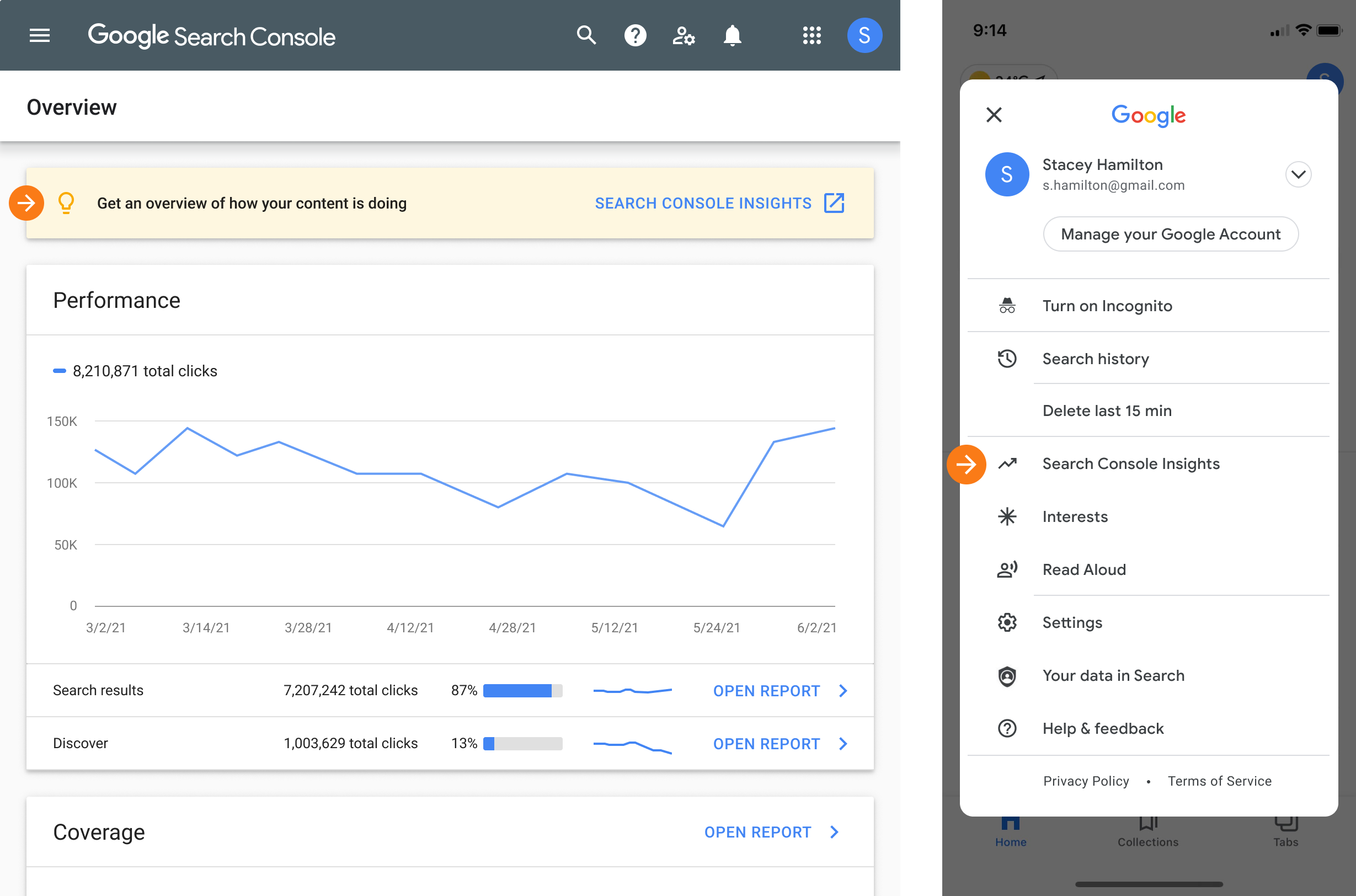 Another way to access the data is by searching Google for a query that your site ranks for. This will return a Google-powered result at the top of the page titled "Search performance for this query."
That result will contain an entry point to Search Console Insights, which you can see an example of below.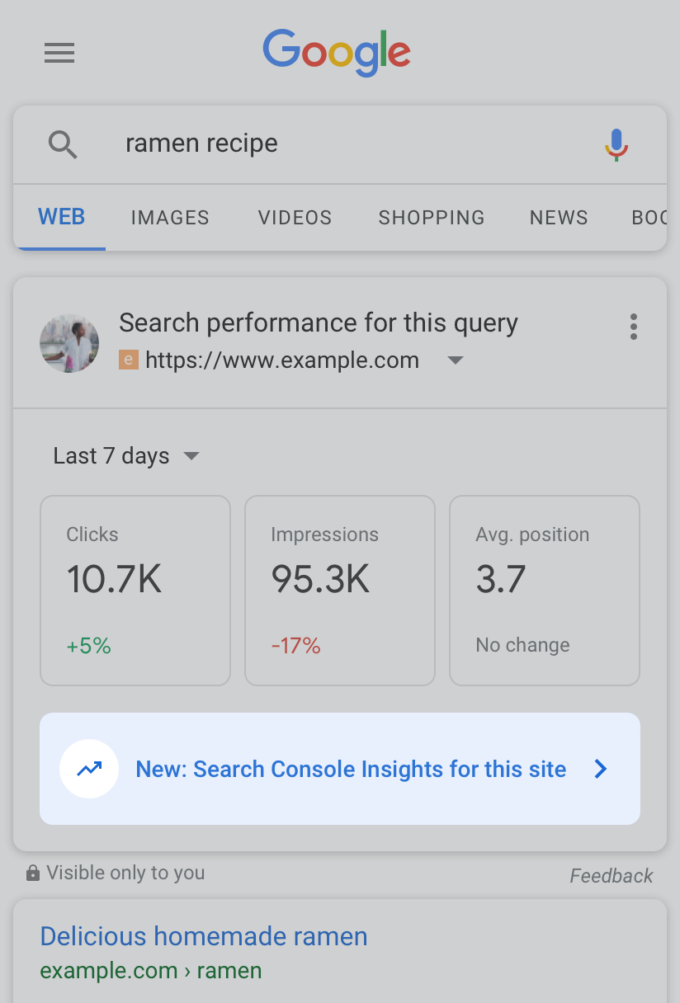 It's possible to utilize Search Console Insights without Google Analytics, though it's necessary to link the two in order to get the full experience.
Search Console Insights only supports Google Analytics UA properties at this time, though the company is working to support Google Analytics 4.
This new experience will gradually be rolled out to all Search Console users in the upcoming days.
Almost a Year of Testing
Google has been testing Search Console Insights for nearly a year. We covered the launch of a closed beta test back in August 2020.
It appears the tool is still in its beta testing stage. The main difference between the two rollouts is Search Console Insights will soon be available to everyone, whereas last year it was available by invite only.
Aside from availability, there's no announced changes between the version that was available in August 2020, and the version that will be available in the coming days.
It's reasonable to think Google may have tweaked a few things during that time, but the company doesn't highlight any updates.
Look for this new data available soon in your Search Console dashboard.
Source: Google Search Central Blog