Google Ads has updated its Showcase Shopping ads with video functionality.
Previously, Showcase Shopping ads could only include images.
In fact, until now, none of Google's retail search ads offered the ability to add video.
So this is a first for Showcase Shopping ads and Google Ads in general.
As Google emphasizes, video can be a highly persuasive form of content in terms of influencing purchase decisions.
"When it comes to finding new products and narrowing down their choices, nearly two-thirds of shoppers say online video has given them ideas for their next purchases, and over 90 percent of these folks say that they've discovered new products and brands via YouTube."
Showcase Shopping ads were introduced last year, and this marks the first update to these ad units since they were rolled out.
Google's Showcase Shopping ads let advertisers upload multiple images, and now video, to a single ad.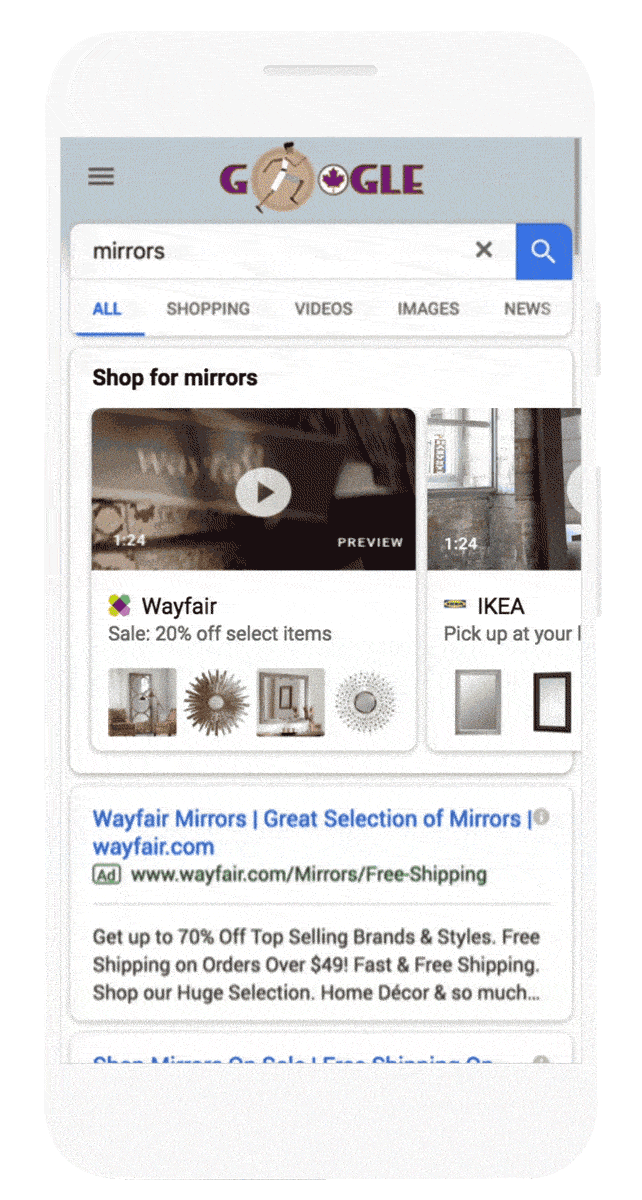 Along with the images and video, Showcase Shopping ads can also include descriptions, products, and promotions.
Google says the top ad in the Showcase slot has been proven to drive 3.6X higher CTR than average.
Showcase Shopping ads also receive 20 percent more conversion credit with first-click attribution.
Advertisers tell Google these ad units have been particularly effective at acquiring new customers.
Video in Showcase Shopping ads is available to advertisers already running this ad type.