As a B2B marketer, you might find it hard to prioritize. With so many marketing channels, so many content formats to choose from, and constant changes in the field, it's easy to get overwhelmed.
If you find yourself feeling bogged down because there's just so much to do that you don't even know where to start, it's time to take a step back and get your head on straight.
Let's take a look at some guiding principles that are driving the most impact for your B2B marketing peers, along with some tools of the trade that make things easier.
1. Plan Everything out Before Executing
What's the best way to keep yourself from feeling overwhelmed? Create a clear-cut plan, and document everything as you go. This makes it easy to make sure everything you do aligns with your plans. It also creates a resource you can share with stakeholders, and it provides a broad view you can break down into smaller chunks for managing your daily progress.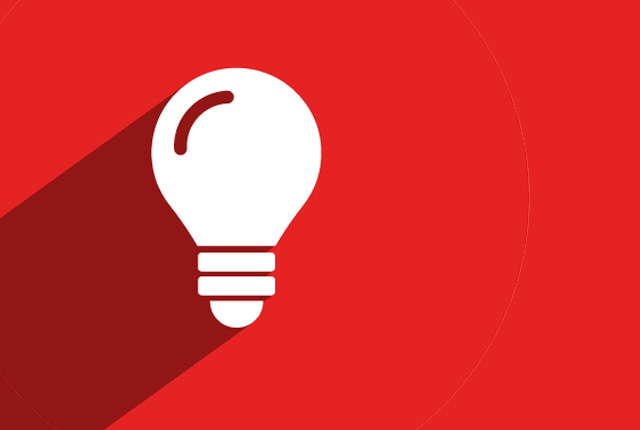 What's more, research suggests the act of documenting your strategy can increase the chances you'll achieve your goals. A recent study by Dr. Gail Matthews of Dominican University's Psychology Department found that writing down goals and sharing them with peers makes you 21% more likely to reach your goals.
Strategy documents come in many shapes and sizes, but there's no need to over-think it – just start jotting down some notes and see where it takes you. Here are some questions to address as springboards for thought:
What are your key performance indicators (KPIs)?
What are your pre-campaign baseline metrics?
What are your goals?
What tactics are you using to reach those goals?
What dates do you need to have these things accomplished by?
Who on your team is responsible for each component?
2. Automate Where Possible
You're only one person, and you've only got 24 hours in a day. Even if you're highly productive and efficient, automation can help you make even better use of your time by removing bottlenecks and rendering processes infinitely scalable. Automated tools also help your audience – bots might not have the same nuanced touch as a human, but they also never make mistakes like humans do and they respond far faster.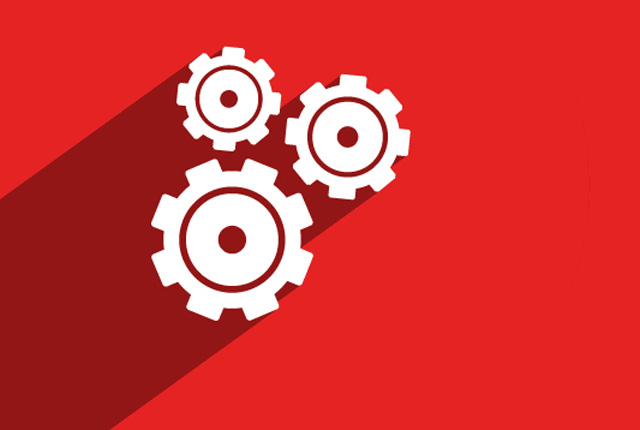 Many B2B marketers are turning to automation to get more done. In fact, Salesforce reports that top performing marketers are four times as likely to use automation tools than the rest of us.
Fortunately, there are a number of marketing automation tools out there to help you. One example, Socedo, supplements manual Twitter activity with automated outreach and responses. It helps you search for relevant prospects using the search parameters of your choice, and it engages on your behalf. This allows you to spend your time nurturing the relationships you know are most likely to yield conversions, rather than using a spray and pray approach.
Don't want to invest hours each week curating content to post to your social profiles? Quuu can automate that for you as well.
3. Track and Adjust as You Go
With all the analytics tools at your disposal, it's easy to spend an entire work day logging in and out of the various platforms and taking notes about what you see. No matter what kind of campaigns you're running, having the data to see how they're performing is critical, but keeping track of all of it can be a pain.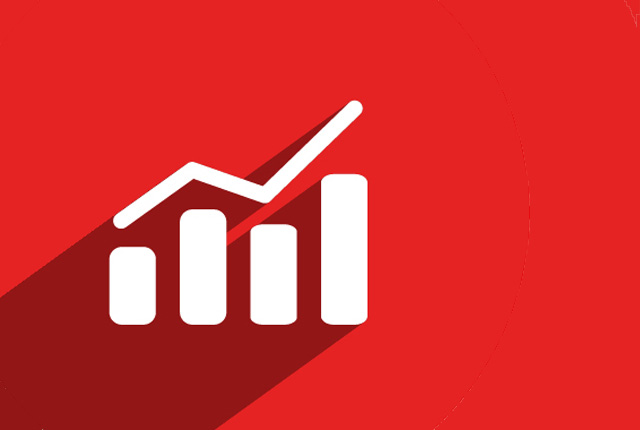 Tools like Cyfe, Dasheroo and Supermetrics enable you to visualize your B2B funnel performance by aggregating analytics data from a variety of sources, to a single dashboard. This allows you to save time by having all the information you need in one place.
Notice a drop in LinkedIn audience growth or engagement? Check exactly when the drop-off took place, and correlate that to other changes. Keep experimenting until everything's fine tuned and working in concert to bring you better, higher quality leads.
4. Get Eyes on Content However You Can
It doesn't matter how awesome your content is, or how great your products and services are. If no one knows about them, then you won't be able to feed the funnel. Savvy B2B marketers know how to use a variety of tactics to get eyes on their content. Start by making sure you've got the basics covered: email, social media, search engines, paid placements, influencers, and co-marketing alliances. (If you need to up your email game, check out these B2B email marketing tips.)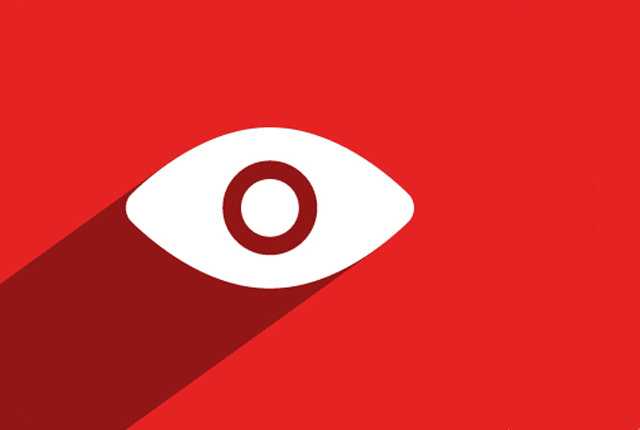 Make sure you've got a solid plan for content distribution. 62% of SEJ's 2016 State of Digital Marketing survey respondents spend between $1,001 and $5,000 every month on PPC campaigns. Generally speaking, the more eyes you can get on your content, the better, although ideally, you'll track each audience acquisition channel's engagement metrics and sales conversion rates too, so you can determine the top performers. One recent study found that 31% of B2B marketers view email as their top marketing channel for driving revenue.
That's why it's also so important to create and promote a diverse combination of content formats and then pay attention to what your audience responds to the best. An Ascend2 study revealed that 54% of content marketers believe articles and case studies are the most effective types of content, while videos are a close second at 48%.
SEJ's own research indicates that whitepapers and ebooks are the most effective for lead capture, with 68% of marketers agreeing, so there's no way to predict what will perform best for you. Experiment, track, rinse, repeat, as they say.
Deciding which of these content assets should be gated behind lead capture forms and which should be freely accessible is likewise not easy – especially when so many of us prefer to keep marketers out of our inboxes.
There are, however, tools that can track the pages that each visitor to your website loads, sending this data to your CRM for smarter nurturing processes. Leadfeeder connects with your Google Analytics to provide the LinkedIn contact information for people who've been looking at your website. Using visitors' IP addresses, Leadfeeder determines which company they're coming to you from, and then provides LinkedIn connections to reach out to.
5. Resist 'Shiny Object Syndrome' – for the Most Part
There are always new trends in the B2B marketing world – social networks, publications, forums, tools, trigger words, tactics and more. Keeping up with it all is a major challenge, but it's one that you don't need to take on. Social Media Examiner's 2016 Social Media Marketing Industry Report shows that only 6% of marketers actively adopt new social platforms – over half of the respondents take a "wait and see" approach.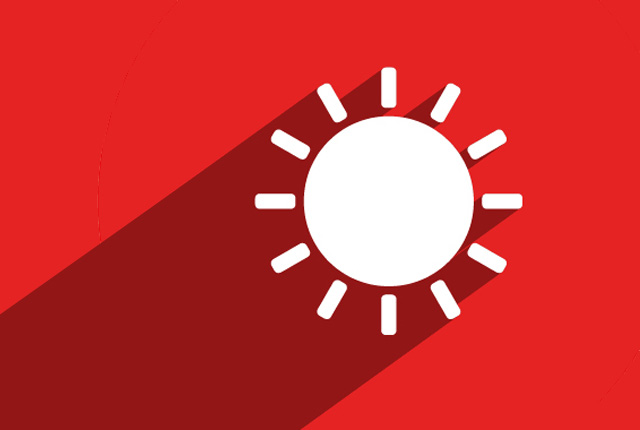 If it's new and shiny, then yes, it's attractive. But just because it's attractive doesn't mean it's worth your investment. That said, there are a few trends you simply cannot afford to ignore as a contemporary, performance-oriented B2B marketer. Here are four of them.
The Rise of Mobile and its UX Implications – With mobile device use overtaking desktop, it's time to realize customers are looking for a different experience. Mobile is more than a smaller, touchable screen – it's used for different things and in different ways than computers are. People want access to the information they're looking for quickly, and they want snackable media experiences. Make sure you build mobile optimization into your plan from the get-go.
10x Content to Wow the Audience – Now that content marketing has been adopted by the vast majority of marketers, it takes more than "good enough" to demand audience attention. To drive impact, you need to create content that's 10 times better than anything else out there. Make sure it loads quickly and that it's useful, interesting, evocative, and memorable. It should solve a problem or answer a question, while driving an emotional response.
Social for Discoverability and Engagement – Content Marketing Institute's B2B Content Marketing 2016 Benchmarks report found that 93% of B2B marketers use social media content to help them get found and engage with prospects. 94% of them use LinkedIn to distribute their content, while 87% use Twitter, and 84% use Facebook. With search playing an increasingly smaller role in people's content discovery lives, if you aren't crushing it on social, you likely aren't crushing it at all.
Visuals, Including Video – The aforementioned Content Marketing Institute study found that 48% of B2B marketers believe videos are the most effective content, with 43% choosing infographics and 24% choosing images. The key takeaway is visuals matter, and audiences are confirming it. YouTube watch time growth continues to rise at least 50% year-over-year, and has for three years straight.
Putting it All Together
Though it may require more time to initially set up, using these tools to plan, automate, and track your progress can help keep you on the right path. Instead of being overwhelmed at what needs to be done, you can look at everything you've got in those tools to see how well your strategies are working. Based on the number of prospects you're working with and the conversions you've made, you can make adjustments to current and future campaigns to ensure you grow.
Image Credits
Featured Image: Mr. Creative/Shutterstock.com
In-post Photo #1: Mr. Creative/Shutterstock.com
In-post Photo #2: Mr. Creative/Shutterstock.com
In-post Photo #3: Mr. Creative/Shutterstock.com
In-post Photo #4: Mr. Creative/Shutterstock.com
In-post Photo #5: Mr. Creative/Shutterstock.com