Businesses from a wide range of industries are reaping the rewards of investing in content marketing. In fact, most B2B marketers credit their organization's increased overall success to content creation.
Producing content that resonates with customers is indeed a worthy investment.
However, simply creating content is not enough.
Brands need to ensure that produced content is effectively distributed consequently reaching and engaging the target audience.
A significant amount of all B2B content today "sits unused" – never viewed nor downloaded. This is a massive wasted opportunity that could be resolved if only a proper content amplification strategy is put in place.
On March 21, Search Engine Journal, in partnership with ScribbleLive, offered a free ThinkTank webinar that aimed to address the challenge of untapped content.
Presenters Christopher Hart and Corinne Schmid touched upon the fundamentals of audience engagement and offered actionable insights on how to amplify your content reach.
Here is a recap of the webinar presentation.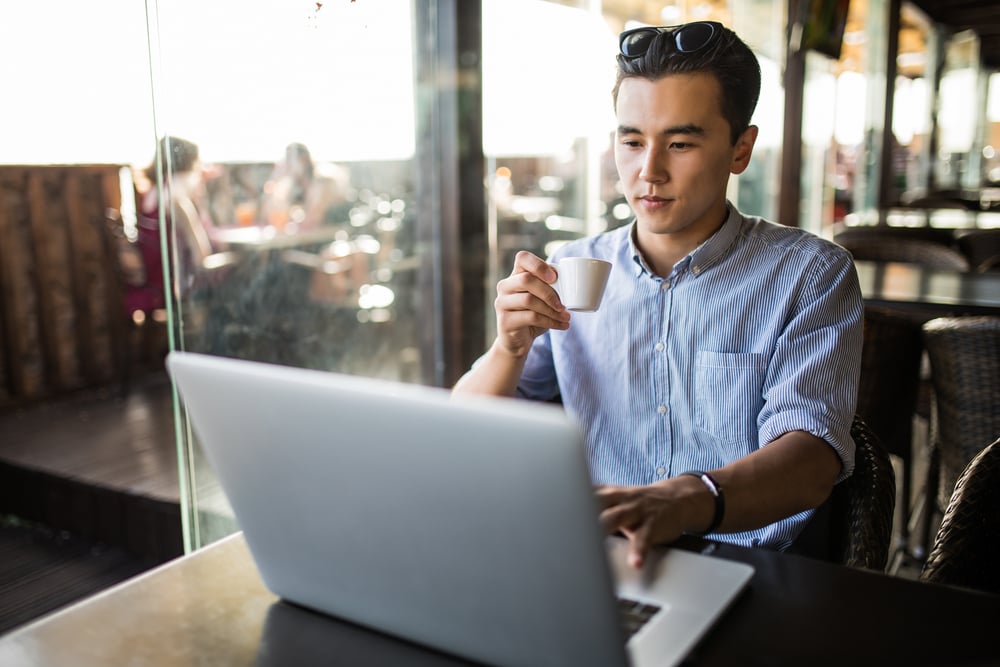 'Content Shock': Challenges & Opportunities
In 2014, Mark Schaefer coined the term "content shock," which is the "intersection of finite content consumption and rising content availability."
Content shock effectively describes the state we're in right now. Businesses are cranking out tons of content, there's so much that the average human is just simply unable to consume it.
There is a delta of all of the information and content being produced. Content marketing budgets are continuing to rise. Yet, we don't necessarily have a sound strategy wrapped around this.
This becomes a challenge in terms of how we are going to produce the right content that engages our audiences, is findable, and leads them down the buyer journey that we want them to take.
In general, brands are faced with content-related challenges to:
Create high-quality content.
Address customer needs.
Offer rich, engaging experiences.
Understand content performance.
Practitioners need to keep up with the changes in the digital marketing landscape. Producing long-form content or increasing the number of pieces you produce each day will not suffice.
We also have to take into consideration our customers' changing online behavior.
For instance, a majority of people now access the internet via mobile. This, in turn, affects what types content we should produce. Our audiences might not appreciate reading text-heavy copy on a small mobile screen.
Optimizing for mobile and producing visual content such as videos are just some of the things marketers need to address.
Overcoming the content challenge requires taking a look at your own content strategy from the top of the funnel.
Now that mobile devices are the first point of entry, you have to engage with your audiences in a highly visual manner or live format. Offer them educational pieces or data-driven studies that give what they are really looking for – not a promotional piece that self-serves the brand and doesn't resonate with the audience.
How SEO Can Potentially Help Increase Content Reach
SEO should be a key part of any inbound marketing strategy. It enables us to identify what our buyers are looking for and what their behaviors are as they look for a solution to their specific problem – consequently guiding us in crafting our message and positioning.
Growing your brand's organic presence is equally essential because most people start on a generic query. This means searchers are looking for a product first, not your particular brand. You should create content and state your message in such a way that when people are ready for you, they ask and you're found.
By leveraging the current SEO trends in the industry, businesses can stay ahead of the competition.
Brand building should also be taken into account as a strong brand has the potential to drive user engagement.
Original Content Is the Key
Using original content that is data-driven and educational in nature can produce greater results. Some content types you can use include:
Static content: E-Books, whitepapers, blog posts, brochures, etc.
Visual content: Video, infographics, lookbooks, etc.
Interactive content: Quizzes, live chats, solution builders, configurators, etc.
LinkedIn is a good example of a brand that leverages original content. They did a survey titled Global Job Seeker Trends: Why & How People Change Jobs, which makes for a compelling topic for HR departments.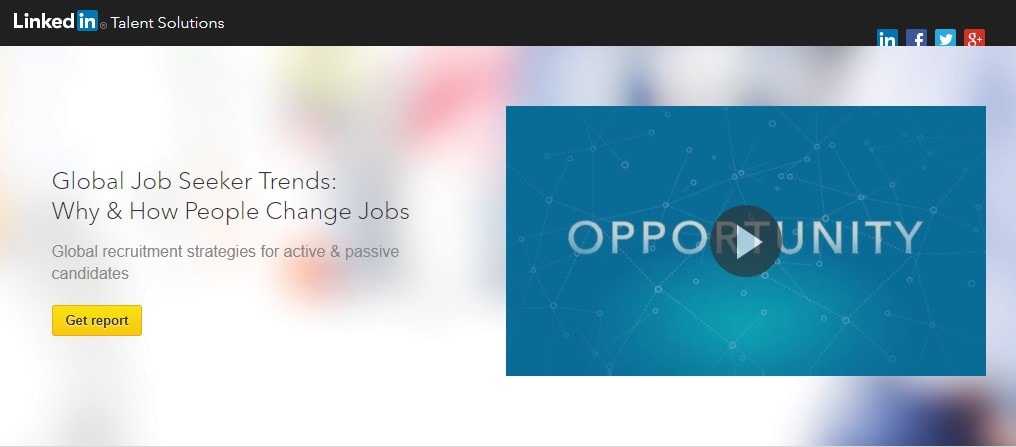 They created a short, mobile-optimized video which they used to lead audiences to their website. Their landing page, which contained this video, also had more information about the study and a form to fill out so that leads can have full access to the study.
Another opportunity we should be looking more at is user-generated content (UGC). Brands should consider using UGC to engage with customers. If you can take control of your engagement platform (i.e., having a dedicated page for UGC on your website) then that would be better.
For instance, Ulta came up with a Live Q&A Beauty Chat when they launched their product Stash by SJP. They hosted it on their own website, so they were able to moderate the questions and take out inappropriate comments.
At the same time, it also opened a platform for other users to post their own photos of the product. The feed, later on, became a great compilation of user-generated content.
Visual content is a must in the age of "snackable content." If we can repurpose our text-based content into visually engaging pieces like videos or infographics, then the better chance we have to attract the attention of our audiences.
Putting up interactive content (such as quizzes, polls, live chats, solution builders and configurators) is also a good way to boost and measure engagement because you'll be able to get a much better idea of which elements are effective and which are not.
Cost-Effective Content Amplification Solutions
While major brands have the advantage of having a large marketing budget, the same content amplification opportunities are also available for businesses with lower level budget lines.
There are cost-effective ways of implementing these content amplification tactics that can produce great results and returns.
Key Takeaways
More content is better than less, but too much content is not the name of the game.
Client engagement is your goal, drive traffic to the best-converting pages.
Connect with your customers – let them speak to their needs and drive trust and reach for your brand by leveraging their experiences as part of your content strategy.
Identify opportunities to repurpose your existing content to drive active visitor and audience participation.
[Video Recap] Boost Your Content Reach and Engagement: Why, Where, When & How
Check out the video recap of the webinar presentation and Q&A below.
Here's the presentation deck as well.
---
Image Credits
Screenshots taken by author, March 2018
Join Us For Our Next Webinar!
SaaS Marketing: Expert Paid Media Tips Backed By $150M In Ad Spend
Join us and learn a unique methodology for growth that has driven massive revenue at a lower cost for hundreds of SaaS brands. We'll dive into case studies backed by real data from over $150 million in SaaS ad spend per year.