Bing Webmaster Tools has expanded its login capabilities with a social login option. This is being rolled out today to site owners in the US.
Social login is said to be one of the top requested features for Bing Webmaster Tools. It enables users to sign-in with their Facebook or Google account.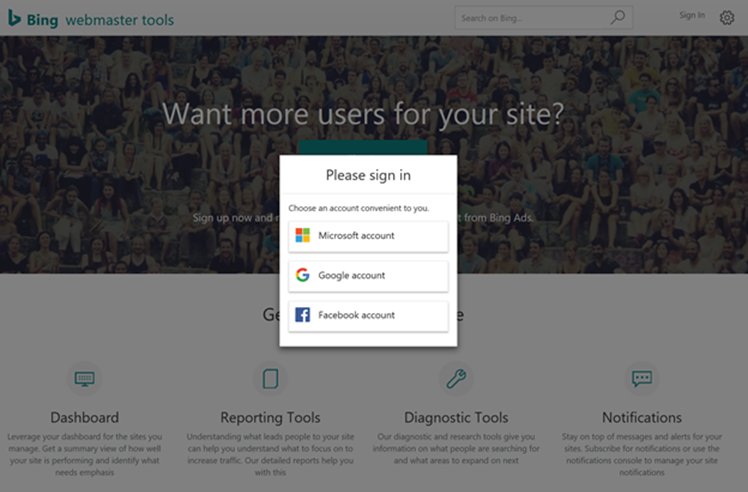 This is an addition to what was already available. Current users do not have to start signing in another way, and new users will still have the option to use a Microsoft account if they wish. Though the social login feature is helpful for those who do not have a Microsoft account.
After signing into Bing Webmaster Tools, any emails sent by the platform will be sent to the address associated with that particular account. So if a user signs-in with their Facebook account, emails from Bing Webmaster Tools will be sent to the address associated with the Facebook account.