Reddit has partnered with Microsoft, which will allow Bing to deliver unique search experiences for Reddit content.
The partnership, said to be two years in the making, will also open up opportunities for brands and marketers to take advantage of new business intelligence tools.
Through applying Microsoft's artificial intelligence to Reddit's data, Bing will be able to deliver smarter search results when users search specifically for Reddit content.
Subreddit Search
When searching for the term "Reddit" plus the name of a subreddit, such as "aww," hot content from the subreddit will appear in a dedicated search results section.
Here's what it looks like on desktop: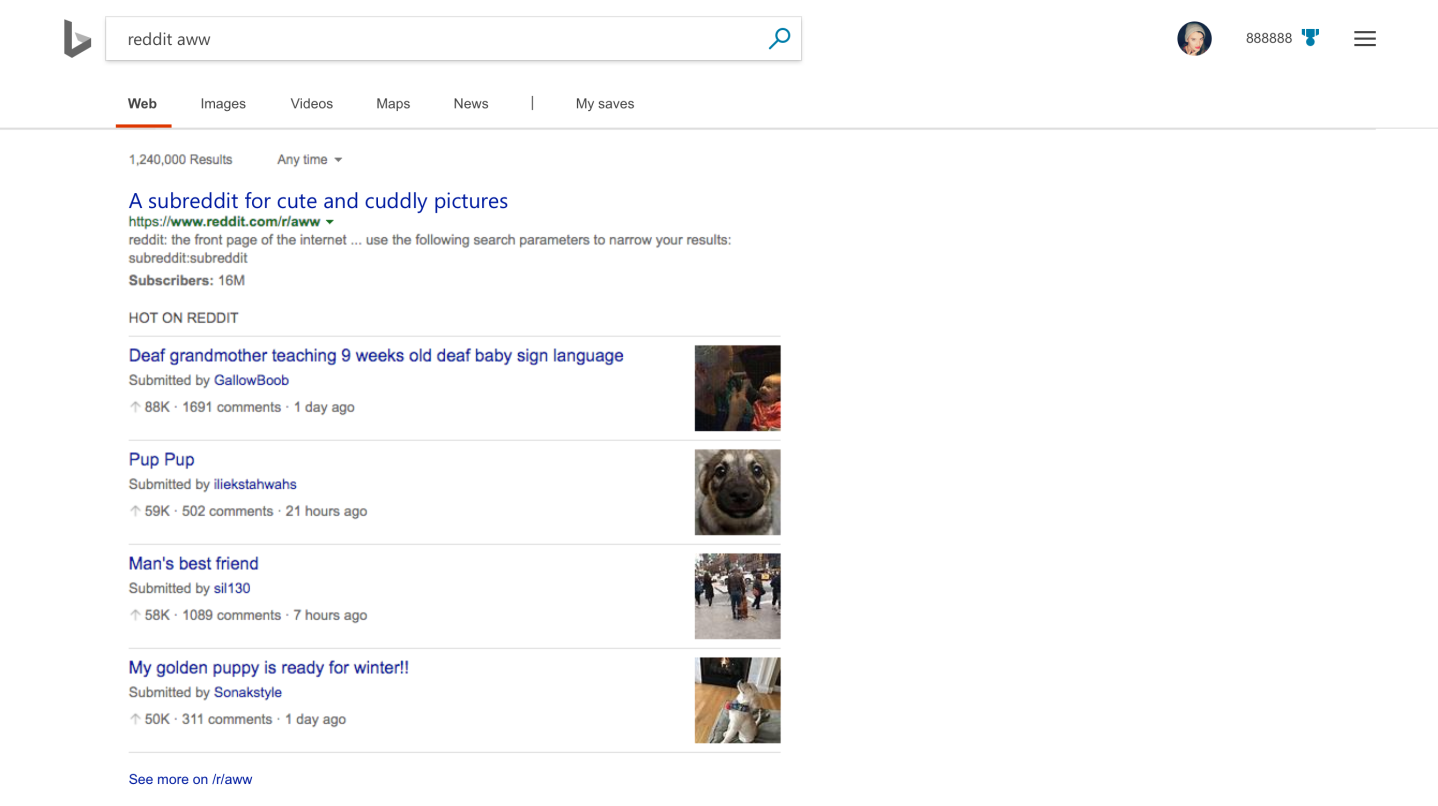 AMA Search
Want to find out if a public figure has ever done a Reddit AMA (ask me anything)? Just search for their name, and if they've done an AMA it will appear along with other information about the individual.
Here is an example of Dr. Jane Goodall being searched for on mobile: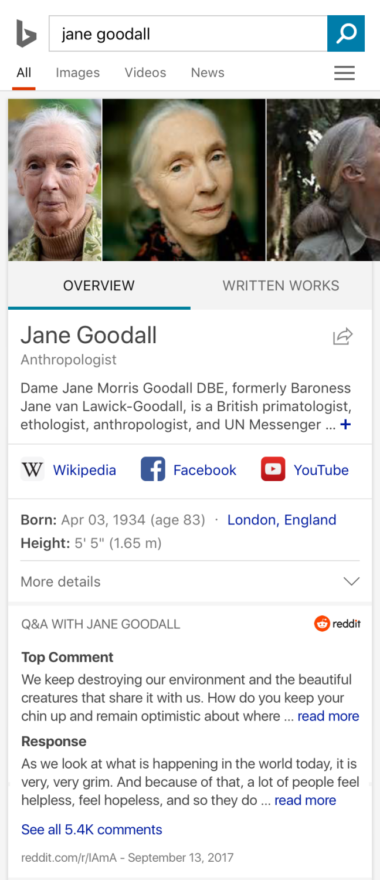 If you're just interested in AMAs in general, searching for "Reddit AMAs" will return a carousel of popular AMAs.
Reddit Content in Regular Search Results
When Bing determines that a user's query is best answered with a Reddit thread, it will be surface at the top in a unique search box.
The search box will feature a snippet of the original post, along with snippets of the thread's top comments in carousel format.
Here is an example: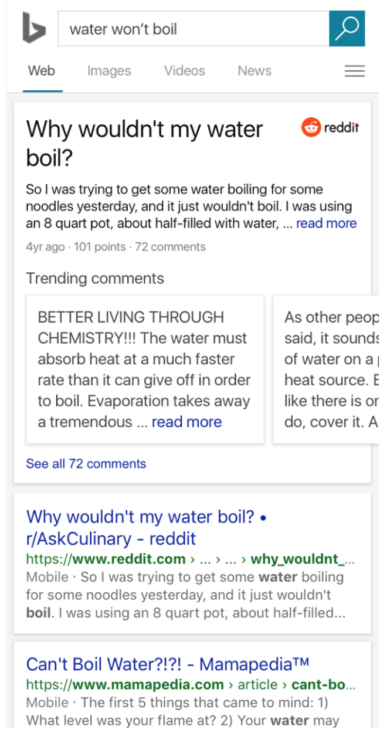 Brand Insights from Reddit
Reddit's partnership with Microsoft has allowed the company to integrate its data and API with Microsoft's Power BI.
This creates new opportunities for brands and marketers to monitor, target, and compare their Reddit footprint in an easy-to-use format.
Brands can use the Power BI solutions template suite to see which subreddits are talking about them, the sentiment of those conversations, and a breakdown of how mentions and sentiment change over time.