Ecommerce sales in 2018 have, so far, exceeded $500 billion in the U.S. alone.
With the increasing use of smartphones and online payment methods, there's no doubt that ecommerce merchants are experiencing growth.
Ecommerce merchants in a small study conducted by eCommerceFuel experienced an annual revenue growth of 36.8 percent in 2018.
This growth rate is much higher than that of 2017 when they experienced a 24.7 percent annual revenue growth. So it's likely that ecommerce merchants will experience continued growth in 2019.
At the same time, growth is bound to come with challenges in the form of stiff competition.
That means ecommerce merchants need to be equipped with the best tools to up their ecommerce game and face their competitors.
Here are some of the best tools you'll need in 2019.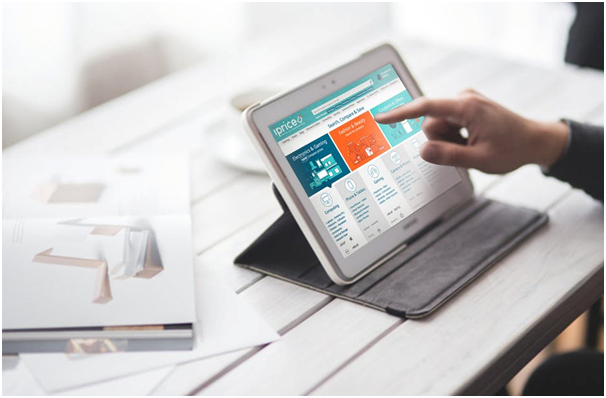 1. BigCommerce
BigCommerce is a powerful website builder designed for ecommerce stores.
But what makes it a must-have tool is the ability to manage multiple sales channels on a single integrated dashboard. This offers scalability for ecommerce merchants who wish to start adopting omni-channel retail.
Harvard Business Review published a study of 46,000 shoppers, out of which 73 percent used multiple channels throughout their shopping journey.
These omni-channel customers tend to spend more than single-channel shoppers. They spend 4 percent more in-store and 10 percent more online, compared to shoppers who only used one channel.
So if you're going to scale your business in 2019, you will need to cater to the seemingly always changing needs and expectations of these omni-channel shoppers.
In other words, you should make the research and purchase processes easier across every channel.
And this is where BigCommerce enters the picture. It's the best ecommerce platform for syncing your inventory with all the channels you use for direct sales.
BigCommerce supports native integrations with several key channels, including Amazon, eBay, Facebook, Pinterest, and even in-person sales, using the Square POS system.
Once you're set up, you'll be able to process every order through a single location.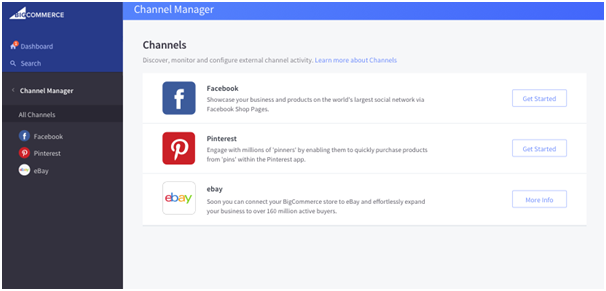 2. GrooveHQ
GrooveHQ is a comprehensive platform for managing your customer service and support requirements.
This is extremely important because the success of your business largely depends on your customers and the quality of service you provide to them.
You need to make sure every customer has a support experience that will make them want to return for future purchases.
According to the book "Marketing Metrics", you only have a 5-20 percent chance of selling to a new prospect. But there's a 60-70 percent chance of selling to an existing customer.
And, according to a NewVoiceMedia report, businesses are losing $75 billion annually due to poor customer service. Some 67 percent of consumers in the survey were willing to switch brands as a result of a bad customer experience.
Customers mostly leave because they don't feel appreciated or could not speak to someone who could help them.
Having to deal with rude and unhelpful employees and being passed around to different people are also some common reasons for leaving.
On the other hand, 86 percent of customers will continue to do business with a company if they have an emotional connection with its customer service agents.
Plus, an Adobe study found that experience-driven businesses have 2x customer lifetime value and 2.7x cross-sell/upsell rates.
This means that companies that focus on delivering a good customer experience tend to be more profitable overall.
So in addition to acquiring new customers, you need to focus on keeping your existing ones happy.
What's the best way to do that?
By delivering exceptional customer experience.
The GrooveHQ ticketing system makes it easier for you to deliver personalized service and support experiences to your customers.
With easy ticket assignments, you can ensure that customers get support from agents that they have connected with in the past.
You can also maintain your customer conversations in one place so anyone can keep track of past communications and provide support accordingly.
This makes it a lot more efficient for your support team to coordinate their efforts instead of having to go through hundreds of old emails just to get an idea of the customer's past experiences.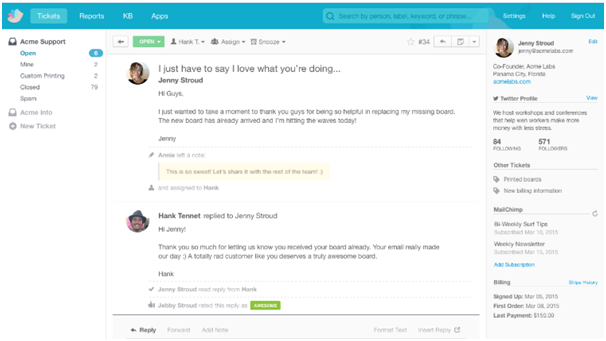 And even if you're compelled to assign a new support agent to a customer, they will be able to provide a consistent experience by seamlessly continuing the conversation.
Additionally, you can integrate the platform with third-party apps like Slack, HipChat, MailChimp, Facebook, etc. So you get notified about new messages, emails, and comments that need immediate attention.
GrooveHQ also comes with a built-in live chat widget, which is essential for any business that wants to deliver real-time customer service.
This makes it easier for your customers to reach you if they have any queries. And a quick resolution to those queries not only increases their satisfaction rate but could also improve their chances of converting.
3. ClickMeeting
ClickMeeting is a platform for creating and running custom-branded webinars. It's a must-have if you want to get ahead of your competition in 2019.
Now you're probably aware of how popular webinars are for B2B companies and academic institutions, as they're mostly used for distributing educational information. So you might be wondering how they are relevant for ecommerce merchants.
That's exactly why you have leverage over your competitors – webinars aren't yet capitalized to their full extent in the ecommerce industry.
According to ReadyTalk, webinars are among the top content formats for driving qualified leads. And 20 to 40 percent of people who register for webinars end up becoming qualified leads.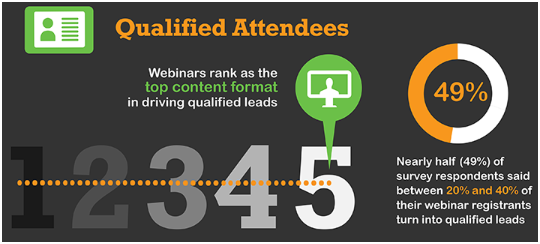 If you promote your webinars effectively through blog posts, social shares, and registration pages, you should even be able to increase your organic search rankings.
This is crucial, considering how organic search drives 51.1 percent of traffic to ecommerce websites, according to the previously cited eCommerceFuel study.
For ecommerce merchants, webinars can be highly effective for showcasing hands-on product demonstrations.
You could demonstrate how to use newly-launched products and highly technical products, as well as how to make the most of certain features. This way, online shoppers can get the next best thing to in-store product demonstrations.
Webinars are also an excellent channel to conduct product deep-dive sessions while adding a human touch to your communication.
You could invite subject matter experts, influencers, authority figures, and product development teams for these sessions. Have them discuss the product in question in a way that would resonate with the audience.
BuzzSumo identified the top 12 ecommerce websites using content marketing and analyzed their top 100 most-shared content.
In this study, they found that product deep-dives perform extremely well especially in the more technical areas like photography or computers. They tend to drive plenty of traffic and social shares.
The ClickMeeting platform allows you to create a customized webinar room with just a few clicks. You can engage the audience with polls and surveys, moderated Q&A sessions, and simultaneous chat translations.
You can make the most of the webinar recording feature and repurpose clips from the session for your brand's YouTube channel, or you can opt to simulcast your webinars to YouTube and Facebook for maximum live video reach.
Once the session is over, you can get an overview of its performance using the attendee statistics. Here, you get a clear idea of the number of visitors and where they're from, as well as the top devices they used.
You'll then be able to use this information for making improvements to future sessions and re-engagement campaigns.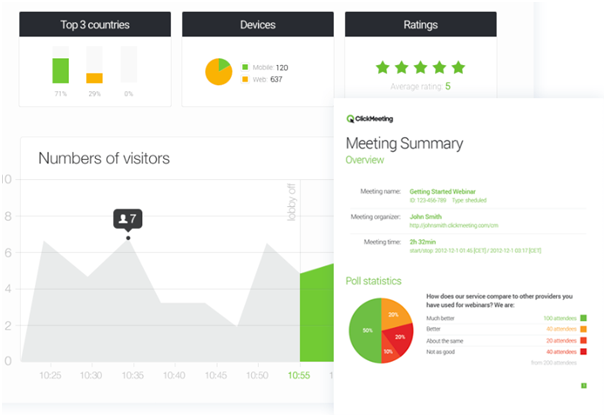 4. Oberlo
Oberlo is an online marketplace that helps small and medium ecommerce businesses scale up their operations through dropshipping.
The advantage of using Oberlo is that you, as an ecommerce business owner, won't need to hold inventory and block your resources.
Oberlo can help you find the products you'd like to add to your Shopify store and send them directly to your customers. You don't even need to handle the nitty-gritty of shipping as Oberlo will take care of it.
All you need to do is browse to find the products you want to add them to your store. When you make a sale, you need to place an order with the supplier through Oberlo. The supplier will then ship the product directly to your customer.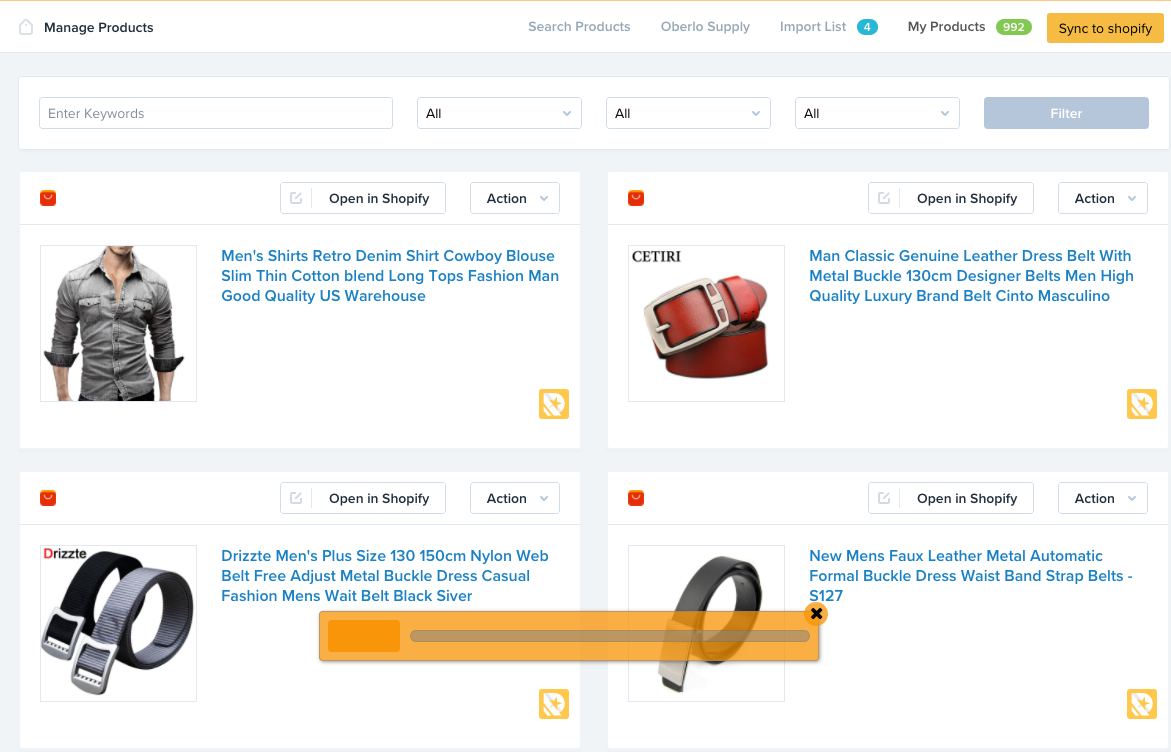 The main advantage of using Oberlo over any other dropshipping service providers is that they provide a verified suppliers list.
Suppliers from AliExpress will be included in that list only if they meet Oberlo's dropshipping standards.
This saves a lot of time for ecommerce store owners. It also prevents them from trial and failure attempts to make sure that the supplier is reliable or not.
In the unfortunate event where the supplier fails to hold up their end of the bargain, an ecommerce venture will not only lose business but also their reputation.
This is where Oberlo can help a great deal. They've already shortlisted the verified suppliers for you.
These suppliers have been vetted by Oberlo to make sure that they ship their products on time and provide exceptional support. So you can rest assured that your customers will get the products they've ordered within the promised time.
5. Talkable
Talkable is a platform that helps you launch and manage successful referral programs. It's a must-have for merchants who want to improve the quality of their prospects in 2019.
It'll make it easier for you to design eye-catching campaign screens and referral pages to encourage better participation.
Referrals are extremely valuable for any business – regardless of which industry you're in.
According to Ambassador, ecommerce and retail merchants generate $155,000 in average referral marketing revenue.
And a study by Referral SaaSquatch found that 14 percent of customers who visit a referral page end up taking action. The same study found that 68.67 percent of referred users end up converting.
The reason behind referral marketing's effectiveness is because people trust the opinions of other people whether they're friends, family, or even complete strangers.
In fact, 82 percent of Americans look for recommendations from friends and family before making a purchase, according to another Ambassador survey.
And 67 percent are a little more likely to buy a product that their friend or family member has shared through email or social media. At the same time, 88 percent of Americans would like to be incentivized for referring a product.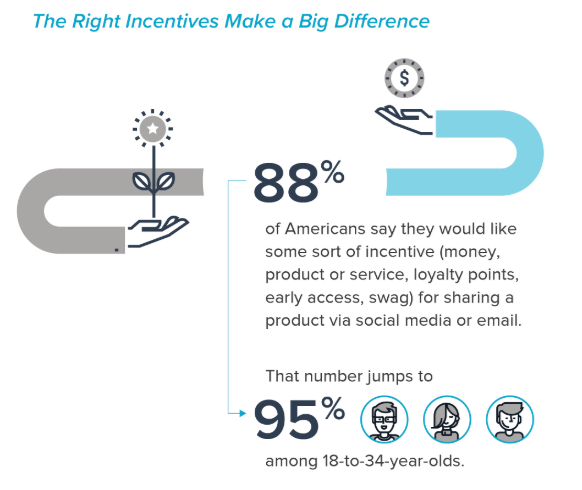 So you could design a campaign to compensate your existing customers for referring you and attract prospects with attractive deals.
Talkable lets you design different kinds of campaigns including floating referral widgets, standalone referral pages, and post-purchase pop-up overlays.
What's great about this tool is that there's an in-built fraud detection feature. This technology conducts a multi-check verification for every referral. So you'll be able to limit false claims and minimize losses resulting from fraudulent referrals.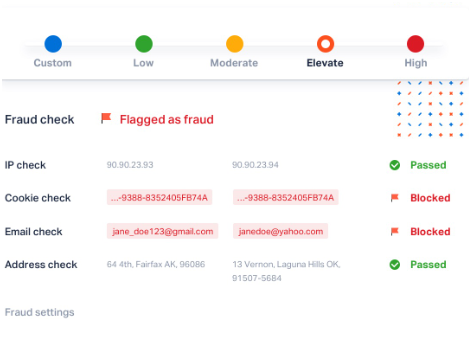 Final Thoughts
These are some of the best tools that ecommerce merchants should equip themselves with in 2019.
Some tools can help you provide a more seamless shopping experience for omni-channel shoppers, who are growing by the minute.
Others help you provide better customer support experience and engage with customers through educational content.
Some even help you set up a proper program to incentivize your customers for referring you, which will drive sales and customer loyalty.
More Resources:
---
Image Credits
In-Post Image #1: Pexels.com
All screenshots taken by author, October 2018