Editor's Note: Want to hear more from John in person? He's a featured speaker at our SEJ Summit Santa Monica event, happening April 13th: Here's the agenda and how to register.
Hello AdSense publishers and partners! I am excited to join Search Engine Journal on this endeavor to connect directly with the people that are most passionate about AdSense—our publishers.
As part of this effort to be as transparent and accessible to publishers as possible, a call went out to the public for questions on this site, forums, blogs, and Twitter accounts. After collecting many questions, we found certain common areas where clarification seems helpful. While we cannot answer every question each month, we will attempt to provide guidance candidly and thoroughly on popular queries. Questions that were not answered this month may be answered in following months. For this first article we are providing clarity for the two most common questions asked around the mobile Web and ad blockers.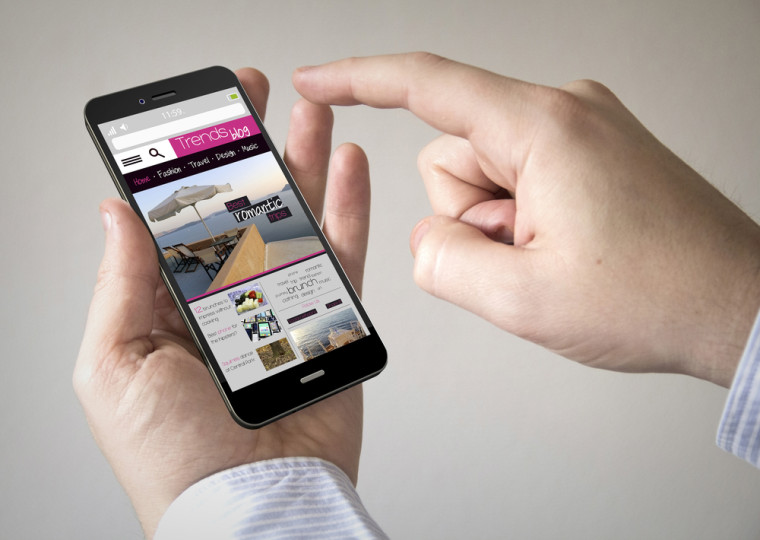 Two of the most common themes asked by users around the mobile Web are: 1) What is Google's stance on the general trend on the value of mobile to AdSense? 2) What plans does Google have to help achieve the goal of effective AdSense on mobile?
What is Google's Stance on the General Trend on the Value of Mobile to AdSense?
The mobile Web is extremely important to Google. In April 2015, we added mobile friendliness as a ranking signal. Our teams have been working on developing tools to help our publishers navigate the mobile Web with tips and tricks on how to design and monetize their mobile sites.
Some of these tools include:
We realize that publishers have invested time in making a good experience for site visitors, and we want to help them also earn money. That's why we've made advances in our product that now enable publishers to use responsive and native ads. Both these ad formats are designed with the user in mind, providing them a positive ad experience that minimizes disturbance and ad annoyance.
Our goal is to see webpages with rich content like video, animations, and graphics to work alongside smart ads and to load instantaneously. On October 7th, 2015, along with a number of publishers and platforms, we announced Accelerated Mobile Pages (AMP), which is an open source initiative designed to improve the performance of the mobile Web. AMP HTML, is new open framework built entirely out of existing Web technologies, which allows websites to build light-weight webpages. The aim is for the same code to work across multiple platforms and devices so that content appears everywhere in an instant—no matter what type of phone, tablet, or mobile device you're using.
We want the mobile Web to work better and faster for everyone.
One of the hottest topics in general in digital advertising is the rise of ad blockers. We have been upfront publicly on our stance with ad blockers for many months now, but the topic persists and we recognize that we may need to continually provide updates on the topic. Ad blockers are not a new phenomenon, but the attention given to them has increased in recent years.
What is Google's Stance Around Ad Blockers and What is Google Doing to Help Publishers in This Environment?
We believe that ads help fund free services and content on the Web and that ad blocking is a symptom of bad consumer experiences online. However, conscientious publishers and advertisers are being harmed by the use of ad blockers, even if their site is user-friendly. For our part, we are trying to improve this situation by investing in better ads experiences that are relevant and useful for users, ensuring that users have choice over their ad experiences online, while helping publishers continue to fund their content. Some of our investments in this area include:
TrueView Skippable video ads, e.g. on YouTube
Mute this ad, This lets you click an "X" at the top on many of the ads we show and Google will stop showing you that ad and others like it from that advertiser. You can also tell us why.
Ads Settings, giving users the ability to choose the kinds of ads they see from Google
Removal of bad actors, such as those that distribute ads containing malware, ad injectors, pop-up ads, etc.
Working to bring encryption to our ads products
A product, called Contributor, that enables consumer choice by allowing people to see fewer ads and support the content they love to see
We believe that ad blockers are a concern, especially for small publishers and companies that sell ads on the Web. A recent New York Times article stated, "There are definitely some small publishers out there that make 50-to-75-percent of their revenue from ads and they have margins of about 10-percent." With these figures, we understand some publishers believe their livelihoods are threatened.
We are still in the early stages as an industry in dealing with this issue, but we have articulated the need for the industry to work together on standards that allow sites and publishers to not have their ads blocked, and we hope to get there soon.
Stay tuned for more next time and keep the questions coming!
Image Credits
Featured Image: Image by Paulo Bobita
In-post Photo: Georgejmclittle/Shutterstock.com