Looking to streamline your internal workflow and deliver better results for clients?
Are you shopping for white-glove reporting software to improve account relationships?
Then it may be time to implement some new tools to automate time-consuming tasks and manage projects more effectively.
From research, to reporting, to workflow, the right set of tools can make all the difference for your business.
Our new ebook, SEO Tools For SEO Agencies (Second Edition), has the insights you need to find the right tools to improve your clients' marketing strategies.
Inside are a variety of tool reviews, comparisons, and tips on what to look for in your software services.
New in this second edition: A sortable features list that you can filter and pivot to find the tool(s) that fits your needs, with pricing, too.
This bundle offers an overview of SEO tools that can be useful to agencies, large and small.
Topics Covered:
Top 7 SEO Keyword Research Tools For Agencies.
12 Great Link-Building Tools That Are Essential To Your Success.
10 Tools You Can Use For SEO Competitive Analysis.
Top 5 Essential SEO Reporting Tools For Agencies.
The Top 5 SEO Software Suites For Agencies.
20 Essential Technical SEO Tools For Agencies.
Using Excel For SEO: 7 Essential Tips & Tricks You Might Not Know.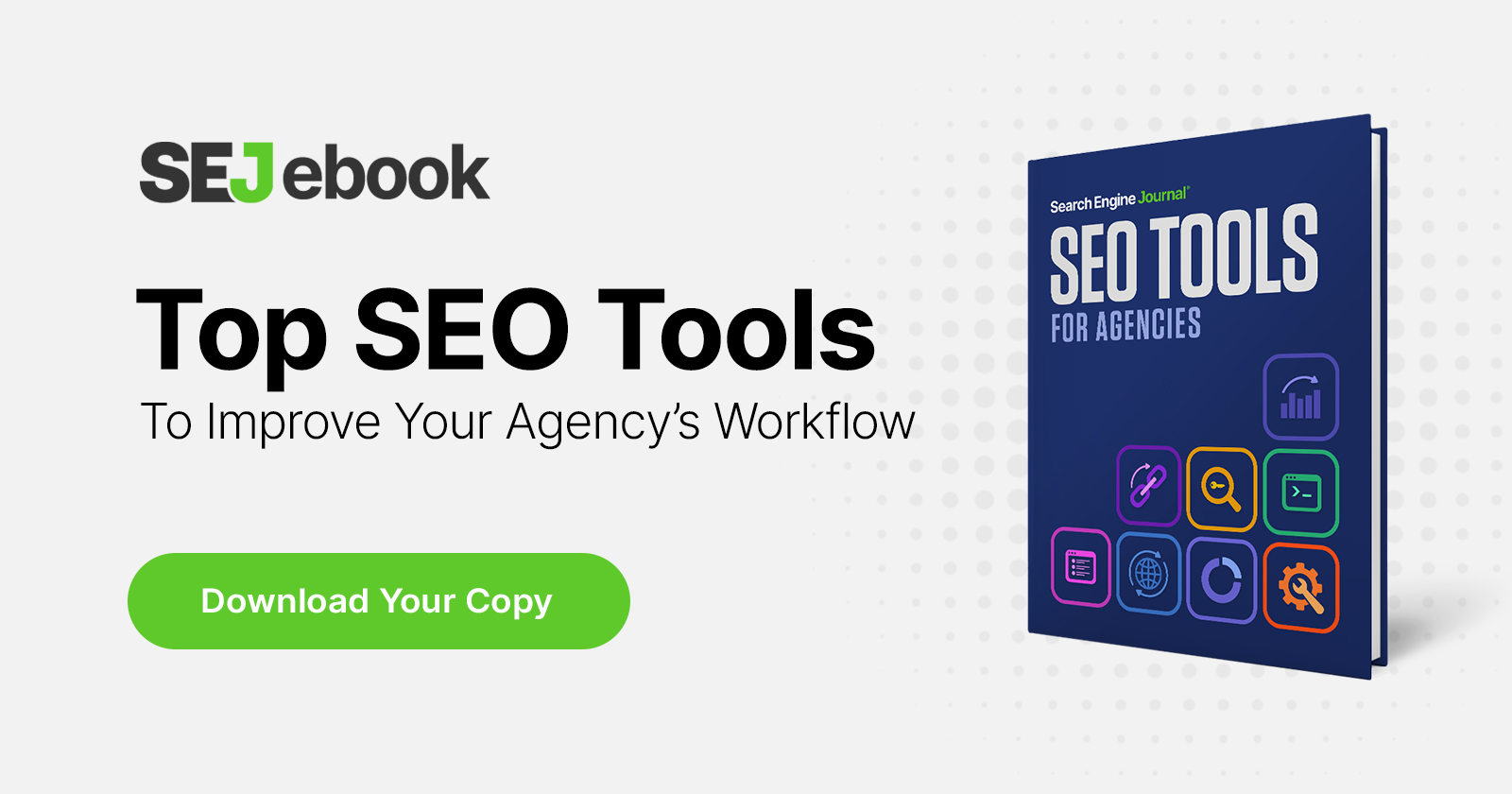 Learn more about how the tools you use can help put you in alignment with your team and your clients' future goals.
Download this pocket guide and sortable features list to find out how the right set of SEO tools could be key to your agency's success.
---
Featured Image: Robin Jun Biong/Search Engine Journal