One of the most useful features of the Raven toolset is its SERP tracker (which will be reviewed in a more detail in the upcoming posts). Plenty of built-in and third-party tools are interconnected with the SERP tracker to make sure you can easily add and monitor words.
So this post looks at multiple ways to add keywords to the tracker to monitor your (or your competitor's) domain rankings:
1. Add keywords manually from the SERP tracker options
Naturally, the first option is to add the words directly to the SERP tracker. You should hover over SERPs on the main navigation and then click on the Keywords subnav option. Enter keywords into the New Keywords text area and then click the Add button.

2. Add keywords in bulk
On the SERP Tracker Keywords page, you also have the option to bulk upload keywords. Clicking on the Help icon will reveal instructions for formatting the CSV required for uploading keywords. Once you've formatted the CSV file with your data, you can upload it.

3. Add keywords from the list generated by SEMRush
Raven tools have SEMrush integrated, so you can add terms to tracker in bulk or one-by-one right from the list generated by the tool: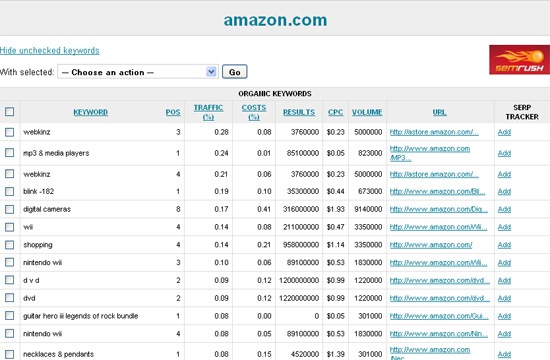 4. Add keywords from the list generated by Google Adwords Tool
Google Adwords tool is another handy third-party utility offers from within Raven tools dashboard. After running a keyword research using the tool, you can add terms to tracker right from the generated list: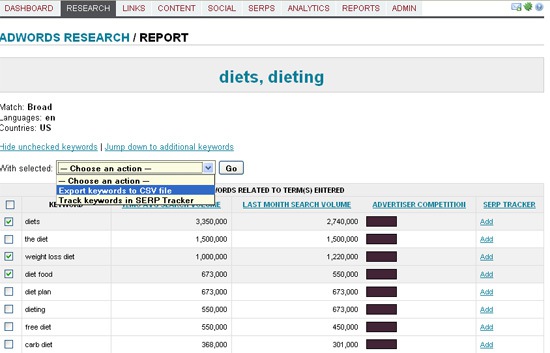 5. Add keywords from the list generated by Wordtracker
Wordtracker is yet another tool you can gain access to via Raven tools dashboard. Run a keyword research there and you'll be able to add terms you are most interested in: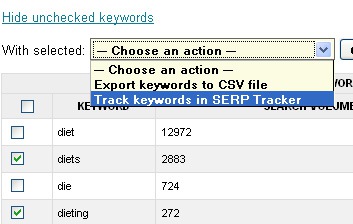 6. Add keywords from your Google Analytics search referrals list:
By letting Raven tools access your Google Analytics account, you get access to plenty of enhanced reports and graphs and you also become able to add terms to tracker right from your Google Analytics search referrals: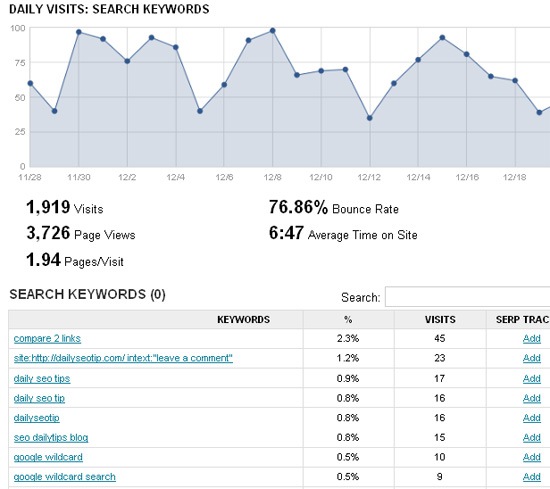 7. Add keywords from the list generated by on-page keyword analyzer
SJ toolset offers an advanced on-page keyword analyzer: it helps you identify most relevant words to the current page and add any (or all) of them to SERPs tracker: