The best thing about the Raven tools is that you can have all aspects of your website promotion campaign and performance tracking under one combined login. Using one tool you can create and publish content, track links, monitor and compare rankings, do on-page diagnostics and also view your traffic stats.
Traffic monitoring is based on Google Analytics: Raven toolset allows to import all your Google Analytics accounts into your Raven tools account to view your stats.
To activate Google Analytics, you should first login and authorize a specific Google Analytics account so the system can access the data. This process is secure, and you can revoke access at any time. So to start:
Go to ANALYTICS tab and click the link saying "Authorize Google Analytics".
Then click "Grant access" link and select the Google Account profile you want to import;
You will then be taken back to your Raven tools account where you will be able to instantly see the imported stats.
The software will fetch and display the following data:
The Dashboard view:
Top referrals;
Top keywords;
Top search engines.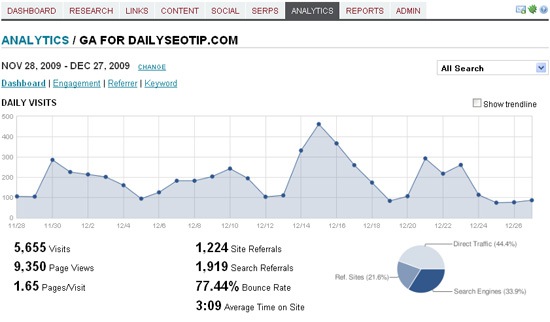 "Engagement" tab
This one features graphs for:
Daily Pageviews;
Daily Pages/Visit;
Average Time on Site;
Bounce rate: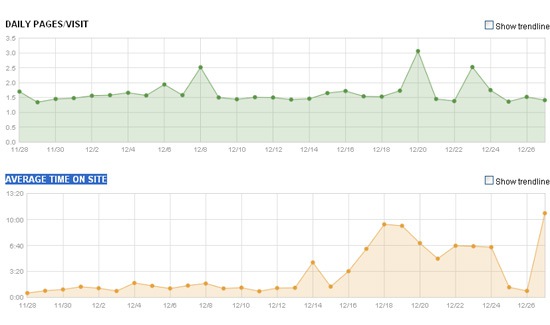 "Referrer" tab
The tab graphs referring sites: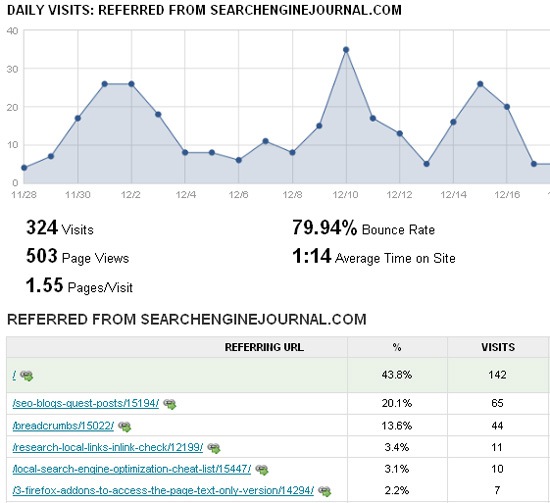 "Keyword" tab
This one summarizes top referring keywords:
See top search referrals;
Add any of them to the ranking tracker: