A well-executed content marketing strategy can skyrocket your brand awareness and generate significant long-term profits.
While the rewards of content marketing are enticing, only a minority of businesses are able to execute this strategy in a way that leads to tremendous growth.
If you're struggling to get the results you anticipated with content marketing (e.g., traffic, links, conversions), don't beat yourself up. Content marketing is an ongoing process that typically requires numerous iterations until success is achieved.
Fortunately, if your content strategy isn't working (for whatever reason), you can immediately stop what you're doing and move in a different direction — either by switching up your content campaign or pursuing other marketing mediums, such as PPC advertising or email marketing.
Here are five signs it's time to stop what you're doing and rethink your content marketing.
1. The Numbers Don't Add Up
While you might think that content marketing is inherently qualitative rather than quantitative, keeping an eye on your metrics is incredibly important. While receiving the occasional positive comment from an associate is nice, if your content isn't resulting in verifiable business growth, then you're doing something wrong.
If you're serious about content marketing, you have to track the following metrics meticulously.
Website Traffic
It's hard to call a content marketing campaign successful if it doesn't produce a long-term improvement in website traffic. Google Analytics will show you if your overall website traffic is increasing, but you should also pay attention to the average time spent on each page, the total amount of pages viewed per user, and bounce rate.
If your overall website traffic improves but engagement doesn't, this is an indicator that your promotion strategy is working but the content itself needs an overhaul.
Mailing List Opt-ins
If you keep publishing content and your blog is being viewed but your mailing list isn't growing, this is a red flag.
It might be that your email opt-in button is inappropriately placed or is aesthetically unappealing. It could also be that you need a stronger lead magnet to encourage people to opt-in.
However, the most likely reason for this problem is that your content is underwhelming. Either you aren't offering enough value to your audience, or you're conveying the information in a way that doesn't resonate with the target demographic.
In these cases, you might want to test whether repurposing your content as infographics, presentations, or other content forms helps to improve conversions.
Your content needs to be so informative and actionable that people immediately want to give you their contact information. One of the ways to improve the value of the content is by conveying it in a different medium.
Social Media Metrics
Metrics such as volume, reach, and engagement are all important to track — primarily on platforms where your content is promoted.
If you regularly post high-quality blog content on Twitter, include the relevant hashtags and engage in discussions with your audience and other influencers. Your metrics will continue to improve.
Social media metrics are more accurate indicators of how good your promotional efforts are rather than how good your content is, but you should still track them.
Links
One of the most obvious signs that your content is resonating with your audience is the generation of new inbound links. If people love your content, they'll share it at every opportunity and link to it in their own articles.
With tools such as Open Site Explorer, you can see how many new inbound links are being created. As you press forward with content marketing, expect your organic search visibility to improve.
2. You Don't Have a Documented Content Strategy
Stunningly, only 32 percent of B2B marketers have a documented content strategy.
If you're publishing regular content and have no strategy in place, you should stop what you're doing immediately and start working on strategy development.
Creating a content strategy isn't some superfluous exercise that helps your content team feel happy and engaged. A content strategy is the literal DNA of your content marketing campaign.
Without a strategy in place, your marketing efforts will be haphazard and unfocused. If you don't have a strategy, you can't be successful, because you've never even defined (in specific terms) what it means to be successful.
Some professional marketing blogs plan their content out months in advance and have specific themes for every month.
You don't need to go to this extent to be successful, but you at least have to define your USP (what makes you different from your competitors), your buyer personas, your definition of success, and the tactics you'll use to achieve success.
Your Ideal Customer
Having an intimate understanding of your audience is essential if you want to execute an effective campaign. If you have a particular buyer persona in mind when you write your content and you understand their pain points, values, and desires, it will be easier to create content that resonates.
John Jantsch, author and CEO of Duct Tape Marketing, suggests getting to know your ideal buyer, then reverse engineering your content marketing to serve his or her needs.
3. You Aren't Utilizing Visual Content
In a 2016 survey, 37 percent of marketers stated that visual content was the most important part of their marketing strategy, second only to blogging (38 percent). If you aren't using visual content now, you're already being left behind.
Great visual content marketing assets include:
Video.
Slideshare presentations.
Branded images.
Infographics.
You might find that old, underperforming blog posts can be repurposed as colorful, vibrant infographics and generate more engagement. Likewise, a sea of sales copy on your product page might be far more effective repurposed as a flashy animated explainer video.
Quality Matters
Simply deciding to publish visual content won't guaranteed success. Quality control is more important with visual content because there are more facets to consider.
When creating an infographic, you need to:
Consider your audience's interests.
Choose a topic with viral potential.
Ensure your facts and statistics are up to date and from reputable organizations.
Craft the copy within a visual framework.
Ensure the design is high quality and the tone is appropriate for the content.
Promote relentlessly.
A poorly written blog post is unlikely to gain any attention, whereas a spectacularly bad infographic could make your brand famous for all the wrong reasons. Bad content is amplified when conveyed visually, so always prioritize quality when publishing visual content.
4. You Don't Budget for Content Marketing
In a 2016 content marketing survey, the average B2B business spent 28 percent of its marketing budget on content marketing.
There is also a correlation between the effectiveness of content marketing and the amount of money spent. The most effective B2B marketers allocated 42 percent of their budget to content marketing, while the least effective only allocated 15 percent.
While content marketing is often considered as a free way to generate traffic, it's really like any other facet of business — you have to invest money to make money.
Good business owners aren't always good writers. Instead of striving to become a good writer yourself, you might achieve better results by outsourcing your blog to a team of professional freelancers. Doubling down on what you're good at (running a business) while outsourcing your weaknesses is usually the right decision in terms of long-term profitability.
Branded images for social media can be easily created with free tools, but for more complex forms of visual content, you're better off hiring someone who knows what they're doing. You can write the content for an explainer video, animate it, and do the narration yourself but you'll never receive a professional result.
It's unlikely that one individual will have the capabilities to write a compelling narrative, design and animate a video, record the vocals in a professional studio, and then mix the audio. For these kinds of tasks, you'll need a team of specialists to work collaboratively.
You might save some money initially by creating the content yourself, but your brand reputation will suffer long-term. If you want to produce high-quality content, allocate a chunk of your marketing budget for the help of skilled professionals.
In addition to content creation, other content marketing costs to budget for include:
Hosting.
Coding.
Outsourced social media management.
Tools.
WordPress plugins.
5. You Aren't Promoting Your Content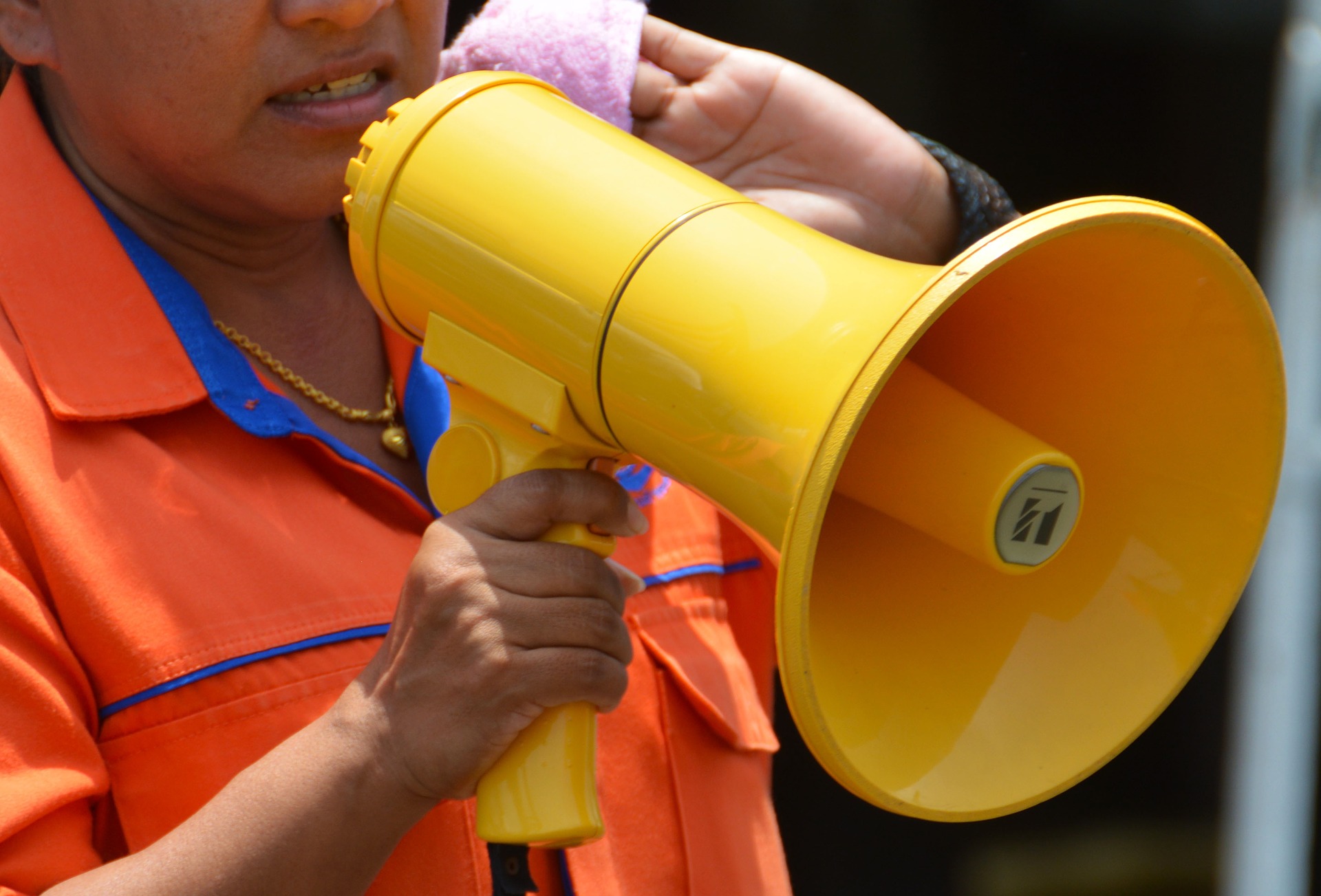 You'll never get good results with content marketing if you aren't committed to content promotion. As with content creation, promotion is an ongoing process that has no definitive end date.
Some marketers create a new blog post, share it on Twitter with all of the relevant hashtags, hope it receives engagement, and never think about it again. Even if you produce the best content in the world, you'll never succeed with this kind of lackadaisical approach
Consider applying the 80/20 rule to content marketing: Spend 20 percent of your time creating content and 80 percent of your time promoting it.
Use these tactics to supercharge your content promotion efforts:
Submit infographics to infographic directories.
Reach out to influencers for quotes to feature in your blog posts then request shares once the post is published.
Share a handful of useful snippets from each post (such as statistics and quotes). Publish each snippet separately on social media.
Contact industry blogs and pitch yourself as a guest poster. Include relevant links to your content in your guest article.
Share your content on Reddit.
Share your content to relevant LinkedIn groups.
Respond to questions in Quora and post a link to your post as part of the answer. This also works for industry forums.
Distribute content to your mailing list. Segment your list for more targeted marketing.
Link to the blog post from other posts on your site that are receiving high traffic.
Include a link to your post in your email signature.
Link to posts by thought leaders in your content and inform them that you referenced their work. Kindly request a share.
Repurpose your content as a Slideshare presentation and contact users within your industry.
Summary
If you aren't achieving your desired results with content marketing, don't worry. Content marketing rarely works on your first attempt and sometimes it takes months (or even years) to get any real traction.
If what you're doing at the moment isn't working, keep innovating and stay persistent — the rewards are more than worth the long-term commitment of publishing frequent, high-value content.
Image Credits
Featured Image: Pixabay
In-post Photo 1: Pixabay
In-post Photo 2: Pixabay