Facebook ads aren't as easy to manage as it might seem. There are several factors that make them time intense and unpredictable. Some of those factors include, but are not limited to:
A temporary change in competition for your target audiences. Facebook has a lot companies that test several audiences to find the ones that work best for them. Whenever a new company is testing your same audience, there will be an increase in the cost your business needs to pay to enter an auction. This causes a temporary increase in the cost per acquisition
Small target audiences might perform great at first but will decrease their effectiveness if you show the same offer over and over again
The relevance score has a huge impact on the cost per click. The higher the relevance score is, the lower the cost per click will be and this will hugely impact the cost per click and, consequently, the cost per conversion. Businesses need to stimulate comments, likes, and shares of their ad posts to get a high relevance score.
I recently tested new techniques in more than 100 accounts developed five best practices that will help every business optimize their Facebook campaigns against performance instability: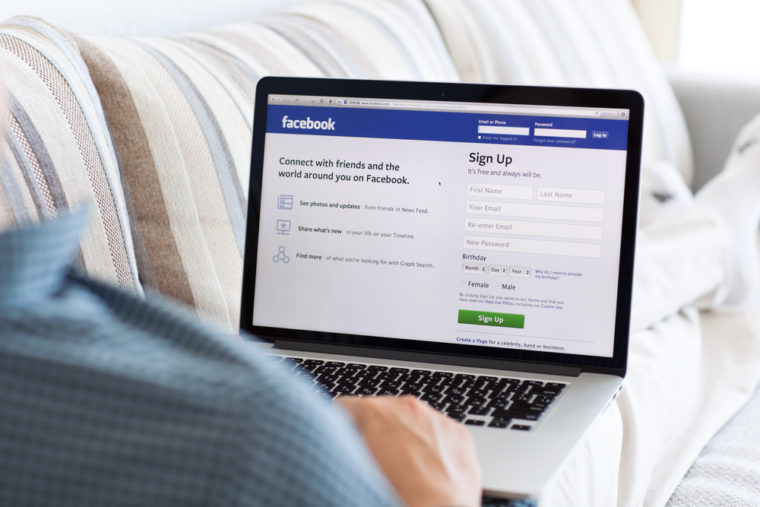 1. Use Different Campaign Types
Facebook offers a ton of campaign types. The most used ones are "post engagement", used mostly to boost page posts, "website conversions", used to optimize ads for more sales at an optimal cost per conversion, and "website clicks", employed to deliver the most clicks to a website within a budget.
Each of these campaign types will generate a different cost per acquisition for your campaigns! We have found that some companies are better off switching from a website conversion or click campaign to a post engagement campaign. This is caused by the fact that post engagement positively influences the relevance score and therefore a campaign type that stimulate engagement helps to generate a lower CPC and a lower cost per conversion.
This strategy is effective when a campaign is already working out but needs to decrease the cost per click and the cost per conversion. Even though you will create page engagement campaigns, the ads need to be using the format of a website conversion or click to the site campaign because they have the most areas that redirect users to a business' landing page.
There are cases when a website clicks campaign performs better than a website conversion campaign. For instance, you should consider switching from conversions to clicks if your campaign converts at all days and hours and you would you rather get as many clicks as possible rather than sacrificing volume to convert within a given cost per conversion range
2. Change Your Wording and Imagery
Facebook users are not searching for your service, but they are being exposed to ads that are supposed to raise awareness of a product or service. Facebook users might need to be exposed to your ad more than once before deciding to click on an ad and find out more about it.
I have noticed ads are likely to drop performance after being used to the same audience for two to three weeks. This means businesses need to refresh their ads more often than other ad platforms to keep the users engaged but also to provide additional valuable information about a product or service.
The ad component that influences click -through rate the most is images. Facebook users quickly scroll through their Facebook feeds and stop to check posts with catchy images. Facebook images allow only 20% of text on images, so text is crucial in transforming temporary user interest into an actual click to the website.
Testing the ad copy is as important as testing an image even though the role of the ad copy comes into play later on in the user acquisition process.
3. Take Advantage of Both Manual and Automatic Bidding
Facebook's automatic feature is extremely effective but it might not generate the desired cost per click or conversion at all times. Manual bidding is ideal anytime you are generating a good amount of conversions (or clicks, engagement and any other goal depending on the campaign type that is being used) but you need to slightly decrease the cost per conversion.
Manual bidding is time intensive because it requires constant monitoring to avoid dramatically decrease volume or exponentially increase the cost per acquisition.
I have found if the cost per acquisition is nowhere close where it needs to be, manual bidding won't be able to decrease it to a profitable level. In these cases, you need to optimize the website, the sales funnel, the ad copy and / or the target audiences.
4. Don't Make Frequent Changes
Facebook has a big focus on its algorithm and the ability to optimize performance base on it. As for every automatic, algorithm based, optimization, collecting data is at the base of every optimization.
Facebook's algorithm starts learning any time you set up a campaign, target group, and ad. Budget changes, image variations, audience tune ups and similar activities trigger the algorithm and notify it that new variable s are in place. As a consequence of it, companies might experience different performance until the algorithm learns how to best optimize the campaigns.
Businesses shouldn't modify campaign settings for campaigns using automatic bidding for at least two weeks. However, there are some exceptions to it, such as:
You don't get enough conversion volume and are automatic bidding for conversions. You cannot get good results if a number of conversions you are optimizing based on is not statistically relevant (15 to 30 conversions per month is the minimum you need to get statistical relevance. Of course, the more conversions you get the more effective automatic bidding is.)
Performance is terrible and you are far from your target cost per acquisition.
Traffic doesn't pick up and the campaign has difficulty spending its budget.
5. Test Lifetime Budgets
I have had several chats with managers at Facebook to discuss strategies to boost Facebook ads. There is an interesting strategy they mentioned which consists of using Lifetime budgets instead of daily budgets.
The reasoning is driven by the fact that the Facebook algorithm might perform better knowing how to distribute traffic for more conversions if you define a budget and a proper end date. Lifetime campaigns also give the user the opportunity to define the hours and days ads should run, which isn't possible in campaigns using a daily budget.
Anytime a lifetime budget has been used up, businesses should create a new one and consider varying the ads to promote a new offer to avoid showing the same content to users over and over again.
Ad sets using Lifetime budgets shouldn't be modified while they are running. If you need to change major parts of them, it's a best practice to stop the current campaign and set up a new one with the changes that you were planning to do.
In Conclusion
Facebook campaigns seem easy at first, and they can be set up in just a few minutes. However, there are many factors that can make a huge difference in performance. Understanding these factors helps save businesses time and money.
Image Credits
Featured Image: 2nix/DepositPhotos.com
In-post Photos: prykhodov/DepositPhotos.com