Video is the massive untapped opportunity in 2018.
We've seen how video traffic has grown in recent years and according to industry studies, it is expected to flourish even more.
Cisco predicts that by 2021 about 80 percent of global Internet consumption will be video content, and from 2016 to 2021, global Internet video traffic will increase threefold.
Now is the right time to incorporate video to your brand's SEO and content strategy.
Optimize your content for the world's second largest search engine – YouTube.
There is so much potential for video SEO this year.
On January 24, I had the opportunity to moderate a sponsored SEJThinkTank webinar presented by Clayton Johnson, CMO at The HOTH. Johnson discussed how brands can start taking advantage of video in 2018.
Here is a recap of the webinar presentation.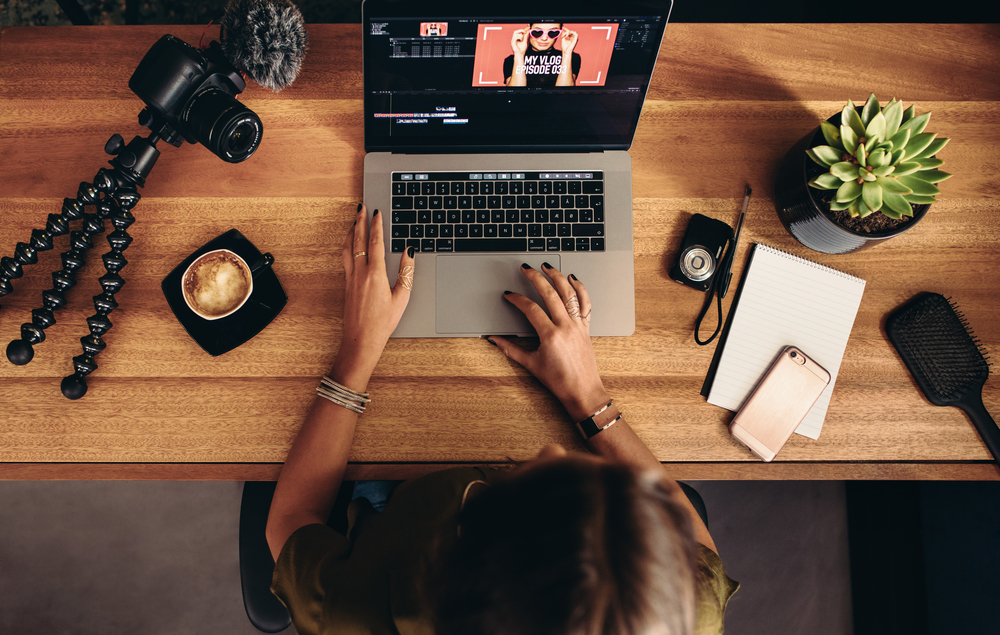 Video Optimization: Why You Should Care
All these years you've worked hard on your website, creating a wealth of awesome content in order to rank in Google.
However, competition is fierce in the world's largest search engine.
Ranking on Page 1 – let alone in Position 1 – of Google's SERPs is extremely difficult.
Not all your articles will rank well on Google.
By keeping them as is, you're essentially letting them go to waste.
To maximize the articles you already have, you just need to turn your content into videos and publish them on YouTube.
The popular video-sharing platform has an active worldwide user base of more than 1 billion, an immense market that's worth investing into.
If you do video optimization right, you're going to get great results from YouTube. You don't need to have killer rankings as most of the traffic is from browsing and recommended videos.
Your 3 Video Optimization Goals
Ranking in Google with videos.
Ranking in YouTube via YouTube search.
Getting suggested in YouTube.
How Video SEO on YouTube Works
Approaching video SEO on YouTube is a bit different than regular SEO on Google and other search engines. YouTube knows all the metrics and indicators of good content.
The goal is to keep people on the site, and if you do that, YouTube will promote you for free if you get your optimization right.
Video SEO: Things You Need to Do
1. Find Video Topics
Here are the top three ways to come up with a shortlist of video topics:
Take existing content you already have and turn it into videos. This is the easiest win because you already have the content. Get a list of your top performing blog posts in terms of interaction and repurpose them into video.
Analyze your competitors. The idea here is to look for competing channels, find what topics they are covering, and model that.
Take your ideas and run them through YouTube autocomplete. YouTube will provide the most relevant topic ideas.
2. Get More out of Every Video You Create
YouTube looks at a lot of factors in determining a quality video. However, the most important ones are:
YouTube's goal is to keep people on the site – so the longer you keep people on, engaged, and watching videos, the better.
Tips for Getting People to Watch
Make sure to create a good title, description, and thumbnail to encourage viewers to click and watch your video.
Focus on high CTR headlines – intriguing headlines that match with highly searched topics – and use bold colors on your video thumbnail.
The first 15 seconds of your video has to be awesome to keep the viewer engaged. Make sure to hook your viewers in. Provide a preview or a teaser of what the video is about.
How to Keep Users Engaged
At the end of the video, ask them to comment, like, and subscribe.
Use cards to promote CTAs as well as other videos and playlists.
Add an end screen to promote more videos or playlists on your channel.
3. Easy Video Optimization for More Traffic
Studies show that there isn't as much correlation between keywords and actual rankings within YouTube. However, that doesn't mean you shouldn't optimize for keywords.
Even though it may mean less for rankings, it still matters for understanding what the video is about and relevancy. Keywords should be on your video's upload filename, title, and description.
Most channel traffic will come from YouTube's Suggested Videos on the right sidebar, and this is where you want your videos to show up. In order to get there, make sure to maximize your video tags.
How to Optimize with Tags
Use browser plugins such as Tube Buddy or vidIQ.
Search your main keywords, find the videos ranking, and take note of the tags they are using.
When you're setting up your YouTube video, vidIQ will suggest relevant tags from other popular videos.
4. Multiply Your Reach with Video Promotion
You need to promote your YouTube video right after publishing it. This can help increase view velocity, which will help your video to show up more on search.
YouTube Video Promotions Tips
Email it to your list
Push to social media
Embed in your blog
Paid traffic
Video Production Challenges & Solutions
Producing Videos Isn't as Easy as It Sounds
It can be really expensive to produce videos in-house. Industry standards can even reach up to $1,000 per video minute.
An HD camera can also cost thousands – let alone lights, studio, actors, editing, editing software.
On top of that, there's the simple fact that most people don't want to be on camera.
Helpful Video Production Solutions
If you don't have the time or resources to produce videos in-house, you may want to consider outsourcing this to service providers specializing in this area.
You can also check out solutions such as HOTH Video.
HOTH Video takes your blog content and turns it into high-quality, engaging videos.
How It Works
Come to The HOTH's website and provide your seed content.
A professional scriptwriting team will edit your content into a video script.
The team will shoot an HD-quality video of a professional actor in a studio with your script.
Professional b-roll and title cards will also be added.
The final cut version, as well as the YouTube description, will be sent to you ready for upload.
Key Takeaways
Optimizing for YouTube is fairly simple compared to the long process it takes when optimizing for Google. YouTube will even promote your video content for free if you optimize it right.
About 25 percent of Google searches have at least one video in them, so you can also rank in the SERPs with your optimized YouTube video.
When looking for video topics, you can take easy wins. Just turn your best content into videos.
During the video creation process, remember that it's important to keep watch time and engagement up.
Make sure to use tags if you want to get into Suggested Videos, where most of the traffic is.
Multiply your video's reach by promoting on your blog, email, social, and paid search.
How to Double Your Traffic This Year with YouTube & Video SEO [Slides]
Check out the SlideShare of the presentation.
Join Us For Our Next Webinar!
The Evolution Of Search & SERPs 2024
In this roundtable discussion with Shelley Walsh, Ben Steele, and Matt Southern, you'll get expert insights into the evolution of search to give you a competitive advantage in 2024.