Non-profit marketing must catch attention, provoke emotion, and inspire people to act now!
The digital marketing approach to non-profit success is a multi-faceted one and often requires B2B and B2C target persona consideration.
Added to this, charitable and non-profit businesses tend to include requirements for delivering varied expected outcomes, ranging from donations by individuals and businesses to volunteering and other non-cash contributions. That said, many of the profit-making strategies employed can be directly applicable to non-profit entities, too.
It is these 'transferable' strategies I will be focusing on in the remainder of this post, including ten strategies that pay off in profit and non-profit scenarios.
1. Effective Decision Making Starts With Big Data
A primary part of any successful strategy revolves around situation analysis. This includes an objective review of all of the available data to which you have access.
In many cases this will include an insular look at your own site's resources and positioning, as well as looking at the external environment, your current and changing competition, industry trends, seasonality, and other factors.
According to computer giant IBM, 2.5 exabytes – that's 2.5 billion gigabytes (GB) – of data was generated every day in 2012. That's big by anyone's standards.
Source: BBC, 'Big Data: Are you ready for blast-off?'.
By using big data you are migrating away from gut feel and towards something much more meaningful: data-driven decision making.
Big data empowers you to write effective content, understand your target audience more effectively, and provide distinct value based on your unique positioning in the marketplace.
An ever-increasing number of companies are taking advantage of big data, so the future of both marketing and big data is arguably already upon us.
2. Goal Setting, Tactics, and Objectives Matter
By definition, a strategy is in place to deliver on your identified goals and objectives.
Regardless of business type (profit-making or not-for-profit), every strategy needs to have clear benchmarks in place from which to measure, refine and build upon success.
It can be beneficial to include a mixture of short, medium, and long-term goals, so the campaign has very clear review and reporting opportunities, and enables effective alignment of stakeholder requirements and expectations from the outset.
The goals and objectives for the strategy directly impact the resources required, expertise needed and the tactics used for delivering results.
Goals need to be realistic but ambitious; getting this balance right is imperative for team motivation and strategy creation.
Objectives can be overarching, varied, and aspirational. However, it is important that they are relevant to the project and able to be directly measured and reported on by all interested parties.
3. Making Things Easier Drives Engagement, Reach, and Awareness
When you expect people to do something (click on your ad, buy something, donate money or time, etc.) it always helps when you offer something back in return.
When you improve a process, offer something new and useful to your target demographic, or simply look to provide easy access to information not available anywhere else, you make it easier for people to get involved.
Easy facilitation of an end result encourages involvement, which is particularly pertinent to non-profit organizations (think about easy giving as an example), but also very true in any non-profit business approach.
The following is an example from a client of mine in the non-profit sector. They are making it easier for people to get involved with charitable giving (in this case #GivingTuesday) through providing people with inspiration on how to get involved.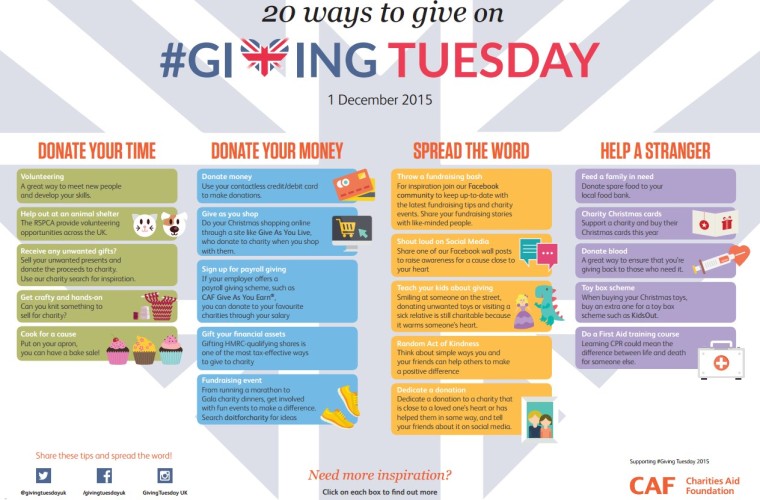 Source: cafonline.org, '20 ways to give on #GivingTuesday'.
4. Involving the Wider Team Generates Buzz
Whether you are looking for a local plumber or donating to charity, faces tell stories and create excitement, awareness, and buzz.
One of the oversights many companies make in strategy creation is focusing completely on the business offering and forgetting about the people delivering it.
When you need people to engage with your business you will derive more gains by putting people to products and faces to voices.
The more people involved in projects, the more naturally you will be able to create project evangelists for promoting not only their involvement, but also the merits of the project as a whole.
As an example of this, here are a few of my teammates who walked for charity this year to raise money for getting donations for Mind: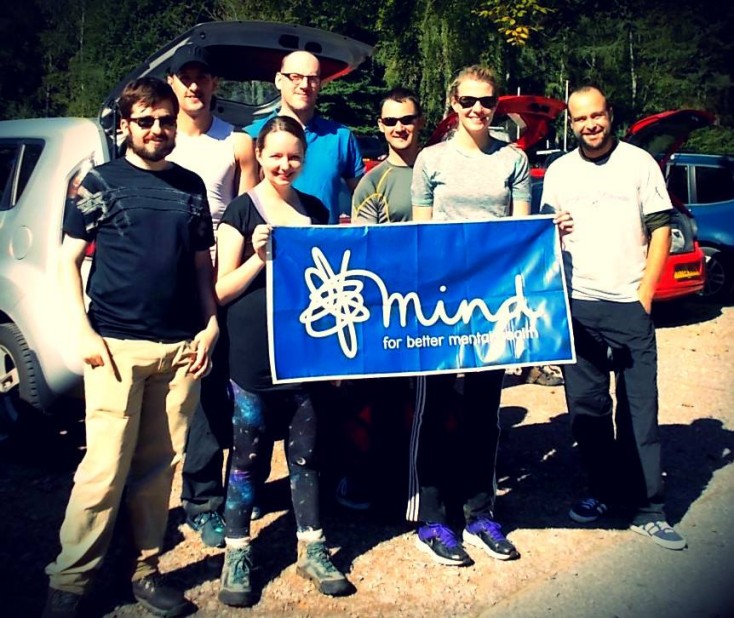 5. Keep an Eye on Industry Trends for Opportunistic Wins
Whatever industry you operate in, there will be marketing trends and changeable business opportunities for you to take advantage of.
There will also be wider marketing trends applicable to most, if not all, business types.
6. Testimonials Tell Stories and Support Herd Mentality
One of the best ways to encourage people to act – whether to buy something online, or to donate time or money to a great cause – is through identifying with others.
User-generated content and people telling their stories will increase micro goal completions, remove barriers towards completing end results, and facilitate a quicker buying cycle.
This becomes even more compelling in the remit of non-profit situations, due in part to the very personal reasons that can drive people to donate, act, and get involved in charitable operations.
7. Working in Isolated Mediums Limits Success
Most strategies will have leading online or offline mediums (SEO, PPC, Social Media, exhibitions etc.) that are the driving force behind strategy delivery, but it is imperative that these specialist mediums are collaboratively working.
Disjointed work on a project leads to reduced results at best, and complete ineffectiveness, at worst.
When you are working towards an objective, a primary requirement is the effective integration of all the identified people, services, and solutions required to make the project a success.
The following is an example of this in practice from a recent post of mine on my company's website discussing 'How companies win when SEO, UX and CX talk':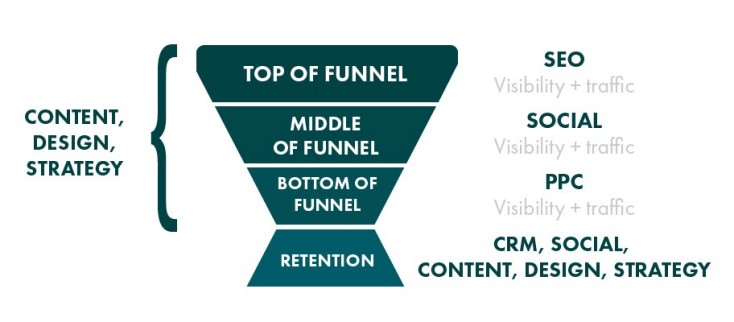 8. Working With Thought Leaders Combines Value
Regardless of how niche your business marketplace is, you can discover people who are prominent forces within important industry topics and who are actively providing education, information, and opinions that people trust.
By partnering with non-competing thought leaders and placing yourself within active discussions that matter most to your target audiences, you will be able to multiply the value you receive, as well as provide value outside of your traditional business offering.
9. Telling Your Story Through Value Proposition Helps You Stand out From the Crowd
I strongly believe that a bespoke value proposition supports everything from visibility and traffic, right through to conversions.
I covered value proposition in a recent SEJ post specifically looking at generating more value from blogs, and the power of value proposition is also directly applicable to your non-profit marketing strategy, too.
It is the clarity and impact of your story, combined with the value your company brings to the market, that will support your strategies in profit-making and not-for-profit situations.
Identify your story, promote, and it share it at every opportunity.
In crowded spaces it is often the differentiators that define and position us; these can and should be used effectively for generating success in competitive markets.
10. Never Stop Refining Your Approach
Almost every campaign "could have been better", and no marketing campaign should be in a position where there is only one opportunity to succeed or fail.
As soon as you complete an action as part of a marketing strategy, you will start to be able to access new information that can be used to refine and improve your strategy moving forward.
It is this constant review, innovation, and general refinement of approach that is critical for business marketing success, regardless of the industry type.
What's Next?
I have focused on some of the top tips I've experienced over a number of years in digital marketing, working with both for-profit and non-profit organizations. However, these are just the starting point for delivering success.
I'd love to hear your thoughts on what strategies you have applied for delivering marketing success – please comment, share, and engage with me on this post!
Image Credits
Feature Image: bleakstar/Shutterstock.com
In-post Photos: Images by Vertical Leap. Used with permission.
All screenshots by Lee Wilson. Taken November 2015.
#GivingTuesday Infographic Image: Charities Aid Foundation. Used with permission.