YouTube will soon begin testing two ads shown back-to-back before a video starts.
The ads will be skippable, however, so users have no obligation to sit through them.
When one of these "ad pods" is shown it will reduce the likelihood of another ad appearing later in the video.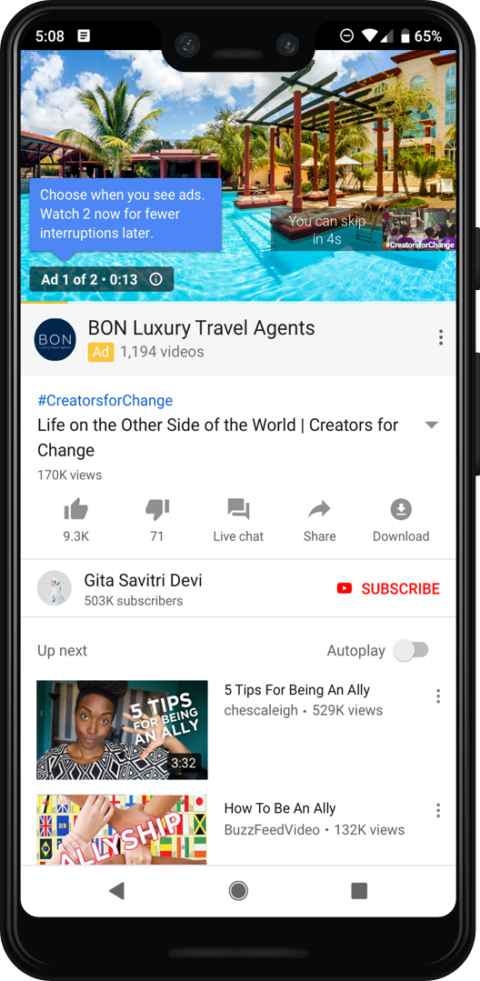 YouTube says this change is based on user experience research which has shown how users respond to multiple ads in long videos.
"Our recent user experience research suggests that in addition to factors such as the length of ads, viewers are quite sensitive to the frequency of ad breaks, especially during longer viewing sessions."
Fewer interruptions lead to better user metrics, such as less abandonment and higher rates of ad viewing.
Ad pods will first launch on desktop, followed by mobile and TV screens.
The company suggests this change will be beneficial to both viewers and advertisers.