YouTube is introducing new search filters designed for creators to filter through the comments they receive on videos.
According to YouTube, this is the the top requested feature from creators. Going forward, creators can now filter comments by:
Response status: filter comments by which ones have been responded to and which ones have not.
Contains question: filter by comments that contain a question.
Subscriber count: filter comments by how many subscribers the commenter has.
Subscriber status: filter comments by people who subscribe to you.
Member status: filter comments by people who are members.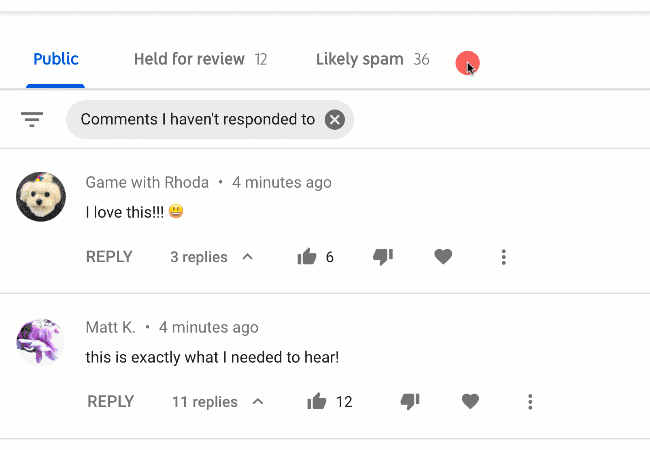 These filters can also be combined to narrow down comments even further. So you can filter comments that contain questions from users with 100K+ subscribers which haven't been responded to yet, for example.
Comment search filters are available to creators now in the YouTube Studio on desktop. From there, navigate to the 'comments' tab and use the filter bar at the top of the page.
YouTube is also expanding its existing comment search functionality to show results beyond exact match. So if you search for "subs" you'll see comments that contain "subs" as well as "subscriber," "subscribers," and so on.