YouTube has disabled the creation of video credits, and existing credits will be removed from all videos on January 31, 2019.
Video credits allowed YouTube creators to tag others who took part in making the video.
People such as stars, writers, and editors could be credited in the video description with links pointing to their respective channels.
Here's an example of how credits appear on a video page: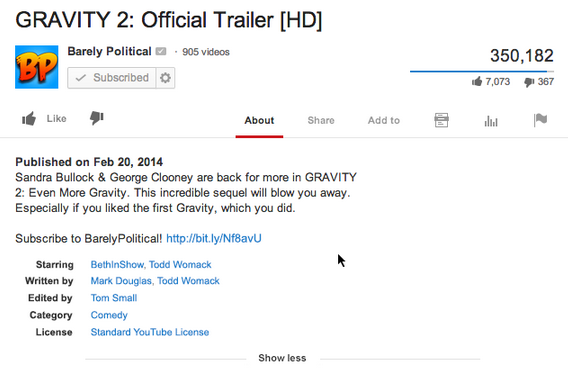 Credits have been around for a while, but apparently, they weren't too widely used. So YouTube has decided to remove the them.
However, users will still receive credit when contributing subtitles and closed captions to a video.
Creation of new credits was disabled on November 26th. Existing credits will still appear until the end of January.
Although the feature will be removed, there's nothing to stop creators from manually writing credits into the description section.
Another way creators can add credits is by utilizing YouTube's end screen feature, which lets users add links at the end of videos.
Those who regularly made use of credits can still do so in other ways, even though there's no longer an official 'credits' feature.
Additional features are on the way, as YouTube says it's working on other ways to that tag creators in videos.
The company is vague on details at the moment, but I suspect we'll hear more before the January 31st removal date.
YouTube appears to be pruning its platform of unused features. It also revealed this week that YouTube will be removing annotations from videos in mid-January.