Yahoo Local has announced a new easy service for businesses, or customers of those businesses, which want to edit or add to their Yahoo Local Listings:
It's time to announce a new feature on Yahoo! Local which empowers you to add your favorite new local business, alert others when an old favorite has closed, and add or change business info quickly. Now you can truly be our eyes and ears in your community!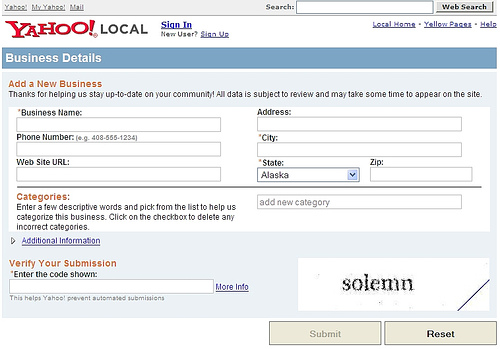 They even have a tool which lets users in a local area report back to Yahoo if that business has closed (great for the restaurant industry):
If you run across a business which has closed, needs a correction, or which is missing some important info like its web


More from the new Yahoo Local changes at the Yahoo Local Blog.