I have reviewed free awesome tools by Wordstream and we all have agreed that all the keyword research tools are simply awesome.
And here's one more great update: let your site readers use the tools as well! Make your site more useful and interactive by embedding the free Wordstream tools to your pages!
Yes, you hear that right. Wordstream is launching the white label version of their three keyword tools.
The page will let you:
Pick the tool you want to embed;
Customize the look a bit (by choosing the size and the background color);
Get the code to embed to your web page: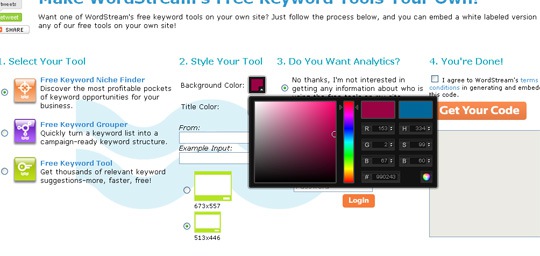 The tools that you can thus embed to your page are:
Free Keyword Niche Finder
This is some exciting news, isn't it?