Wordstream, a must-have keyword management tool for PPC marketers we reviewed earlier, has just launched two really nice free tools:
1.
The Free Keyword Niche Finder: returns structured keyword suggestions:
First, it breaks your base word into "keyword niches" (groupings of tightly related keywords that can be used to drive paid and organic search marketing strategies):
Our proprietary keyword grouping algorithm determines semantic relevance and automatically groups keywords into closely related clusters you can target with PPC advertising and Web content optimized for organic search.
Then, it generates the list of word phrases within any cluster:
2. The Free Keyword Grouper : groups a list of keywords or analytic data into tightly related categories to use in more relevant PPC ad groups and targeted SEO Web copy.
Just drop in a list of keywords and The Free Keyword Grouper will show you the most effective way to group them for more profitable PPC campaign structures and effective SEO information architecture.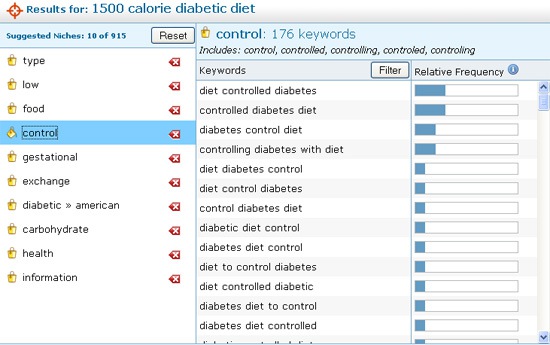 The tools were shared under SEJ policy.