For brands and businesses, there's no doubt that content marketing is one of the best ways to attract and engage customers.
Having a solid content strategy in place can do wonders for your bottom line.
Yet, some brands fall into the trap of churning out tons of fresh content at the expense of quality.
Producing new pieces is not the only option for smart content marketers.
You probably have stale – but awesome – content in your archives collecting digital dust. Don't let them go to waste.
On September 19, I moderated a Best of SEJ Summit webinar presented by Rhea Drysdale, CEO at Outspoken Media.
Drysdale shared how you can refresh existing digital content and salvage past investment for a long-term payoff that benefits multiple marketing channels.
Here's a recap of the webinar presentation.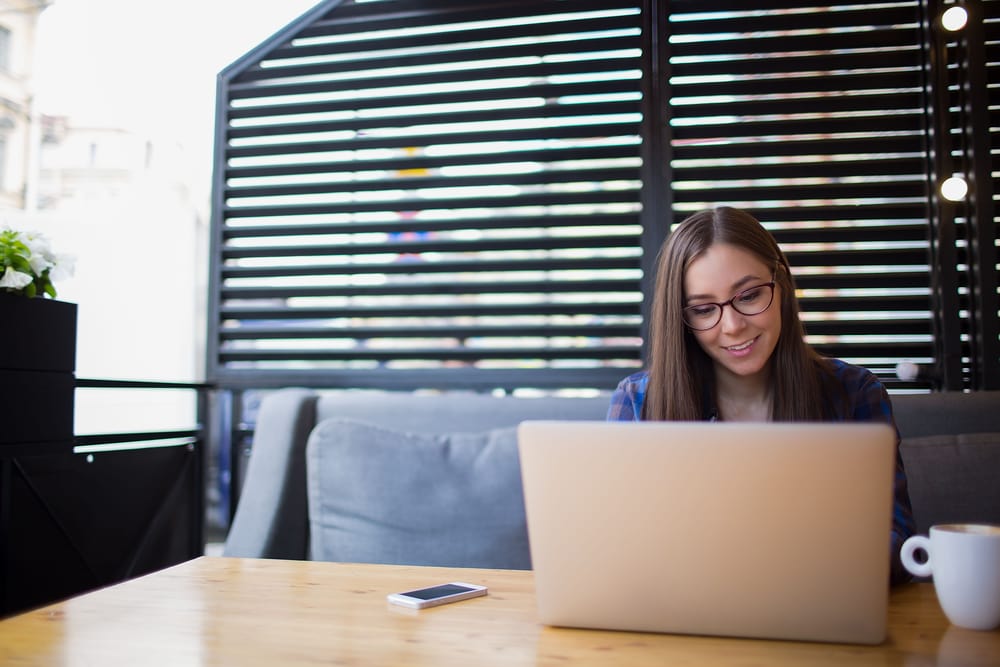 Understanding Lost & Missed Content Opportunities
Lost content are those pieces of content that used to perform well, but no longer do.
A missed content opportunity means that your content has the potential to perform better than how it is faring today.
For agencies, addressing these two needs require delivering two solutions to clients:
Content Audit: For lost content opportunities.
Competitive Gap Analysis: For missed content opportunities.
Both deliverables:
Provide numbers that get buy-in.
Develop effective, long-term strategies.
Detail what needs to happen next.
What Is a Content Audit?
A content audit is the process of gathering and analyzing all your website content, including key content metrics.
The goal of a content audit is to make sure all the information on your site is accurate and up to date for your audience, but to also send positive signals to the search engines.
Learn more in Ashley Ward's SEJ post, How to Do a Content Audit: The Ultimate Checklist.
What Is a Competitive Gap Analysis?
A gap analysis is a comparison of your current performance versus desired, or optimal, performance, according to Drysdale.
A competitive gap analysis compares your performance to a defined competitor set and metrics.
Learn more in Katy Katz's SEJ post, Here's Why You Can't Succeed Without a Content Gap Analysis.
The Issue of Forgotten Content
Forgotten content collects digital dust, which results in:
Traffic declines due to any of the following:

Lack of promotion.
Reduced shares & referral traffic.
Algorithmic updates.
Manual actions.
Lack of freshness.
Increased competition.
SERP changes
Technical changes.
Not mobile friendly.
Not secure.

Technical debt due to:

Server errors & redirects (internal, external, & inbound).
CMS upgrades.
Out-dated plugins.
Redesigns.
New server / CDN.
Updated forms.
URL and domain changes.
Outdated authorship.
Broken or no longer supported assets (PDFs, docs, swf, iFrames, etc.).
Broken embeds like tweets, videos or images.

Off-message content due to:

No longer offering a particular service, product, etc.
New brand language.
New font, colors, and design elements.
New brand or legal guidelines.
New regulations and compliance requirements.
Off-message content can be a major problem, not just for users, but also your SEO performance because some pages are held to a higher standard such as Your Money or Your Life (YMYL) pages.
YMYL pages are pages that could potentially impact the future happiness, health, financial means, and safety of users.
This terminology appears in Google's Quality Rater Guidelines, which identifies the most important factors in page quality rating:
The Purpose of the Page.
Expertise, Authoritativeness, Trustworthiness (EAT).
Main Content (MC) Quality and Amount.
Website Information/information about who is responsible for the MC.
Website Reputation/reputation about who is responsible for the MC.
For Google, high quality pages are those that have:
A very high level of EAT.
A very satisfying amount of high or highest quality MC.
A very positive website reputation and reputation for the creator of the MC (if different from the site).
While low quality pages are those that:
Have an inadequate level of Expertise, Authoritativeness, Trustworthiness.
The quality of the MC is low.
There is an unsatisfying amount of MC for the purpose of the page.
The title of the MC is exaggerated or shocking.
The ads or secondary content (SC) distract from the MC.
There is an unsatisfying amount of website Information or information about the creator of the MC for the purpose of the page.
A mildly negative reputation for a website or creator of the MC, based on extensive reputation research.
If a page has one or more of the above characteristics, the 'Low' rating applies. If a page has multiple 'Low' quality attributes, a rating lower than 'Low' may be appropriate.
There's a lot more going on behind the scenes with Google in addition to all of these quality guidelines.
In a 2017 patent, Google has figured out how to generate a phrase model a group of sites. That model is used to establish a baseline site quality score, which is then used to score those and future sites.
Google doesn't have to tell us marketers that our content needs work. We know what we're doing.
Bad content happens even to good marketers – sometimes unintentionally.
There are legitimate reasons for "poor" quality content to exist on your site, such as:
Email campaigns.
Social calendars.
Sales enablement.
Demand gen campaigns.
Personalized experiences.
How to Handle Poor, Underperforming Content
If other teams don't touch a piece of content or use it for 6+ months, you can seize it, turn it around, and make SEO results happen (which can change how organizations perceive content).
For instance, if you have several pieces of content on the same topic which are all unused, you can take all those and combine them into an "Ultimate Guide".
Think strategically about how the content is placed and make sure that it matches the user intent.
The page should also be skimmable, engaging, and well-designed.
Content can feel surprisingly heavy and emotional because there are lots of reasons not to update your content.
But if you want to start this process and you have multiple stakeholders, you have to communicate with them and be clear with what you're planning to do.
Doing a content audit or competitive gap analysis can help you gather all the important details about your content.
Then, later on, you can make a data-driven decision about which lost or missed content opportunities you should address on your site and what to exactly do about them.
Performing a Content Audit
In a nutshell, performing a content audit involves the following steps.
Plan.
Crawl your site.
Extract your data.
Pull other metrics.
Filter.
Analyze.
Tag.
Make decisions.
Write up recommendations.
Get buy-in.
Get it done.
The following tools can be used for a content audit:
Free
Professional Crawlers
Screaming Frog
Moz
Deepcrawl
Sitebulb
ContentKing
Data Extraction Tools & APIs
Google Analytics
Google Search Console
URL Profiler
Visualization & Dashboard Tools
Google Data Studio
Tableau
Power BI
When content is too big:
As for merging data, filtering and tagging, what to look for depends on your goals. What is/are your business objective(s)?
Is it more engagement focused?
Is it more conversion focused?
Once you've completed the process (which can take a few days to weeks), you then have to decide what happens to your content.
Keep as-is?
Update?
Kill?
Redirect?
Canonical?
Noindex?
Disallow & noindex?
Consolidate & redirect?
Performing a Competitive Gap Analysis
Doing a competitive gap analysis is also like doing a content audit, but now you're also tracking a kind of column within your spreadsheet that is "Client versus Competitor."
There are various competitive analysis tools available for marketers right now, including:
SEMrush.
AuthorityLabs.
SpyFu.
Takeaways
It hurts editorial and SEO teams when you have to regurgitate the same subject and come up with new ways to phrase it over and over again. Rather than just creating new but bland content or letting your old pieces go to waste, make use of your existing digital content to create a much-improved piece that can potentially bring greater SEO results.
Updating and consolidating content can be beneficial to your website. It can lead to:

Increased website quality.
Improved user experience.
Increased crawling and improved indexation.
Increased search visibility (rankings, rich snippets, answer boxes, etc.)
More traffic.
More conversions.
Online growth for your brand.
Saved money and time.
[Video Recap] How to Identify Lost & Missed Content Opportunities
Watch the video recap of the webinar presentation below.
Or review the SlideShare of the presentation.
Join Us For Our Next Webinar!
SaaS Marketing: Expert Paid Media Tips Backed By $150M In Ad Spend
Join us and learn a unique methodology for growth that has driven massive revenue at a lower cost for hundreds of SaaS brands. We'll dive into case studies backed by real data from over $150 million in SaaS ad spend per year.